Beloved Local Filipino Food Truck Opens Permanent Spot in Barrio Logan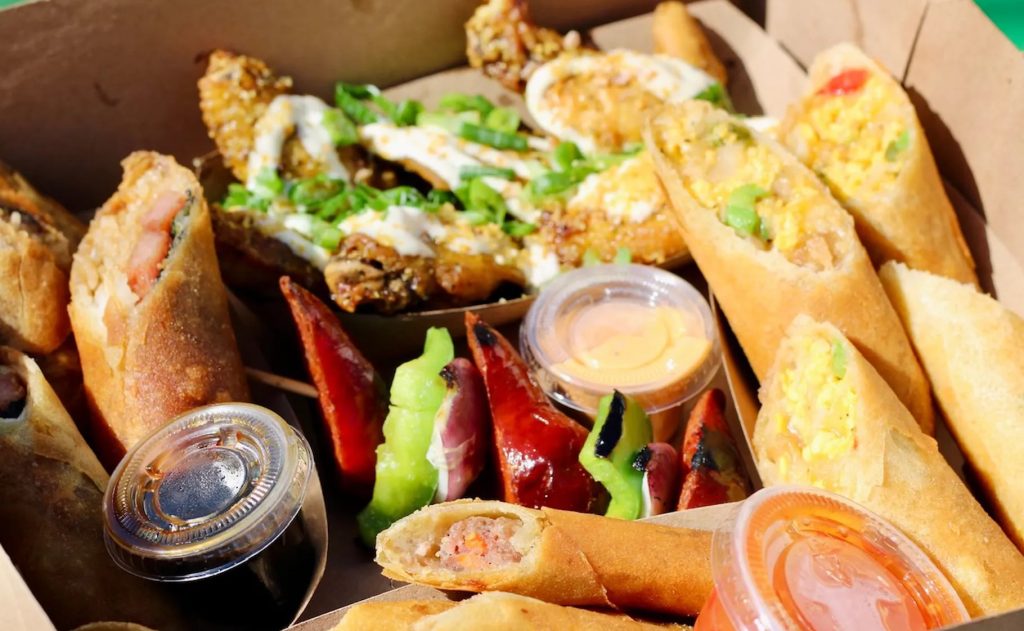 A local and beloved food truck that's legendary for its creative spins on Filipino cuisine is finally setting up a permanent shop in Barrio Logan.
Lia's Lumpia has officially opened its first storefront on National Avenue in Barrio Logan on Nov. 3. The takeout-focused location will serve up a variety of cuisine, including the food truck's much-loved lumpia, which are Filipino spring rolls.
According to Eater, the takeout restaurant will be open from 1 p.m. to 8 p.m. on Thursdays, Fridays, and Sundays initially before expanding its hours in the months to come.
The initial opening is just one part of a plan to bring a permanent home for Lia's Lumpia to the cultural hotspot of Barrio Logan — known for being a local hotspot for great Mexican food and other cuisines.
For example, chef Spencer Hunter is currently working on remodeling the property's main building into a full-fledged Filipino restaurant dubbed Milagros. Work on that restaurant should wrap up by spring 2023.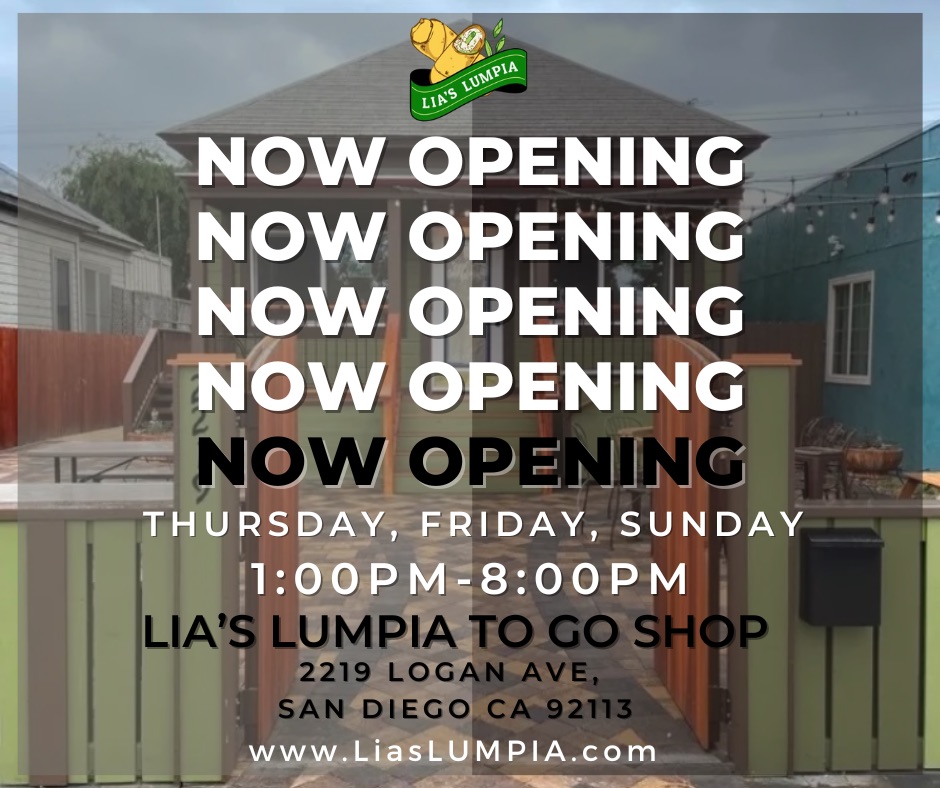 On the menu, the lumpia themselves are the star of the show. There are traditional versions of the Filipino spring roll, of course, but Lia's Lumpia is known for creative takes that see the quintessential dish stuffed with unusual (but delicious) items like pork belly ramen, pizza toppings, and mac and cheese.
There's a lot more to the menu than just lumpia, however. You can also expect cuisine like calamansi chicken wings, Filipino-inspired burgers, and tacos made with chicken adobo.
While the team finalizes the backyard community restaurant and dining space, Chef Hunter said he will be hosting monthly dinners to test out and hammer down exactly what will be on the menu at Milagros.
Lia's Lumpia, of course, is well-known for being on the "The Great Food Truck Race: Holiday Hustle" on the Food Network. Although the food truck has been seen at locations across San Diego, including the Gaslamp Quarter, Oceanside, and North Park, the schedule is winding down to focus on the permanent shop.
About the author: Mike Peterson is a freelance journalist and writer based in North San Diego County. He's written and worked for a number of local media outlets, including the San Diego Union-Tribune, the North Coast Current, the Oceanside Blade, and the Escondido Times-Advocate.
The banner image of an assortment of Lumpia is courtesy of liaslumpia.com