Hospitality Group Behind Herringbone in La Jolla Opening New Luxe Italian Restaurant in the Gaslamp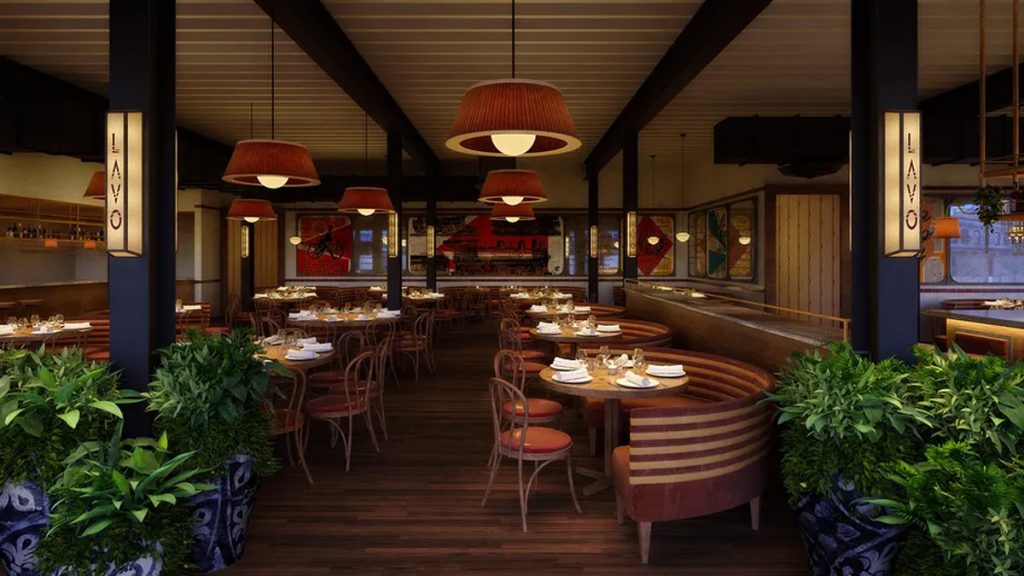 A luxury Italian restaurant brand with locations in New York City and Las Vegas is opening a new iteration in San Diego's Gaslamp Quarter.
The restaurant, Lavo, will be a glitzy Italian destination replacing Searsucker at its former corner location at 611 Fifth Ave in the Gaslamp Quarter, according to Eater San Diego.
The company behind the restaurant, Tao Group Hospitality, is a prolific dining and nightlife brand known for venues across the globe — including Herringbone in La Jolla.
Lavo will feature a luxurious Southern California vibe with a spacious open kitchen, a large bar set up for watching sports and grabbing a cocktail, and a customized dining room with plush decorations from longtime Tao Group collaborator Peter Tunney.
On the menu, customers will find a Southern Italian-inspired menu created by chief culinary officer Ralph Scamardella. You can expect Italian classics from tagliatelle al limone to veal chop marsala.
Additionally, the restaurant will serve pizzas baked in a brick oven, fresh salads, and a range of grilled meats — including chicken cooked under a brick and a 24-ounce aged rib-eye steak.
Current Lavo locations are also known for over-the-top options like one-pound wagyu meatballs and a decadent chocolate cake with 20 layers of goodness. The bar will also feature an Italian-inspired menu with options from negronis to Gin and Tonics crafted with Italian bergamot liqueur.
The location will open for dinner service in June before adding brunch and lunch options later in the summer.
If you're curious about what Tao Group can offer before Lavo's opening, Herringbone in La Jolla is a "fish, meats, field" restaurant with a California Coastal Cuisine menu. It's located at 7837 Herschel Ave.
About the author: Mike Peterson is a freelance journalist and writer based in North San Diego County. He's written and worked for a number of local media outlets, including the San Diego Union-Tribune, the North Coast Current, and the Oceanside Blade.
The banner photo for this article is courtesy of the Tao Group website.