La Jolla's Annual Pier to Cove Swim Returns After a Two-Year Hiatus on June 26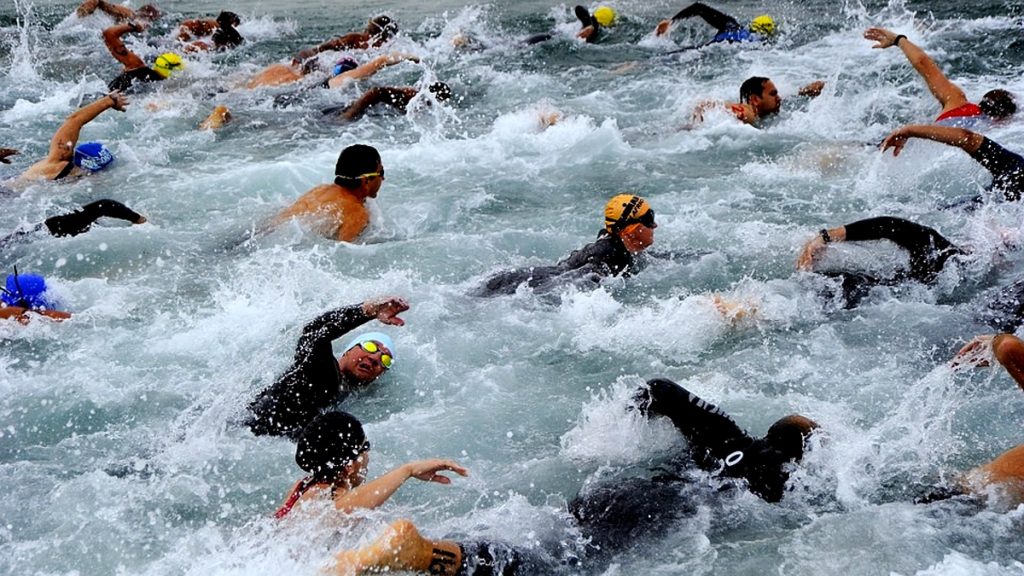 The annual Pier to Cove Swim in La Jolla is officially returning to the San Diego neighborhood after a two-year hiatus.
About 200 swimmers are expected to take to the waters on Sunday, June 26 for the one-and-a-half-mile swim, according to the La Jolla Light.
The swim, which is held annually by the La Jolla Cove Swim Club, is scheduled to take place at 9 a.m. at Scripps Pier in La Jolla Shores. Swimmers will finish the swim at The Cove.
Click here to see our brief La Jolla Cove overview with drone footage, or here to see our ultimate guide to the La Jolla Cove for an in-depth rundown before you plan a visit or swim!
According to event organizer and Swim Club member Doug Burleigh, this shouldn't be a swimmer's first open-water swim. He said "it's a good distance for a lot of people," with faster swimmers completing the course in about 30 minutes and most others taking between 40 to 60 minutes.
San Diego lifeguards will be at the ready for safety reasons. They will also remove any swimmers who remain in the water after 90 minutes.
Swimmers under 16 years of age will be able to participate in the swim, but only after event organizers assess their swimming ability.
Participants who complete the swim will receive a branded baseball cap. Organizers will also present trophies to the first-place male and female swimmers overall and medals to the first-place male and female finishers in each group.
Duke's La Jolla will provide a buffet brunch to swimmers after the event — a tradition that it has stuck to for years.
The La Jolla Cove Swim Club has been around since the 1970s and has been sponsoring a version of the Pier to Cove Swim for more than 25 years. The group opened the annual swim to the public about 15 years ago, when San Diego granted permits for the event.
According to Burleigh, the annual swim is "a happy event," with most people participating for the joy rather than competing for a trophy or medal.
Avid swimmers are looking forward to the Pier to Cove Swim in La Jolla. Still, even if you're not into the swim scene, there are plenty of other water activities such as surfing lessons, snorkeling, or just building a sand castle on the beach. All the fun water-centric activities you can do at the Cove is what makes La Jolla so special!
About the author: Mike Peterson is a freelance journalist and writer based in North San Diego County. He's written and worked for a number of local media outlets, including the San Diego Union-Tribune, the North Coast Current, and the Oceanside Blade.
The banner photo for this article is courtesy of TheLaJollaCoveSwim.org