Pizza on Pearl, Whaling Bar are Coming Back to La Jolla in 2022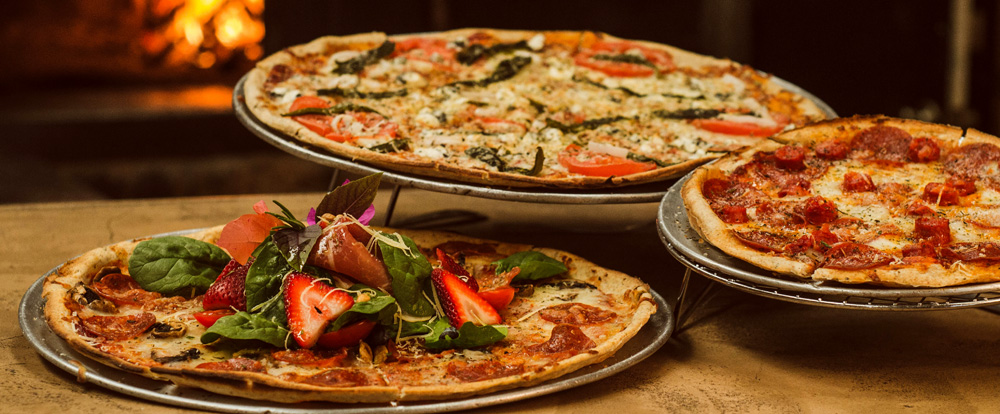 Two La Jolla-based establishments, Pizza on Pearl and The Whaling Bar, are both in the stages of reopening in the coming months.
Both businesses will mark a return to La Jolla after closures ranging from months to years, according to the La Jolla Light.
Pizza on Pearl, for example, operated at 617 Pearl St. in La Jolla until it became Mr. Moto Pizza House in 2018. Earlier in January, the restaurant abruptly closed.
The Light reports that there are plans to reopen the Mr. Moto Pizza House as Pizza on Pearl again. Owner Gibran Fernandez said that the menu will "go back to the way it was," but declined to offer any additional details.
As for Pizza on Pearl, this restaurant brings pizza in La Jolla to an authentic level with its New York-style thin-crust pies.
Other Mr. Moto locations in San Diego — including establishments in North Park, Little Italy, and Pacific Beach — remain open and will seemingly continue to operate under the Mr. Moto moniker.
In other news, La Jolla enterprise Whaling Bar will return to the La Valencia Hotel on Prospect Street after a nearly 10-year absence.
The Whaling Bar opened in the 1940s and hosted Hollywood celebrities, famous authors, and more before closing down in February 2013. After it was shuttered, the Whaling Bar became known as Cafe La Rue — and it has been operating under that name since.
Later in 2022, the La Valencia Hotel will bring the Whaling Bar back. Team members say they're currently sorting through survey responses from more than 300 guests.
Annalise Dewhurst, La Valencia's marketing director, said that "we're aiming to finalize a design that celebrates the Whaling Bar's rich history and story in the current space. Like all businesses and industries, the challenges of the past two years have slowed the project, but we look forward to continuing with the design phase."