Local Rescued Service Dog Nominated in the National American Humane Hero Dog Awards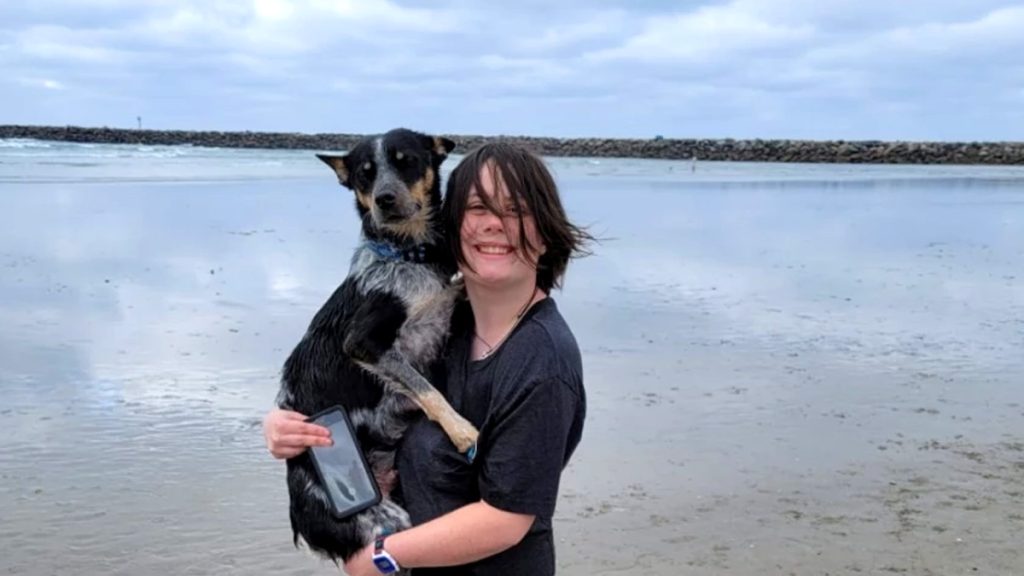 A local service dog named Meeka has been nominated for the nationwide American Humane Hero Dog Award — the only pooch from San Diego to be selected in the first round of voting.
Teresa Perry, a North Park resident who works at La Jolla Kayak, adopted Meeka about a year ago on the advice of her therapist and psychiatrist. Meeka, an Australian cattle dog, would help Perry with her "life-limiting" post-traumatic stress disorder
Because of that, Meeka was selected for the service dog category in the annual American Humane Hero Dog Awards. If Meeka gains enough votes before Thursday, May 12, she will advance to the finals. At the finals, Perry and Meeka would compete against winners in other categories in the fall in Palm Beach, Florida.
As a service dog, Meeka helps Perry wake up every morning, reminds her to take her medication, and more. Her success as a service dog led Perry to enter her in the Hero Dog contest.
"She's my hero," Perry told the La Jolla Light. "Before she came to me, she was in a really bad situation. … She overcame all of that trauma, learned not to be afraid, and just live like a normal dog."
Meeka herself was rescued from a worse circumstance. Before Perry came along, Meeka lived in a backyard with "little food and no love." Perry adopted the pup from her former owner's daughter — saving Meeka from being put to sleep.
Although Meeka was a rescue, she has done exceptionally well in learning commands.
"Rescue dogs can become working dogs, too," Perry said. "The way she always stayed at my side, focused on me, and the way that she was calm even when there was a squirrel or something" made her realize Meeka could be a service dog — one trained to help people who have a disability.
Perry says she has trained Meeka herself, using national guidelines for service dog training.
Meeka has overcome a lot, Perry said. And that has "me that it can be done. … I'm extremely proud of her," she added.
About the author: Mike Peterson is a freelance journalist and writer based in North San Diego County. He's written and worked for a number of local media outlets, including the San Diego Union-Tribune, the North Coast Current, and the Oceanside Blade.
The banner photo for this article is courtesy of La Jolla Light