Flagship Sammy's Restaurant in La Jolla Celebrates Grand Re-Opening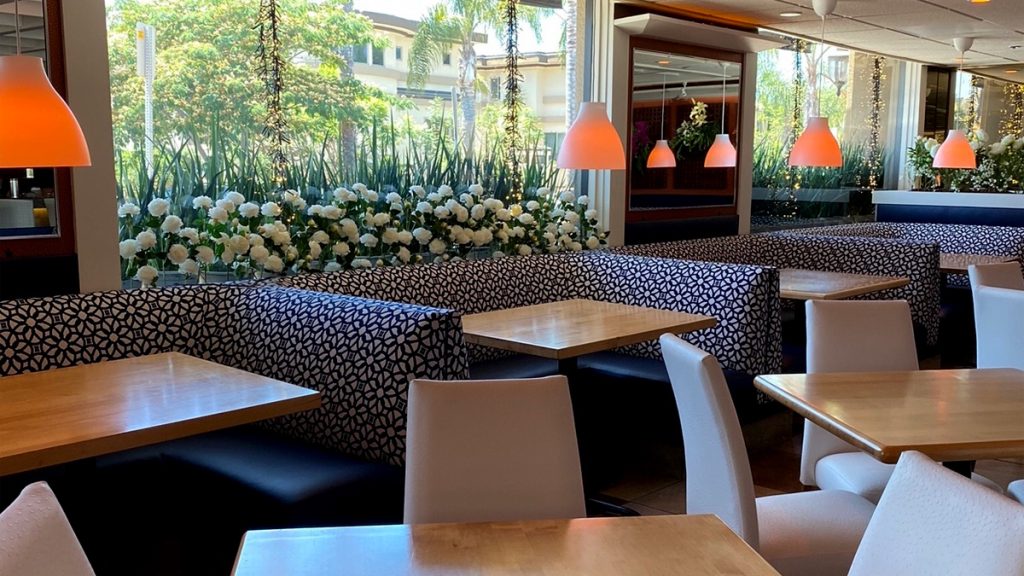 Sammy's Food + Wine in La Jolla, California is celebrating a grand reopening after shuttering its doors for renovations. This news comes not a moment too soon for lovers of Sammy's restaurant in La Jolla.
The popular restaurant, located at 702 Pearl Street, recently reopened its flagship location earlier in 2022 after being closed for at least two months for renovations and remodeling. Sammy's announced the reopening in a Jan. 31 post on CBS8.
"We're here celebrating the reopening of this beautiful restaurant, a little facelift on the patio, a little facelift inside and a little facelift on the menu," said Alfie Szeprethy, executive chef at Sammy's.
Szeprethy said that, while Sammy's is known for its pizza and salad options, the restaurant has made some changes to its menu to include healthier and lighter fare — including vegan, vegetarian, and gluten-free menu items.
"Staying relevant with the times and cuisine, we're doing some healthier, lighter Mediterranean-twisted items, entrée-wise," said Szeprethy. "Fresh seafood is always great being this close to the coast."
Some of those healthier options include sandwiches, tacos, fresh fish entrees, and pitas, as well as a new hummus section with four differently flavored dips, according to the Times of San Diego.
Sami Ladeki, the owner of the Sammy's chain that has restaurants throughout San Diego, said that the new Sammy's options represent his favorite menu he's ever introduced.
Sammy's is also offering discounts and deals to kick off its reopening, including a Daily Happy Hour that's available Monday through Friday from 3 to 6 p.m.
The original location of Sammy's restaurant in La Jolla isn't the only new addition to the local chain's footprint in America's Finest City. Sammy's also opened a 24-hour restaurant and bar at Seven Mile Casino in Chula Vista in 2021. That location features some signature Sammy's items, as well as Asian dishes and a breakfast menu.
About the author: Mike Peterson is a freelance journalist and writer based in North San Diego County. He's written and worked for a number of local media outlets, including the San Diego Union-Tribune, the North Coast Current, and the Oceanside Blade.
The banner photo for Sammy's restaurant in La Jolla is courtesy of the Times of San Diego