San Diego Beer Week Returns to America's Finest City Nov. 3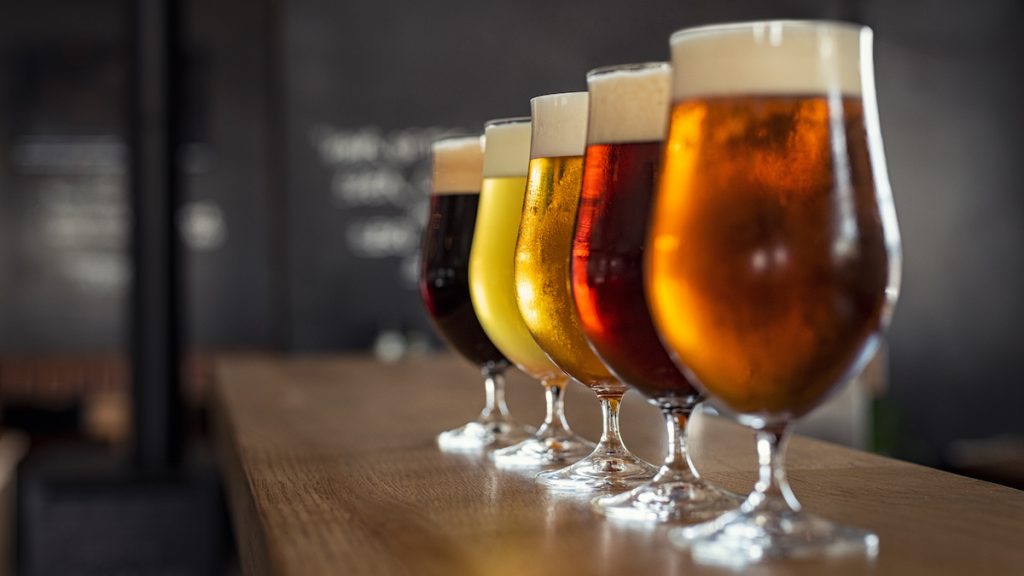 San Diego Beer Week — a celebration of all things boozy and bubbly — will return to the city starting with a virtual kickoff toast on Friday, Nov. 3.
For those unfamiliar with event, it's a weeklong celebration of the finest breweries in America's Finest City. Since San Diego is one of the craft brewing capitals of the U.S., it's a big deal for the city.
This year, the San Diego Beer Week event will take place starting Friday, Nov. 3 and will run through Sunday, Nov. 12. It will include events held across various breweries, bars, restaurants, and more throughout the county.
On Nov. 3, 2023, there will be a countywide virtual kickoff toast at 7 p.m. Basically, you can head to any brewery in your city and take part — just tag #SDBEER, #SDBEERWEEK and #SDBW.
Need help deciding which brewery to go to? Check out your guide to San Diego breweries or our list of the top 10 breweries in North County San Diego.
In addition to the virtual kickoff, the San Diego Brewers Guild will also be celebrating San Diego Beer Week at this participating breweries and dates.
Friday, Nov. 3 – Eppig Brewing, Vista (3:30 to 7:30 p.m.)
Saturday, Nov. 4 – Pure Project, North Park (12 to 4 p.m.)
Monday, Nov. 6 – AleTales Taproom, East Village (5 to 8 p.m.)
​Tuesday, Nov. 7 – 3 Punk Ales, Chula Vista (6 to 9 p.m.)
Wednesday, Nov. 8 – Deft Brewing, Bay Park (5 8 p.m.)
Thursday, Nov. 9 – Obrien's Pub, Kearney Mesa (6 to 9 p.m.)
Saturday, Nov. 11 – Embolden Brewing Anniversary Party, Miramar (1 to 4 p.m.)
Other events include free music at various San Diego breweries, new beer releases, trivia nights, and more!
In other words, it's a time to honor and celebrate the beer that San Diego has to offer. And since San Diego craft breweries usually take home a bevy of medals, the city has a lot to offer!
Media credit: Image licensed from Adobe