San Diego Moves to Ban Wood or Charcoal fires, Grills, and Stoves at City Beaches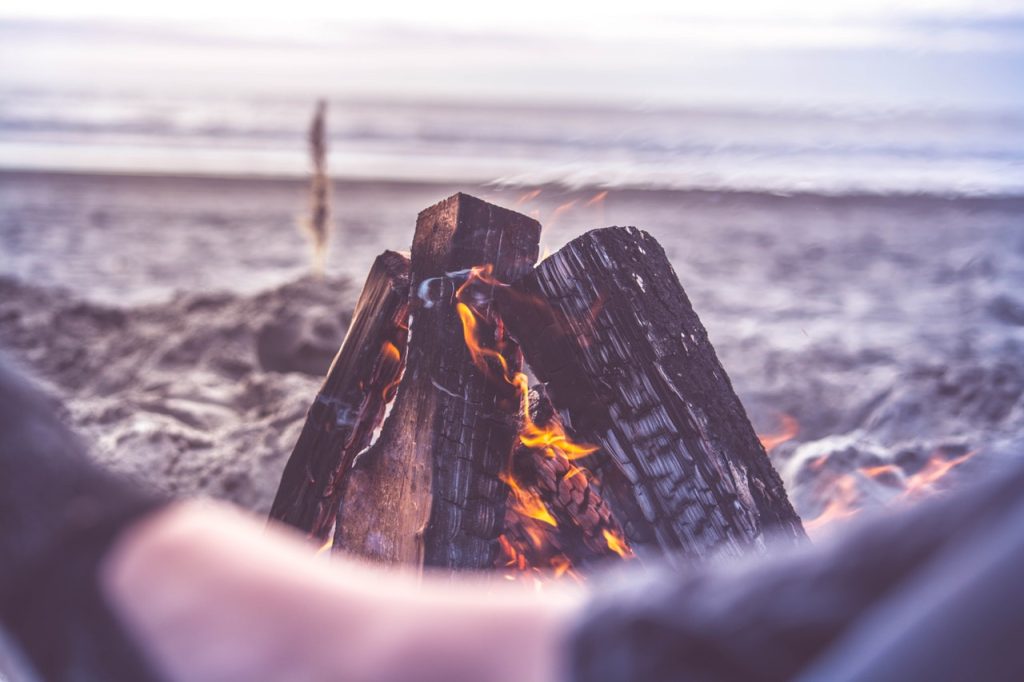 San Diego is currently exploring a proposal to explicitly ban wood- or charcoal-fueled beach fires outside of city-provided fire rings.
Earlier in May, the City Council's Environment Committee unanimously voted to begin a process that would seek to change specific elements within the municipal code surrounding beach bonfires, the Los Angeles Times reported.
The changes would bar beachgoers from building fires and fueling them with charcoal, wood, or paper products. Instead, the rules would only permit bonfires in the existing fire rings throughout San Diego's beaches — including those in La Jolla.
Portable barbecue grills, stoves, or fire pits fueled by wood or coal would also be prohibited. However, city staff made it clear that the proposed changes would still permit beach cooking in propane-fueled devices.
Supporters of the proposed changes say that it would mitigate concerns with lingering embers on the beach and reduce clouds of smoke billowing from wood or coal fires.
However, critics of the changes say that it would deprive residents — and especially lower-income families — of the local tradition of low-cost beach bonfires.
Critics say that the city doesn't have nearly enough fire rings to meet demand during the busy months. The city removed more than 180 fire rings in 2008 and never replaced them.
Some accuse the proposal of being an effort by wealthy residents to keep out lower-income San Diegans by restricting a popular activity — and something of a cherished tradition in the city.
Technically, city regulations ban beach bonfires outside of designated, though some locals say they still occur.
Residents in La Jolla Shores say that their beaches are especially crowded with illegal fires. While La Jolla Shores has 13 fire rings, they say the number of actual fires sometimes exceeds 40.
About the author: Mike Peterson is a freelance journalist and writer based in North San Diego County. He's written and worked for a number of local media outlets, including the San Diego Union-Tribune, the North Coast Current, and the Oceanside Blade.