San Diego Honors Legacy of Padres Owner Peter Seidler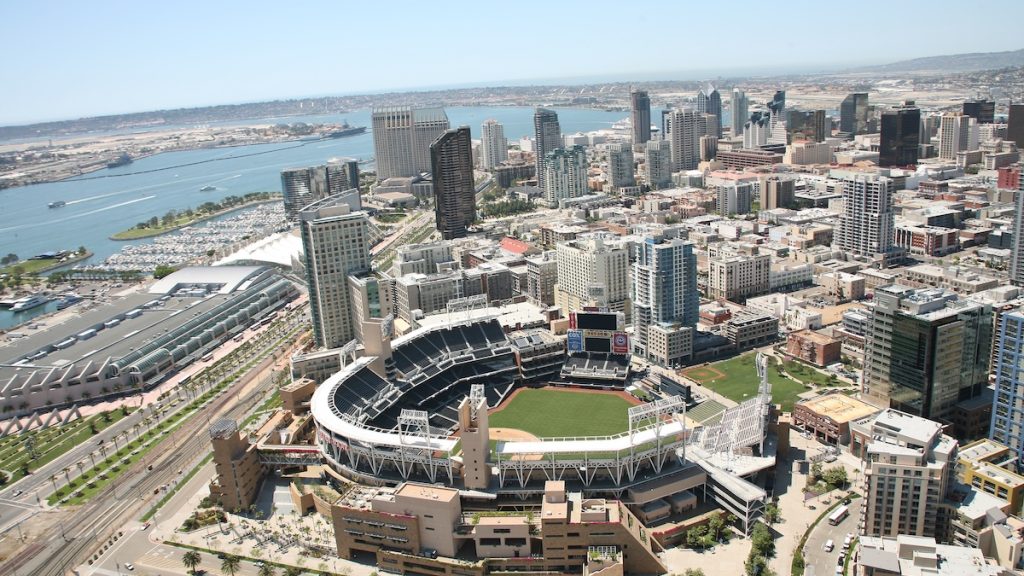 San Diego Padres owner and chairman Peter Seidler died this week, leaving behind a legacy of community and excellence for America's Finest City.
Seidler, 63, was a two-time cancer survivor, according to ESPN. In a statement release in September, the Padres owner said he had undergone a medical procedure in August that would prevent him from attending any games through the rest of the 2023 season.
In honor of Peter Seidler's legacy, the San Diego Padres opened the Home Plate Gate on Tuesday afternoon for fans to gather and pay respects.
Reportedly, the San Diego baseball team will spend the rest of the week morning the loss of Seidler, but will move to name a new field manager sometime before Thanksgiving.
"The Padres organization mourns the passing of our beloved chairman and owner, Peter Seidler," said Padres CEO Erik Greupner in a statement. "Today, our love and prayers encircle Peter's family as they grieve the loss of an extraordinary husband, father, son, brother, uncle and friend."
Seidler was a legendary figure in San Diego, and spent his life working toward his mission of making San Diego a "world class" city – both in its reputation and its ability to take care of people.
"His impact on the city of San Diego and the baseball world will be felt for generations," Greupner said. "His generous spirit is now firmly embedded in the fabric of the Padres."
Ownership of the Padres will remain in the Seidler family.
If you want to pay respect to San Diego Padres owner Peter Seidler, you can check out a game at Petco Park in his honor. According to Greupner, "Although he was our chairman and owner, Peterson was at his core a Padres fan."