The Guild Hotel to Revamp Food & Beverage Offerings, Will Tap Acclaimed Tijuana Chef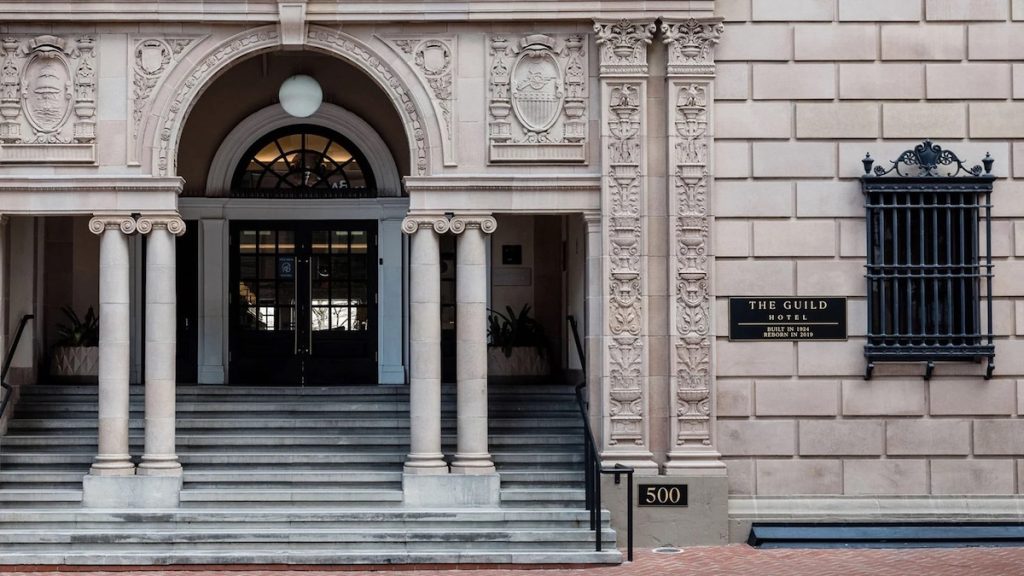 The Guild Hotel in San Diego has tapped local hospitality group Be Saha to overhaul its food and drink options — and debut an acclaimed Mexican chef to the U.S. market.
Be Saha Hospitality Group is set to revamp The Guild Hotel's flagship restaurant, as well as its cocktail bar, lounge, and garden, according to Eater San Diego. The Guild itself is already near top-tier dining in the Gaslamp Quarter.
For this project, Be Saha is partnering with Tijuana-based chef Ruffo Ibarra. As part of the partnership, Ibarra will work with Be Saha Culinary Director Janina Garay to update the Guild Hotel's courtyard restaurant, which was previously called Luca.
Ibarra has an impressive culinary resume, including stints at three-star Michelin restaurant Cenador de Amos in Spain and renowned Italian eatery Osteria Francescana. He also owned and operated Oryx Capital, an acclaimed restaurant in Tijuana.
It isn't clear exactly what the menu will look like at the Guild's courtyard dining venture, but Ibarra tells Eater that it will celebrate the combined California and Baja region. It'll include fresh, sustainable ingredients and multicultural inspiration.
One thing is also certain about the restaurant: it'll go by a new name. Be Saha did not give any indication what it could be, however.
Throughout the rest of the property, culinary director Garay will oversee the food and beverage mix, including both in-room dining and catering for on-site events. Garay is an accomplished pastry chef known for working at Addison and Bracero, as well as Tijuana-based restaurant Central.
As far as the bar, it will focus on spirits and digestives from the old world, as well as a revamped wine program. The garden space behind the hotel will also be able to host season popup events and brunches.
The Guild Hotel first opened in 2019 in a historic building that previously housed a downtown YMCA location. It's convenient located in downtown San Diego and is walking distance from the best restaurants in Little Italy.
Banner image courtesy of theguildhotel.com.