Here's What Experts Think Was Really Going On in That Viral La Jolla Sea Lion Video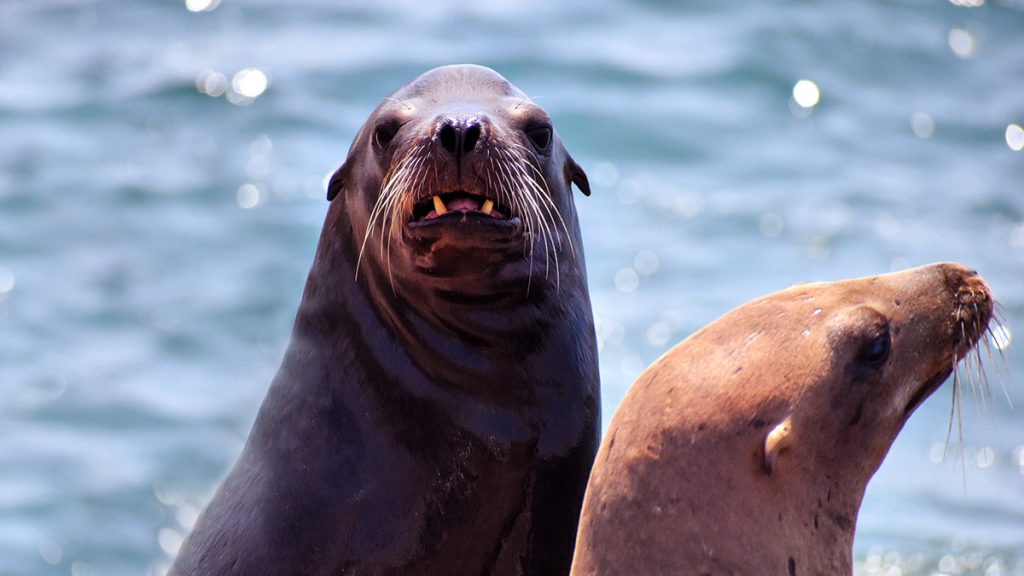 A viral video that has been making the rounds appears to show two sea lions chasing off beachgoers at La Jolla Cove — but experts think something else might be going on.
The video, which was posted to TikTok over the weekend, has amassed 1.4 million likes and more than 14,000 comments in just three days. It shows two bull sea lions causing dozens of people to flee at La Jolla Cove.
Sea lion experts, however, disagree with the initial assessment that the animals were chasing the people in the scenario, according to Fox 5 San Diego.
"These were two young bulls and they were chasing each other," said Carol Toye, a docent at the Seal Society of San Diego, which is a chapter of the Sierra Club. "They will go about their business just as if we're not there, which makes it even more important to really keep the distances."
In other words, the two sea lions were attempting to establish territory amongst themselves. The beachgoers were simply caught in the middle of the scuffle.
No one was injured during the incident, which many people found amusing. The two animals seemingly went back into the water without bothering nearby sea-bathers.
Experts said that the two sea lions in the video were between 500 and 600 pounds, which is not full-grown. A full-grown bull sea lion can range from 800 to more than 1,000 pounds.
Normally, sea lions are not outwardly aggressive toward people, but they have been known to bite occasionally.
Lifeguards advise beachgoers to stay at least 50 feet away from sea lions at all times. In some cases, people can get tickets if they act recklessly with marine mammals.
According to the Dolphin Research Center, Southern California beaches and coves often see increased numbers of sea lions between May and July.
About the author: Mike Peterson is a freelance journalist and writer based in North San Diego County. He's written and worked for a number of local media outlets, including the San Diego Union-Tribune, the North Coast Current, and the Oceanside Blade.