Is Marijuana Legal in Arizona?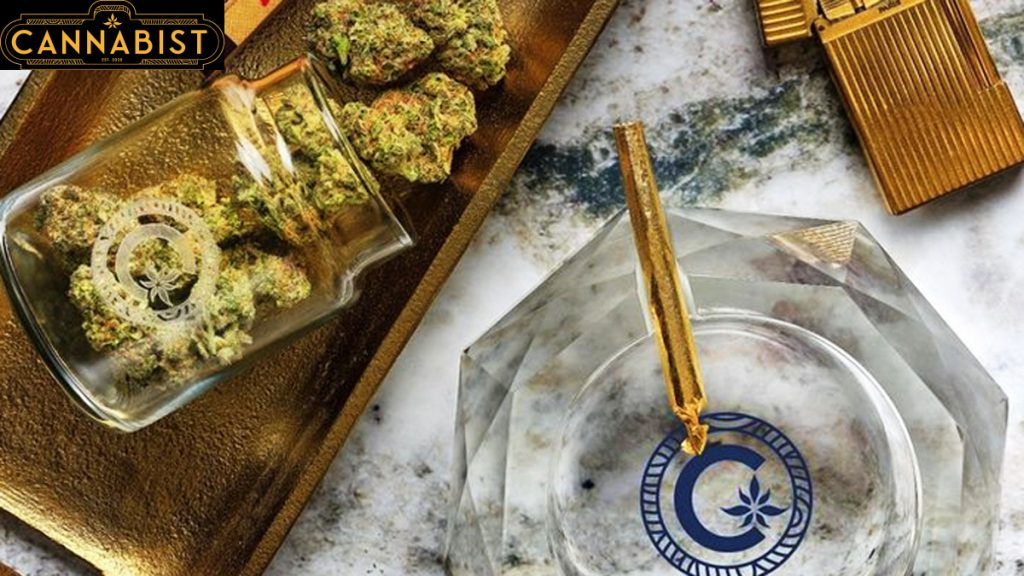 This post is part of our Best Dispensaries in Arizona series, brought to you by Cannabist Tempe.
From Prescott, Arizona, to Tempe, everyone wants to know: Is recreational weed legal yet in Arizona?
Arizona might be a few steps behind states like Colorado, Alaska, and California when it comes to decriminalizing and legalizing marijuana, but that doesn't mean Arizonans haven't been putting in their best effort to change Arizona cannabis laws.

After Proposition 205–an initiative to legalize the recreational use of cannabis–failed in 2016 with 48.7% of the vote–cannabis enthusiasts that resided in Arizona became very discouraged. The proximity of the vote was a clear indicator of the mixed feelings across the state, and although this meant one step closer to freedom in terms of Arizona cannabis laws, it still felt like a shortcoming after so much money and effort was poured out for no immediate result.
Fast-forward to 2020 and another attempt to legalize the recreational use of marijuana was made, and this time it passed with flying colors. Well, with a margin of 60/40, and that's progress baby! With this recent passage of AZ Prop 207, dispensaries in Arizona are spreading like wildfire across the state and accessibility as well as social acceptance are following suit.
Arizona Cannabis Laws
Evidently, Arizona's marijuana laws have shifted a lot in recent years, and it's causing a commotion within the weed industry. It's not a matter of asking "is marijuana legal in Arizona" anymore. It is a matter of understanding the fine print of Arizona marijuana laws and what this now means for recreational marijuana advocates.
Is Weed Legal in Arizona?
So if you grazed over the last two paragraphs and are still wondering, "is marijuana legal in Arizona?" The answer is yes, very much so. Arizona came to pass laws legalizing marijuana shortly after California in 2016, with the passage of Proposition 207 on November 3rd of 2020.
If you were to ask "is weed legal in San Diego" some might laugh in your face given how ahead of the times California is when compared with other states. But the question of whether marijuana is legal in Arizona or not is completely valid, because it's still quite fresh.
Arizona Marijuana Laws
In regard to marijuana laws in the state of Arizona, there are only a few key differences when it comes to recreational versus medical marijuana use.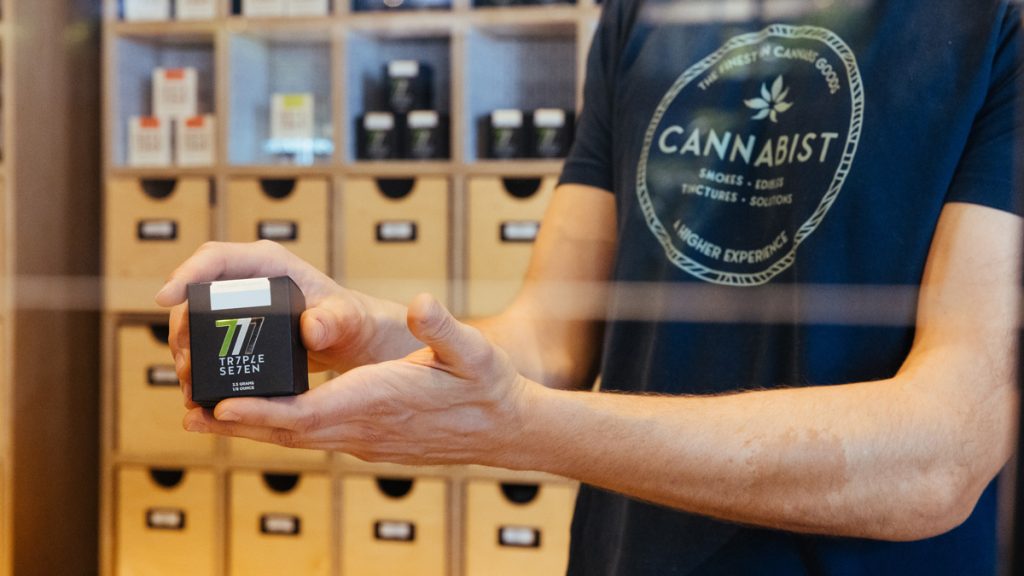 Recreational Marijuana Use in Arizona:
Needless to say, Arizona's recreation laws were modified once Prop 207 was approved. Pot lovers shed fears around carrying weed, as Arizona marijuana laws declared that 1 ounce of pure flower or 5 grams of THC concentrate can be possessed without penalty. Should an individual be caught in possession of more than this amount, the consequences are a petty offense and a civil penalty of $100. If caught in possession of more than 2.5 ounces, it can be considered a serious crime. Therefore, Arizona legalizing recreational weed now provides freedom for marijuana use, but within limits.
Medical Marijuana Use in Arizona:
There is no denying the medical benefits marijuana has in regard to alleviating a wide array of unpleasant symptoms associated with various conditions, such as anxiety, depression, mania, chronic pain, and arthritis. Certain states such as Oregon, Alaska, Washington, and California recognized this early on, and voters took action accordingly.
In 2010–nearly 16 years after California passed the Compassion Access to Medical Marijuana Act or Prop 215–Arizona voters approved the Arizona Medical Marijuana Act, making it legal for medical marijuana patients to possess up to 2.5 ounces or 12.5 grams in the form of cannabis concentrate, with written certification from a physician. Arizona weed laws state that medical marijuana users can purchase this amount of bud every two weeks, but possessing any more than this at any given time will result in a petty offense.
Arizona marijuana laws also affirm that you can actually become an Arizona medical marijuana patient at any age, even as a minor, if you have a legal guardian register as your caregiver. If you are 18, you can get a medical marijuana card with a complete Medical Marijuana Physician Certification from your doctor.
About Proposition 207: What Is Prop 207 in Arizona?
The passage of Proposition 207 was a game-changer for kush propagandists in the state of Arizona. It allowed for the legalization, taxation, and recreational use of cannabis for adults aged 21 and up.
Prior to the passing of Prop 207, the sale and possession of under 2 pounds of dope was considered a felony, punishable by up to 1.5 years in prison. Thankfully, those who received punishment for getting caught for 2.5 ounces or less in the past will now have a clean criminal record from the public view, as marijuana is now decriminalized through revised Arizona weed laws.
When Does Prop 207 Take Effect?
The Smart and Safe Act, otherwise known as Proposition 207, went into effect on November 30th, 2020. This was less than 30 days after it was approved on November 3rd. That's a short turnaround time!
Purchasing Cannabis in Arizona
Similarly to alcohol, you must be 21 or over to purchase, use, or possess marijuana for recreational use. Arizona state drug laws permit cannabis users aged 21 and over to purchase up to 1 ounce (or 28.5 grams) or up to 5 grams THC concentrate at one time. San Diego marijuana laws are relatively similar, though you can purchase up to 8 grams of cannabis concentrate, opposed to 5.
Possession of Marijuana in Arizona
As with alcohol, those in possession or under the influence of marijuana under the age of 21 will be punished by the law and fined up to $300.
According to AZ prop 207, the legal limit of how much an individual over the age of 21 can possess is 1 ounce of flower, 5 grams of THC concentrate, as stated previously. If you are caught with anywhere from 2-4 pounds of marijuana, it is considered a felony offense and a prison sentence of upwards of 2 years.
Where Can You Legally Smoke Recreational Marijuana in Arizona?
What all boils down to is that the use, possession, and purchase of marijuana is legal for recreational use in AZ. However, according to Arizona weed laws, you are still confined to smoking marijuana in your or your friends private residence, given that your landlord permits it.
Can You Smoke Marijuana in Public in Arizona?
California and Arizona marijuana laws both state that smoking is prohibited in all public places, including private and public schools or colleges such as Arizona State University. Places like walkways, alleys, sidewalks, open spaces, parks, national forests, etc. are strictly prohibited. If you get busted smoking weed in public, you'll be charged with a petty offense and a fine, which is capped at $300. If you are cited multiple times for marijuana use in public, you can be charged with a class 3 misdemeanor, wherein you'll have to pay up to $500 and serve potential jail time, which is a maximum of 30 days. However, you can take advantage of a marijuana social lounge in Arizona where wee-lovers unite and enjoy together.
Marijuana and the Workplace
Arizona's laws don't explicitly state what you can and can't do in regard to marijuana use in the workplace. Your employer is responsible for setting up their own rules regarding this topic and can choose to prohibit it, enforce drug screenings before hiring or during your employment, or do nothing at all and let you live your life.
Thus, Prop 207 doesn't affect employment and drug screening in the workplace.
Driving Under the Influence of Marijuana
Unlike California, there is a zero-tolerance policy in Arizona that results in an arrest for a marijuana DUI alongside heavy fines and a one-year driving suspension if caught driving high. You can be convicted of a class 1 misdemeanor. Arizona is known to have some of the strictest DUI penalties in the nation, but the punishment varies city to city. For example, violators cited with a DUI might receive ten days in jail and five years probation if caught under the influence in Phoenix. In some cases, you may be required to install an ignition interlock device on your vehicle to ensure you are not intoxicated after you are off driving suspension.
Of course, in order to get punished with a DUI, the prosecution must show that you were–at the very least–impaired to the slightest degree.
Is Home Cultivation Allowed in Arizona?
Under the Arizona Smart and Safe Act, Arizona residents can legally grow and harvest 6 marijuana plants for personal use, up to twelve total per household. Growing marijuana in Arizona typically results in spectacular bud, given the intensity of the sun and perfect climate, although there are optimal times of year to start the seeding and budding process. Nevertheless, tender love and care are required to keep the weed plants rejuvenated and thriving. Therefore, if you want to grow weed, Arizona recreational laws will allow you to do so within these parameters.
So next time someone asks you "is marijuana legal in Arizona," pass them a joint or munch on a cannabis-infused brownie and have a giggle on how far Arizona has come as a state concerning marijuana.
Where to Buy Recreational Weed in Arizona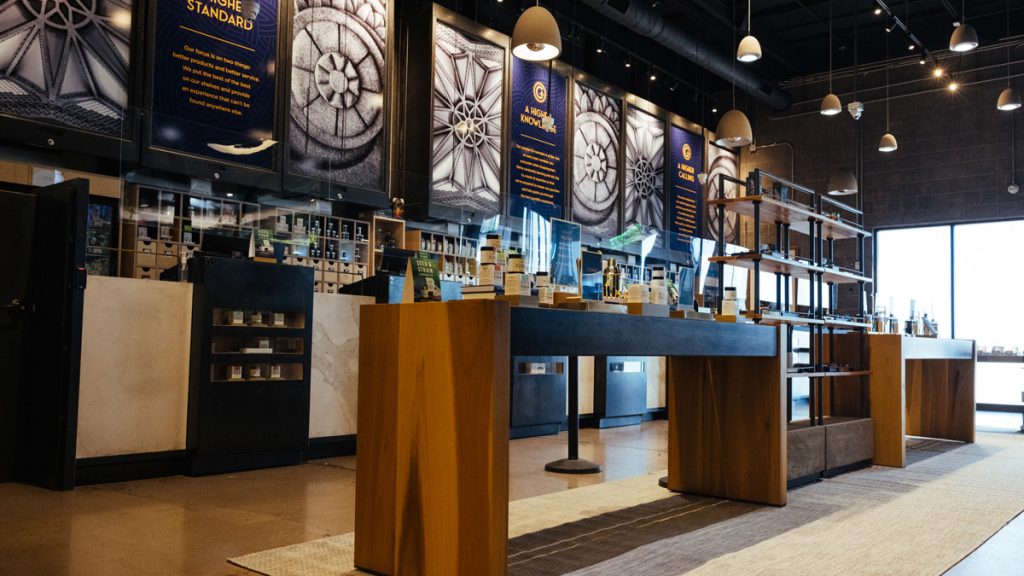 Recreational dispensaries in Arizona are reaching the level that burrito shops have in Southern California–soon enough, you'll see one on every street corner. Because Arizona cannabis laws have become more lenient on marijuana regulations in the past two years, finding bud is not as much of an issue anymore.
That being said, if you're looking for first-rate, high-quality THC in the form of everything from chocolate chip cookies to weed lollipops that will stain your tongue the brightest of blues, you'll want to check out Cannabist , which has been serving the recreational cannabis community since 2013 in other states. Their location in Tempe is one of the most chic dispenso's you'll find in AZ, unique for their abundance of edible weed products, pre-rolls, vapes, concentrates, and top tier brands.
Cannabist employs exceptionally knowledgeable budtenders and weed specialists that are amicable and more than happy to give you the down low on their latest and greatest supply–or let you roam free if you want to browse on your own. Their LED lit shelves illuminate their eclectic products, some of which you won't be able to find anywhere else. One step inside their inviting interior, and you'll feel like you're in a cannabis candy shop with more THC and CBD options than you've ever dreamed of.
Arizona cannabis laws will continue to shift, but hopefully in the right direction. Might as well make the most of it and celebrate the wins. Whether you are new to the marijuana space or not, Cannabist is a dispensary you won't want to miss.
About the author: Courtney Pester is a San Diego based San Francisco bred millennial with a passion for design and self-expression. She prides herself in her charcuterie board making skills and has a soft spot for animals. When she's not pumping out articles you can catch her playing tennis and enjoying the diversity of events and restaurants San Diego has to offer.