What to Know for Cannabis Restaurants in San Francisco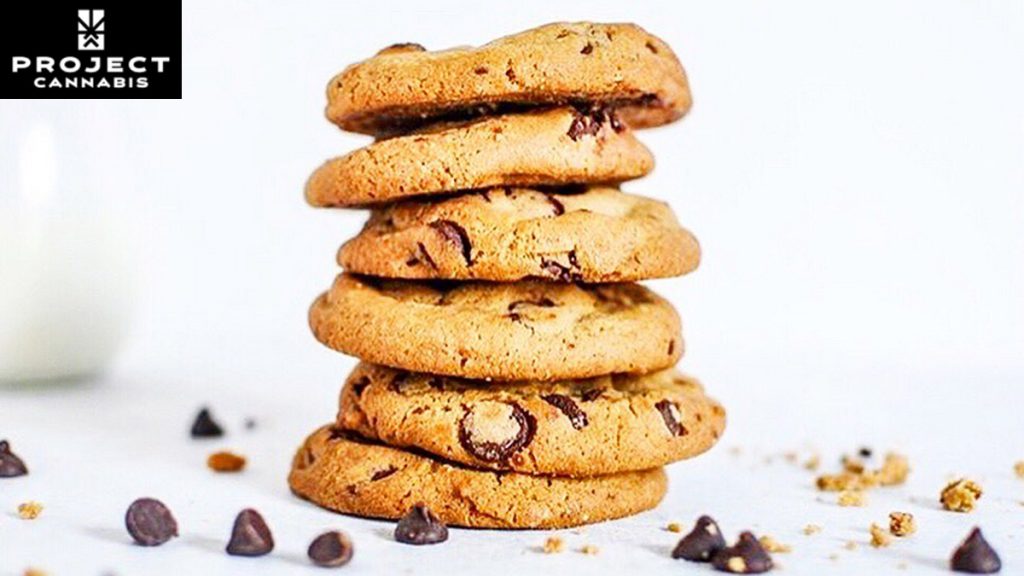 This post is part of our Best Dispensaries Around the Bay Area series, sponsored by Project Cannabis.
To those who love pot and to those who love food, we've got great news for you–a handful of restaurants in San Francisco have taken it up a notch and enhanced their offerings to include goods and services that any cannabis lover would appreciate! Some cannabis restaurants feature CBD or THC-infused menu items–such as frilly holistic lattes–while others offer a place to take a toke on their patio before munching on some delicious eats. 

But hold up…what exactly is a cannabis restaurant? Better yet, where can one find a cannabis restaurant in San Francisco?
What Is a Cannabis Restaurant?
A few years ago, a cannabis restaurant in San Francisco was unheard of. While dispensaries have become commonplace, laws surrounding purchasing and serving cannabis–infused items in an establishment have been severely limiting for businesses that aspire to offer weed-infused menu items. Still, we are seeing the possibility of cannabis cafés becoming less taboo as new laws are considered in 2023.
For now, we are noticing a trend in dispensaries providing either an on-site smoking lounge or partnering with a nearby café or restaurant, so you can have your cake and smoke it too. Dispensaries legally aren't allowed to sell food, but they might give the option to order delivery and eat it at their smoking lounge. You might also come across exclusive pop-up weed-infused dining experiences where you can sample five-star meals with friends and strangers, all over your shared love of ganja. How cool is that?
Given the current cannabis laws in California, it's pretty tricky for any weed restaurant in San Francisco to find its footing, which is why each cannabis restaurant in San Francisco has its own flare. A handful of dispensaries feature lounges where they host special–often ticketed–events like "Puff Puff Laugh," high trivia, or drag brunch, which are a must-try for those who love getting and being high in social settings. Others provide a chiller setting–such as a smoking room or patio where you can puff with other cannabis lovers or a coffee shop where you can sip on a CBD-enhanced iced matcha and power through your work day with your headphones in.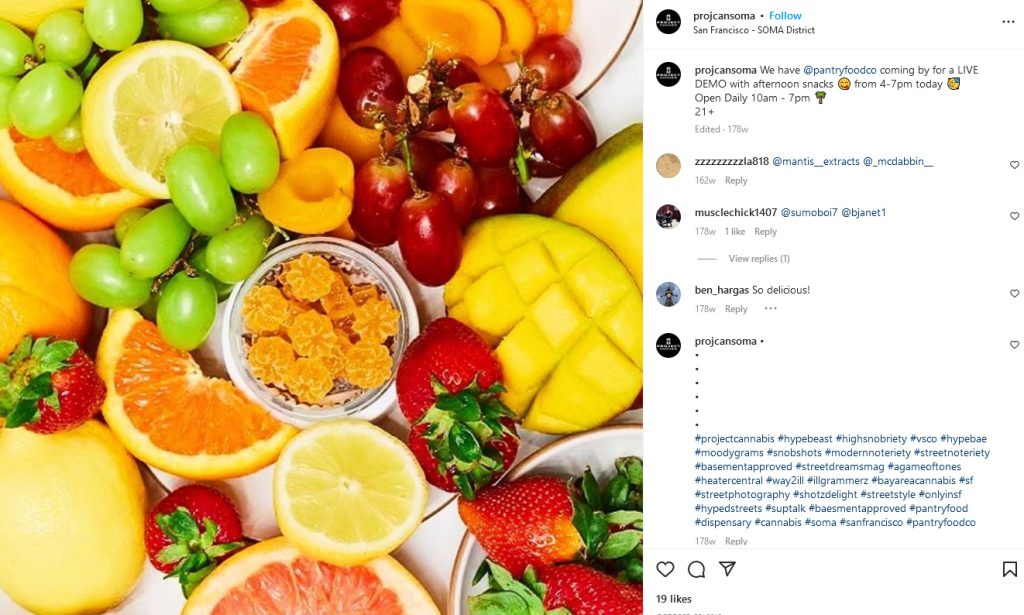 Tips for Selecting a Cannabis Restaurant in San Francisco
When searching for a cannabis restaurant, there are a few things to consider. For one, the area or location is important. Make sure where you are planning to go is in a safe area because you will likely be leaving the establishment a little buzzed and want to ensure that–even when a little high–you still feel comfortable with your surroundings. Another thing to consider is your goals: are you going for the experience, to smoke and meet other weed advocates, or to munch on some delicious food and get a little stoned along the way? There is limitless potential here, so it's always best to narrow it down after establishing what vibe you're seeking.
Other things to consider are whether you'd like a classy environment like Barbary Coast, which features old-school decor and a swanky smoking lounge, or something more rustic and charming. Urbana Greenery and Mission Cannabis Club are both dispensaries in San Francisco that encompass an on-site smoking lounge–for those who can't wait till they get home to consume their fresh flower.
Is A Cannabis Restaurant Right For You?
Are you into adventurous outings? Silly social gatherings? Sipping tea or munching a meal while also a little high on marijuana? A cannabis restaurant isn't for everyone, but it's worth trying once for the one-of-a-kind experience. The social atmosphere when attending a cannabis lounge can be a mixed bag. Cafés tend to have more chilled-out energy, while dinner-style places usually have more noise.
You've come to the right place if you're in the market for new smoking buddies or a place to smoke in a comfortable setting, surrounded by others who appreciate weed. Whether you attend solo or with a group of fellow pot lovers, there is a high chance you'll make some new friends that love bud just as much as you do!
Are Cannabis Restaurants Legal?
Currently, any weed restaurant in San Francisco is technically illegal, but there are workarounds, such as cannabis consumption lounges or serving CBD, which is already legal to serve. Nevertheless, the government is starting to accept that the economy could benefit significantly from loosening restrictions surrounding cannabis and food consumption. AB 374, if passed, would enable dispensaries to sell food and beverages that aren't infused with cannabis and give cannabis consumption lounges the option to sell non-infused food and nonalcoholic drinks. So the future is looking bright!
As mentioned, the extent of a cannabis restaurant in San Francisco at present is simply a dispensary that sells food from outside vendors but offers you the experience of indulging in smoking weed or eating weed edibles as you chow down on a dank meal.
Currently, cannabis restaurants aren't legal in many states, and even in states where they are legal, cities have their own rules and regulations that potential cannabis restaurants must abide by. Currently, we see cannabis restaurants in Portland, Oregon, Los Angeles, California, Nashville, Tennessee, Chicago, Illinois, and Burlington, Vermont. Of course, we are noticing more and more popping up, so stay tuned for ones in your favorite cities.
Where To Find Cannabis in SF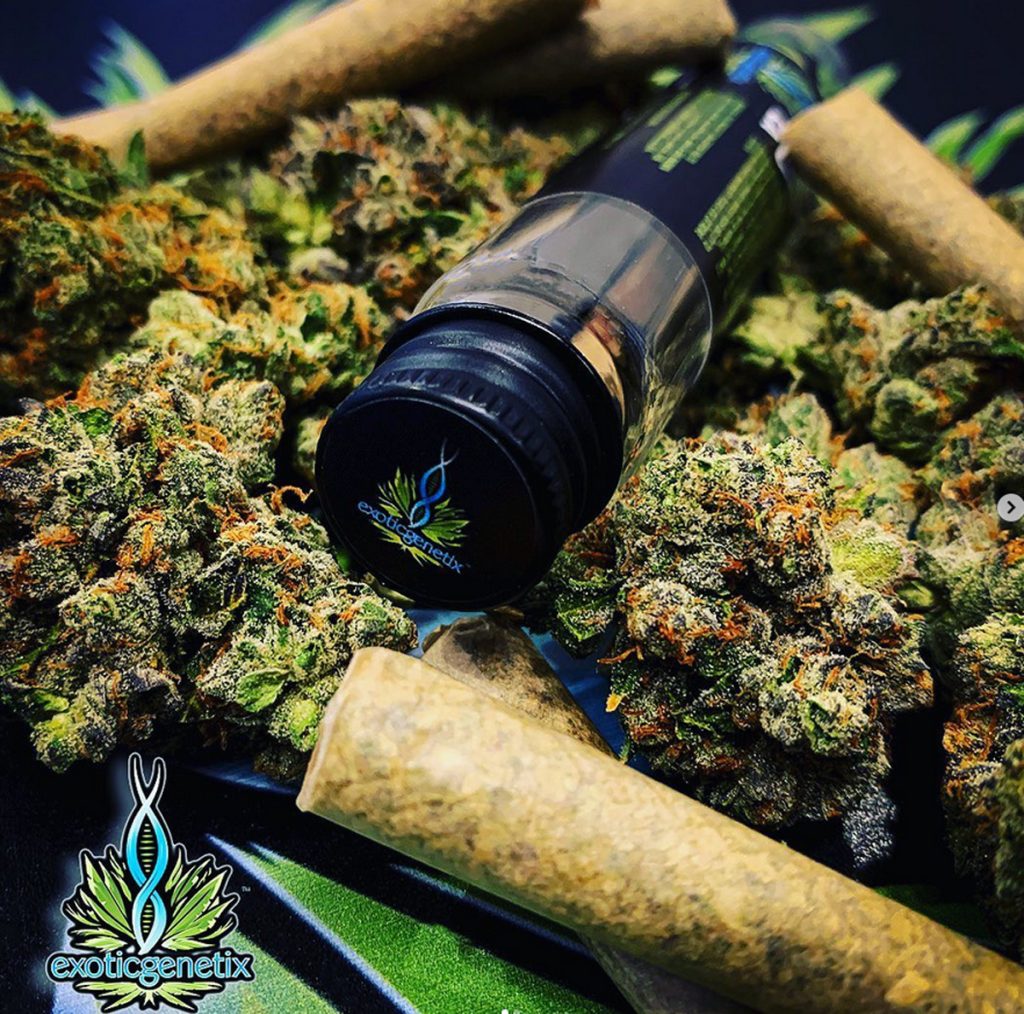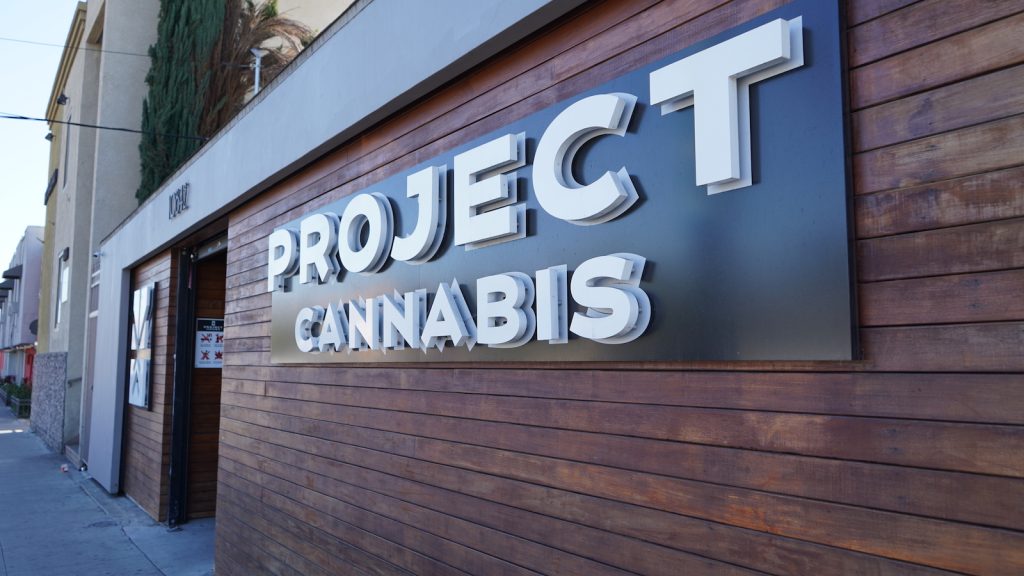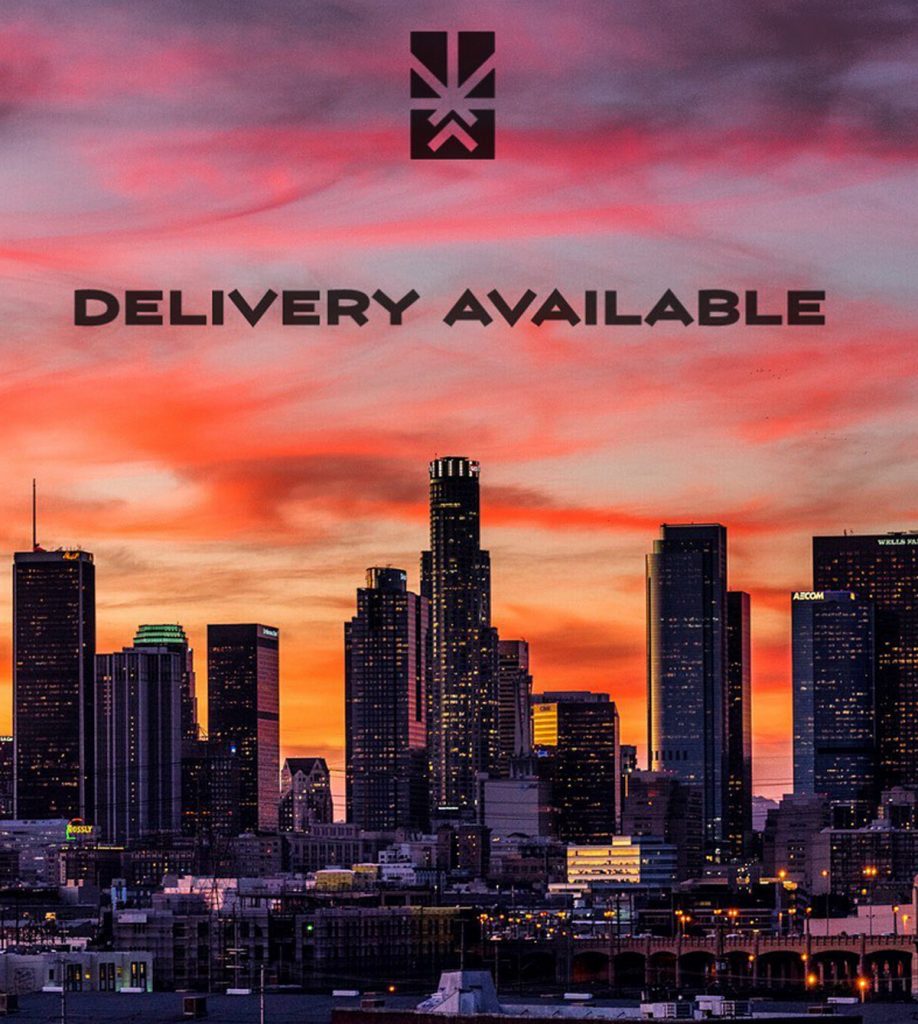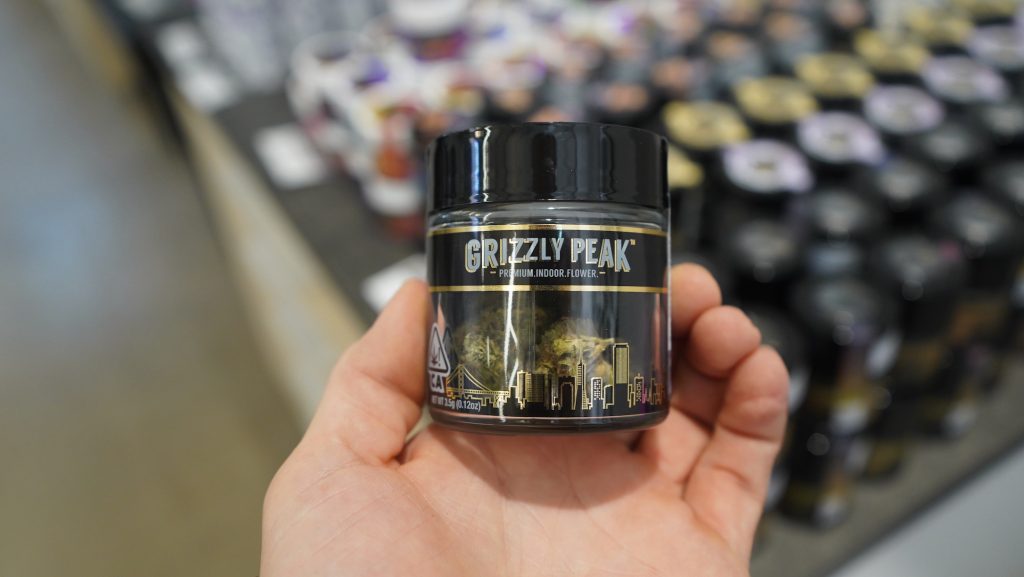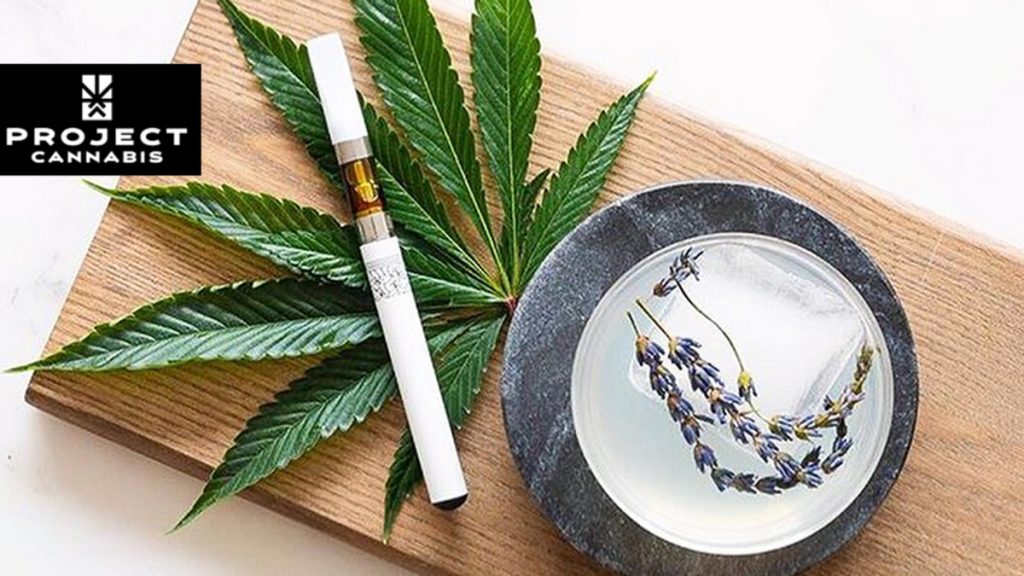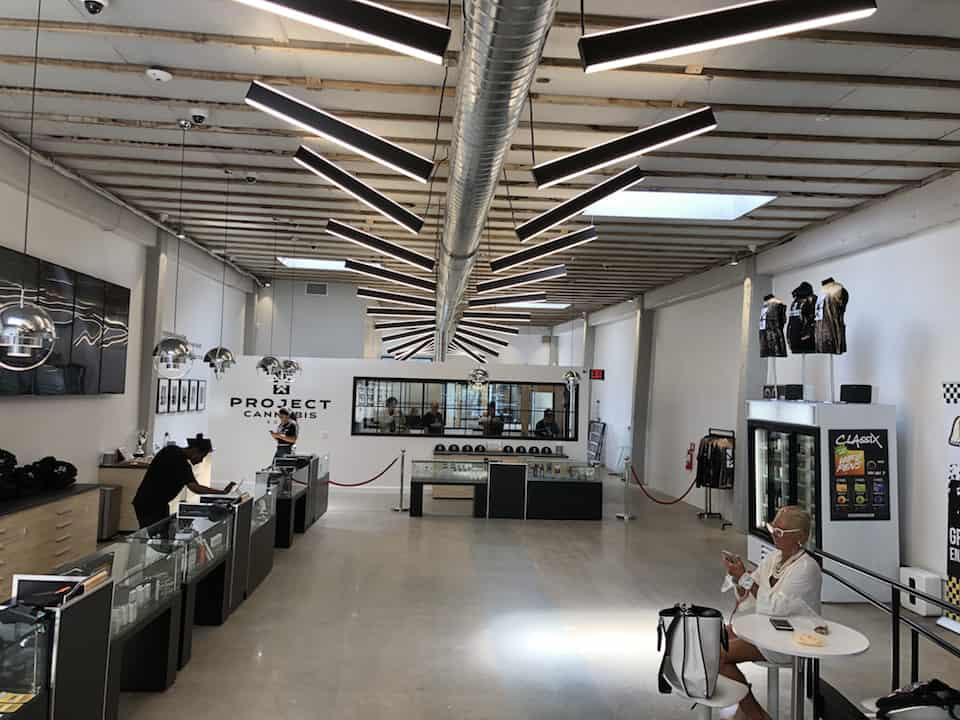 It may be hard to find a cannabis restaurant in San Francisco, but it certainly isn't hard to find a dispensary. A dispensary with high-quality weed, incredible service, and stellar deals? Now that's much harder to come by!
While not quite a Cannabis restaurant in San Francisco, Project Cannabis is the hippest of the hip when it comes to an affordable place to purchase top-grade kush. While you're waiting for cannabis restaurants to rise up, why not create your own cannabis restaurant experience at home by gathering your goods from Project Cannabis, making homemade weed butter, and adding it to your homemade dishes?
Project Cannabis in San Francisco is located near the San Francisco Flower Market, so you can kill two birds with one stone and pick up feel-good flowers for your home and your heart. If you'd like to experience unparalleled marijuana and engage with a knowledgeable budtender, be sure to check out Project Cannabis in San Francisco!
Image on this article are courtesy of Project Cannabis San Francisco.