Here Are the 7 Best Cannabis Trade Shows in the U.S.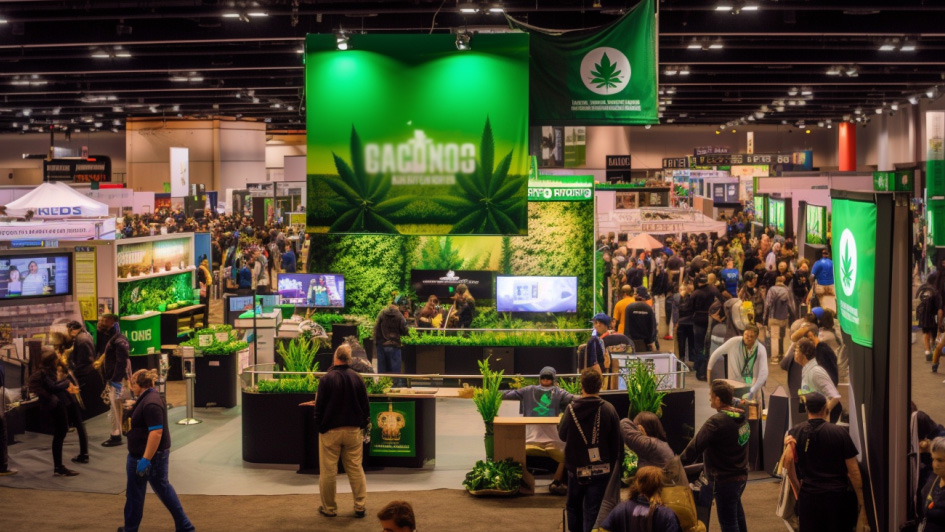 This post is part of our Best Dispensaries Around the Bay Area series, sponsored by Project Cannabis.
Cannabis isn't just a plan that people across the world consume. These days, it's also a massive industry worth an estimated $31.8 billion annually in the U.S.
As with any major industry, there are plenty of conventions, conferences, and exhibitions in the U.S. that gather like-minded cannabis entrepreneurs and consumers under one roof. From Las Vegas to Florida, there are many cannabis-centric events that attract thousands of visitors annually.

Even if you're just a consumer of cannabis, these events can be an excellent opportunity to discover new brands, learn the science behind your favorite products, and get a glimpse of the future of the cannabis industry.
Whether you're interested in the medical benefits, looking to invest in an up-and-coming cannabis business, or want to find some good product, here are the best cannabis trade shows in the U.S. in 2023.
MJBizCon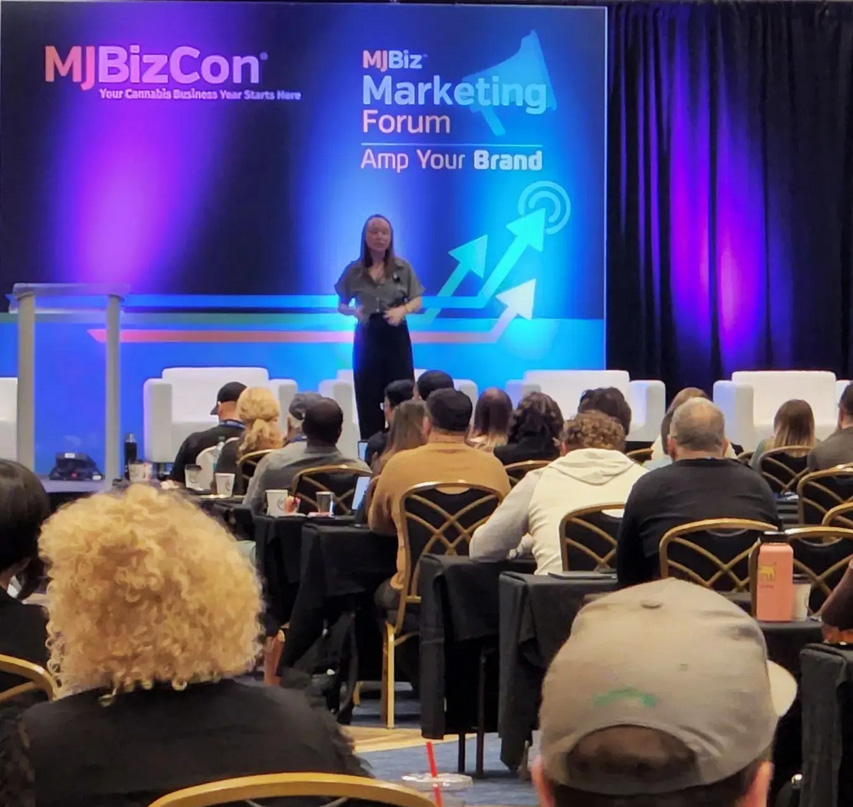 MJBizCon is one of the largest cannabis trade shows in the U.S. How large? Expect close to 2,000 different exhibitors, nearly 200 expert speakers, and thousands of attendees to flock to the Las Vegas Convention Center between November 28 and December 1, 2023.
This winter event will attract the best in the cannabis industry from retailers, buyers, cultivators, distributors, investors, and consumers. Along with cutting-edge products and technology, you can also expect top-notch growing advice, age-old techniques, and fantastic quality product at this event.
CannaCon Detroit
One of the premier cannabis conferences in the Midwest U.S., CannaCon Detroit takes place between October 6 and October 7 in Detroit. It focuses on cultivation and farming, since the Midwest is an epicenter for agricultural operations — including cannabis agriculture.
You can expect as many as 20,000 visitors from across the region and more than 500 top-notch exhibitors. This will be a fantastic opportunity for cultivators and distributors to network and collaborate with other like-minded businesses.
Cannabis Science Conference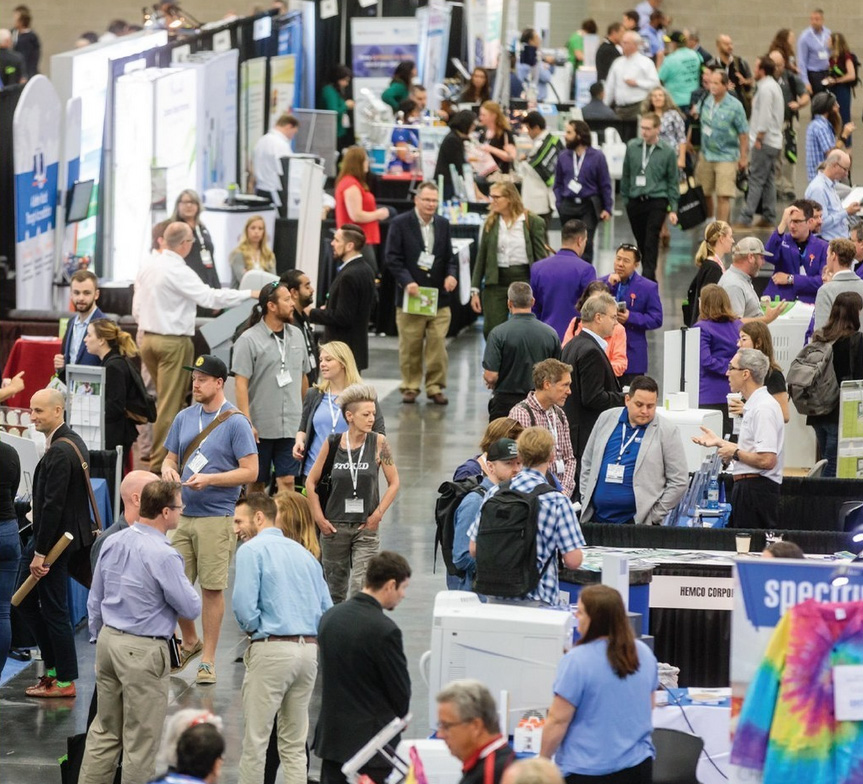 People have long known that cannabis can have benefits on a wide variety of health issues — and science is starting to catch up. If you're interested in the latest scientific research and achievements in the cannabis industry, this Portland-based conference is for you.
Focusing on medical representatives, scientists, and other evidence-minded professionals, this event will undoubtedly draw some change makers who will shape the future of the industry in the U.S. In other words, it's one of the best cannabis trade shows for those interested in weed and science.
Cannabis World Congress
As you probably expect from an event titled the "Cannabis World Congress," this is a top-notch event in New York City that draws cannabis professionals from across the globe. It specializes in attracting exhibitors and business owners of all stripes — the only requirement is that they deal in legal cannabis.
You'll find everything from government supervisory organizations to entrepreneurs at this event. There will be plenty of networking opportunities and collaborative programs for health specialists, dealers, cultivators, and more.

NoCo Hemp Expo
Colorado, of course, was one of the very first states in the U.S. to legalize marijuana for recreational usage. Because of that, the NoCo Hemp Expo in Colorado Springs has a long history of pushing the recreational cannabis industry forward.
Estimated to attract 6,000 visitors and more than 200 exhibitors, this event focuses on the industrial and agricultural uses of the hemp plant. Even if you're only interested in cannabis as a consumable product, this event will feature experts from across the region from whom you can learn some top tips and sage wisdom.
Lift San Francisco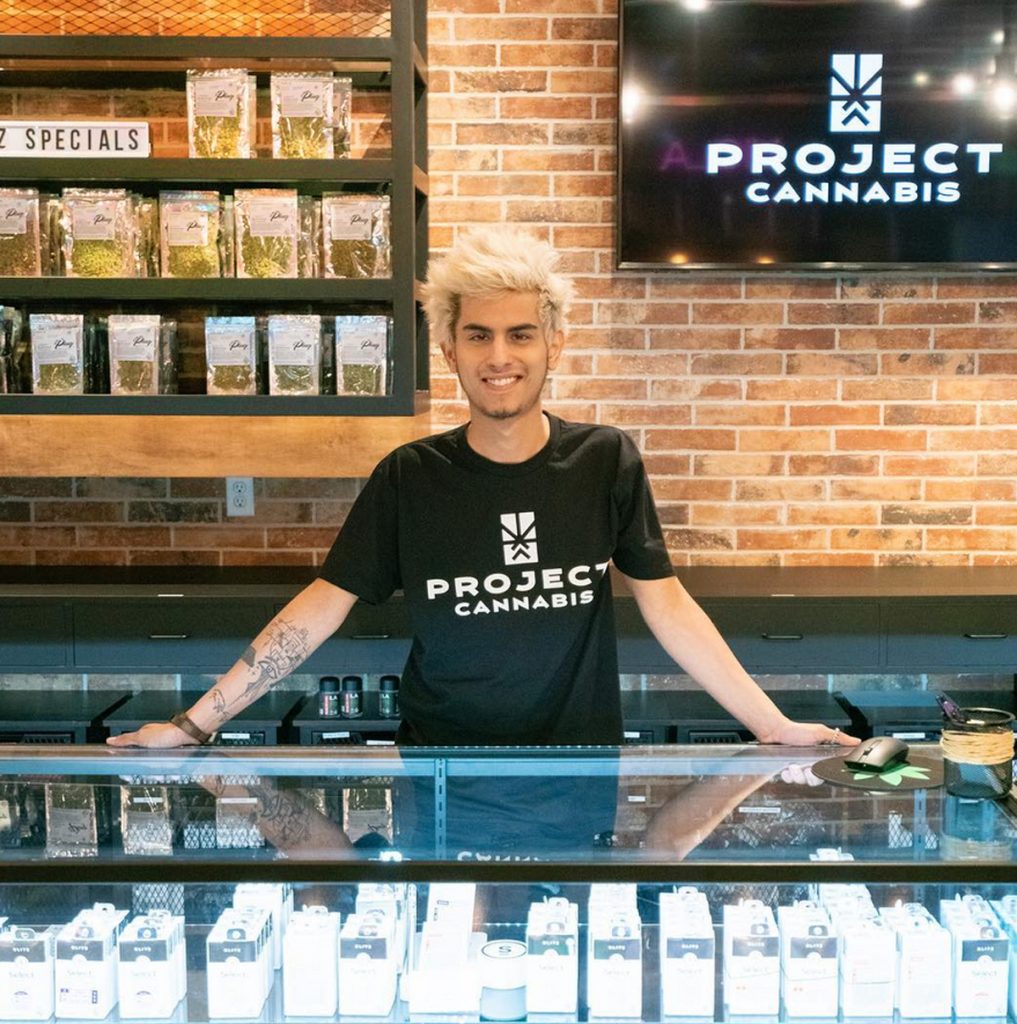 If you're interested in attending a newer cannabis conference and trade show, check out Lift San Francisco, which is scheduled at the Moscone Center from August 2 through August 4. San Francisco, of course, is well-known for its long history of cannabis culture and is home to top-notch dispensaries like ProjCan SOMA.
Lift San Francisco seeks to "lift up" the cannabis community and claims to be a first-of-its-kind event with exclusive tastings, presentations, and more. Along with cannabis product exhibitions, there will also be a cannabis investors' summit and a business conference.
Cannatech Expo
Rather than focusing solely on growing or cultivation, The Cannatech Expo in Fort Lauderdale, Florida, is an exhibition of the cutting-edge of cannabis technology. If you're a fan of both cannabis and the latest and greatest in tech, this event is a dream come true.
Held at the Broward County Convention Center, expect to see everything from IT infrastructure to machinery for processing and manufacturing. This event generally takes place in the winter, and in 2023, it was held from February 14 through February 17.
Cannabis Trade Shows Are The Perfect Event for Weed Lovers
Whether you're an investor, an inventor, a cultivator or a consumer, you should consider attending any of the aforementioned cannabis conferences.
Not only will you learn from some of the best in the industry, but you'll also find a sense of collaboration and community – a critical thing for any type of business.