Top 5 Best-Kept Secrets in La Jolla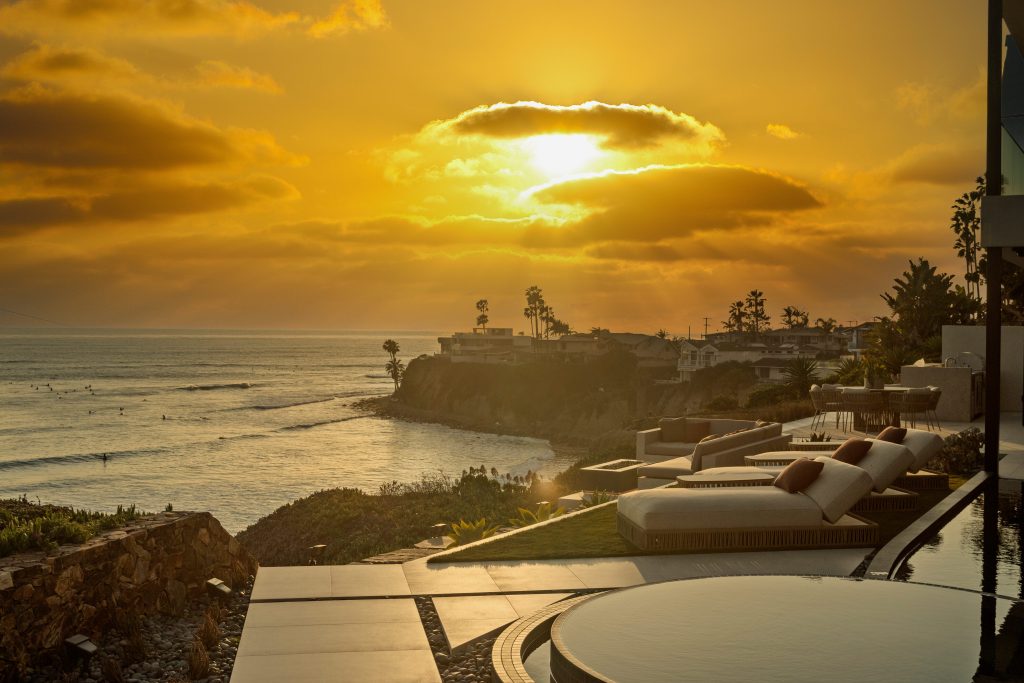 Secrets of La Jolla
We know the phrase "best-kept secret" is unique to each individual because anyone who has lived in La Jolla for any length of time has their favorite spots. We hope our Top 5 list provides insight into something or someplace you've never experienced! If you're just here for a vacation, here are the things standard guidebooks won't tell you.
Caroline's Seaside Cafe
8610 Kennel Way, La Jolla
(located on the UCSD Scripps Oceanography campus in the Seaside Forum)
(858) 202-0569; www.carolinesseasidecafe.com
Everyday Hours: 8 a.m. – 3 p.m.
Perfectly unobstructed ocean views. Need we say more? Caroline's Seaside Cafe features breakfast, brunch and lunch with a selection of seasonal specials. The cafe serves creative, California-style cuisine made from organic and sustainable sources and hormone-free meats and poultry. Whether you choose to sit inside or outside on the patio, (we recommend outside!) rest assured you're going to receive friendly service and delicious food. Bonus: easy access down to La Jolla Shores for a post-meal stroll.
Insider's Tip: The restaurant is open 8 a.m. to 3 p.m. each day, and free parking is limited in the lot next door. Come early since the lot is often used by beach-goers, as well.
The Pavilion
9036 La Jolla Shores Lane, La Jolla
Located just north of La Jolla Shores and beneath the Torrey Pines bluffs
Also known as the "mushroom house on the beach," The Pavilion is a guesthouse on the sands of Black's Beach. The main residence, built in 1968 for Sam Bell, heir to General Mills, is 300 feet above the beach on the cliff with an elevator connecting the two. Fun Fact: Bell wanted a fully earthquake-proof and futuristic structure that was built into the cliffs.
The architect is Dale Naegle, who passed away in 2011 at age 83. In his time, he built an estimated 100,000 condos and homes around San Diego. This one is definitely worth the beach walk to see!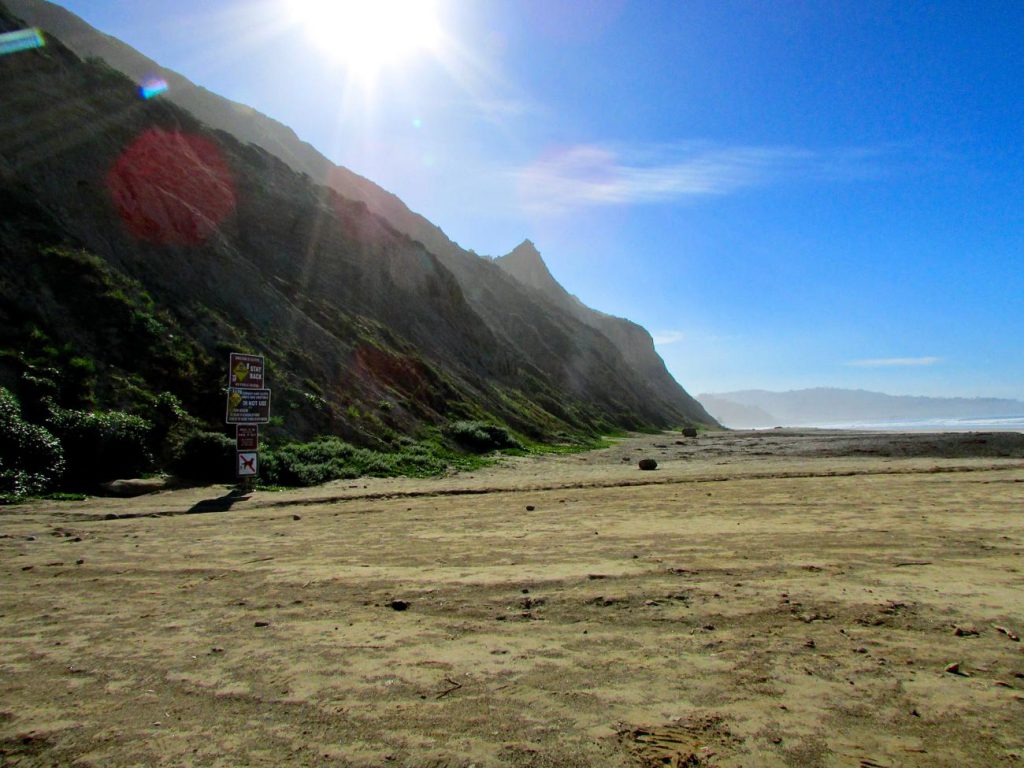 Insider's Tip: Nudity is permitted on the northern portion (about a ½ mile) of Black's Beach, so beware when bringing children along. Black's Beach is also famous among surfers as it is considered one of the strongest surf breaks in Southern California.
Sunny Jim Sea Cave Store
1325 Coast Boulevard, La Jolla
Everyday Hours: 9 a.m. – 4:30 p.m.
(858) 459-0746 / www.cavestore.com
Named "Sunny Jim" by "The Wizard of Oz" author Frank Baum, this is the only ocean-carved cave on the California coastline that you can enter by land (through the Cave Store). The tunnel took two laborers two full years to dig using a pick and shovel. Several years after its completion, 145 steps were built into the lighted tunnel where visitors can still descend today! The cave is so unusual that the Encyclopedia Americana named it one of the "must-see" sites in Southern California. Learn more about the La Jolla caves here.
Torrey Pines Gliderport
2800 Torrey Pines Scenic Drive, La Jolla
Everyday Hours: 9 a.m. – 6 p.m.
(858) 452-9858 / www.flytorrey.com
Paragliders and hang gliders fly over La Jolla and Del Mar beaches each day, but did you know that you can watch the them take off from the Torrey Pines Gliderport? Well, you can! You can also take an instructional tandem flight (prices range from $175 to $255).
Or maybe you don't care about flying at all, but want lunch and a gorgeous panoramic view of the La Jolla coast. The Cliffhanger Cafe is located onsite and is a fully serviced deli-cafe offering lunch and snacks from 10 a.m. to 4 p.m. daily.
Insider's Tip: You cannot make a flight reservation. You must call the morning you want to fly to confirm wind conditions. Also, there are discounts if you pay cash, so check out the website!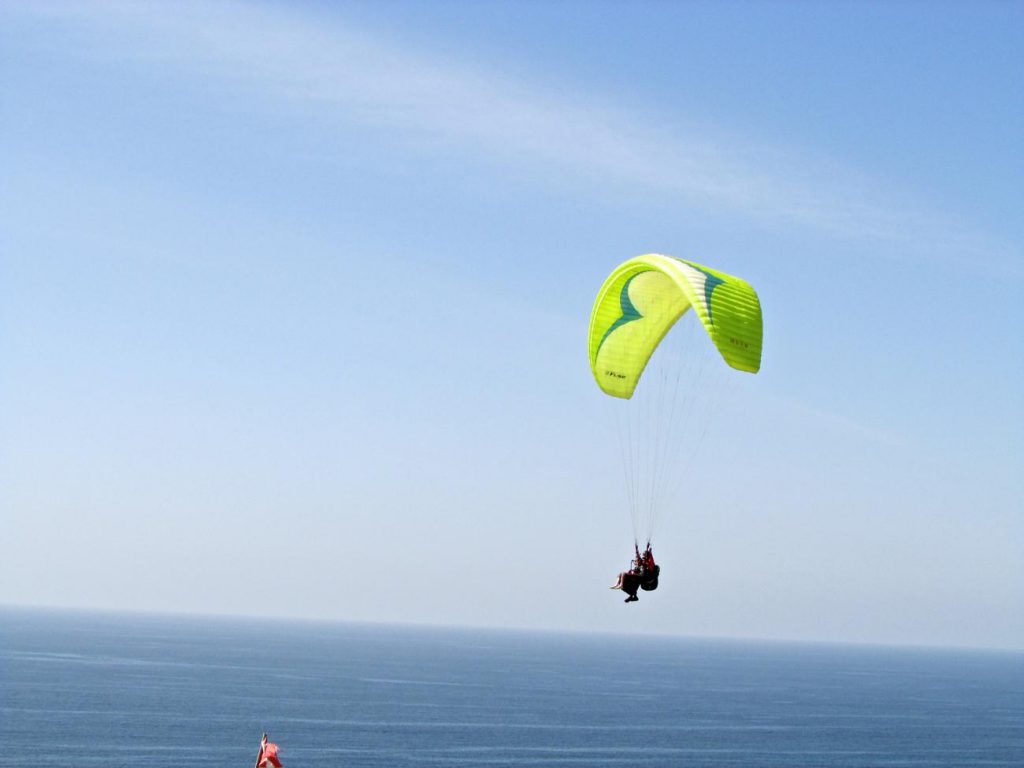 Trilogy Sanctuary
7650 Girard Avenue, Ste. 400, La Jolla
Everyday Hours: 9 a.m. to 9 p.m.
(858) 633-3893 / trilogysanctuary.com
Looking for a little zen? How about a cafe, yoga and aerial yoga all in one spot? Trilogy Sanctuary prides itself on "being in the business of happiness" (um, say no more!) by providing a place that nurtures balance, and inspires people to lead healthy lives in harmony with themselves and with nature.
With more than 15 years of combined experience in the health and wellness space, Joe Caldera and Leila Dora created Trilogy to encourage balance and healing through mind, body and spirit. From aerial yoga on the roof terrace overlooking La Jolla Cove and the Pacific Ocean and a full yoga class schedule, to spiritual/intuitive counseling and development classes, this place has it all. Pair all of that with an incredible organic vegan menu and juice-cleanse options for the perfect place to spend a lot of time.
Insider's Tip: Monday-Saturday there is free 2-hour street parking on Girard Avenue. But other surrounding spots are only free for 1 hour. Be sure to check the Parking section of the website for more information.