7 Ways to Decorate Your Home on a Budget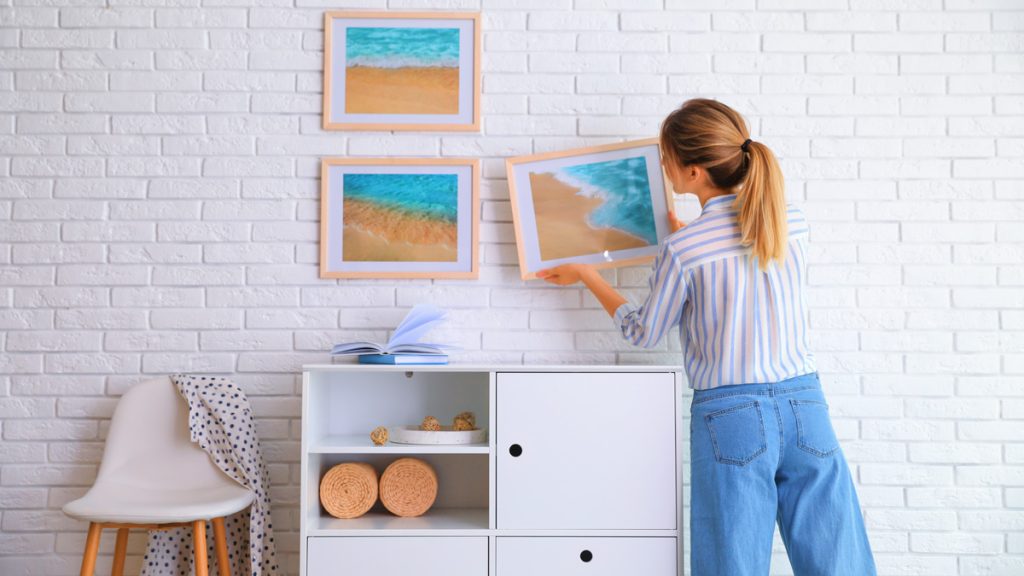 For many people, DIY projects and home crafts are a passion that can only be fulfilled by hard work and dedication. Not only is crafting a healthy way to spend your time, but it also makes decorating more affordable, not to mention your decor is sentimental. While decorating with homemade items is a fun way to express your passion for your home, you may want to revamp your home from time to time with items you didn't create yourself. With most American families living on a budget, you'll likely want to decorate in a way that fits your budget while meeting your needs. Keep reading for ways to decorate your home beautifully without breaking the bank.
Seasonal Sales
If you're like most people, you enjoy decorating your home not just for Holidays but as the season's change. Post-holiday sales or as new seasons begin is a great time to stock up on decorations for your home. While you may be known for your DIY Christmas decor, there's nothing wrong with taking advantage of your local retailers' post-holiday deals on Christmas decor. As you head into Fall and Winter, you can score deep discounts on outdoor decorations leftover from Summer. 
Cozy Comforts
Our homes are sanctuaries where we hang our hats at the end of a long day. Making your home cozy can be affordable if you focus on the small creature comforts that can make a big impact. Fluffy throw pillows and cozy throw blankets and rugs add more than comfort in the form of texture and color in the rooms you use them. Small additions like this can be found in all Big Box stores, but at local second-hand shops too for pennies on the dollar.
Natural Beauty Through Plants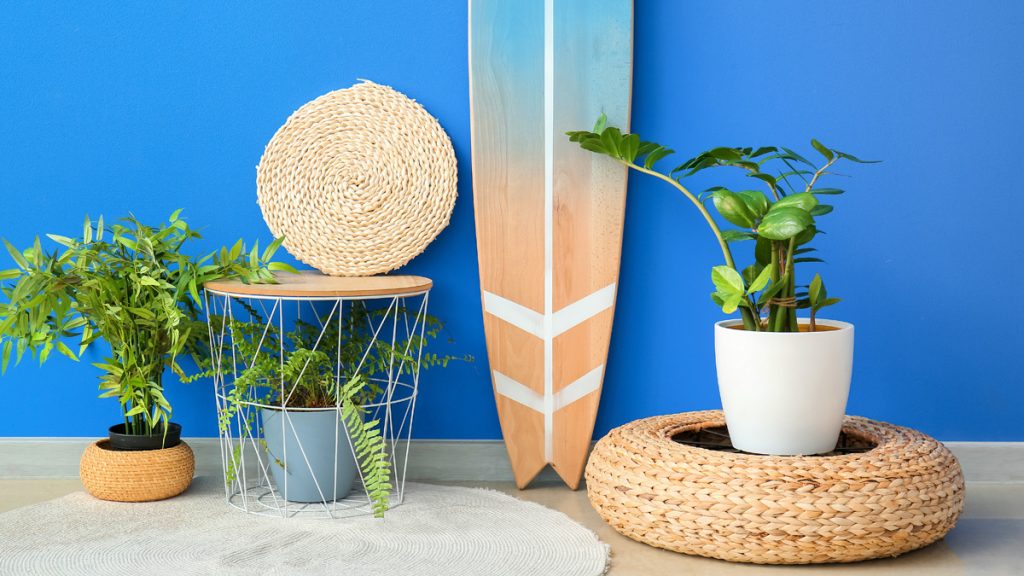 While many people have become self-proclaimed "Plant Parents," you may not yet have hopped on the Jungalow trend with your home decorating. However, not only do houseplants provide a beautiful pop of green and natural beauty in your home, they are beneficial to your health. Houseplants can help purify the air in your home, not to mention cheer you up on a rough mental health day. You can purchase houseplants at a local nursery, an online plant store, or even the grocery store for an affordable decor upgrade. 
Mood Lighting
Most homes and apartments have overhead lighting, which can come in handy for various reasons, but they're not the most beautiful when decorating your home. Investing in the beautiful floor and table lamps not only adds beautiful visuals to your home, but the right lighting can set the tone of a room as well as make the room prettier. If you don't have the budget to buy all new lamps, thrift and second-hand stores offer more unique pieces that can accomplish the same thing, not to mention they're a more sustainable shopping choice.
Cord Concealing
This decorating trick costs nothing and can significantly impact your home's decor. Walk each room and inspect the areas where there are electronics. Making sure the cords are concealed gives your home a cleaner look and makes it safer for small children and pets simultaneously; that's a win/win.
Fresh Coats of Paint
Nothing looks better, cleaner, and prettier in a home than a fresh coat of paint. Since you're revamping on a budget, this does take some preparation and hard work on your end, but painting is more tiresome than it is difficult. For the cost of a bucket of paint and quality roller, you can turn a drab room to fab on the weekend. Painting is also an easy and affordable way to redecorate your child's room through their ages and interests.
Get Funky
One of the easiest ways to decorate your home is with an eclectic mix of styles. When you try to stick to minimalist home decor or all-neutral colors, it's hard to add items without breaking the bank. Going with the flow and using all colors and prints that speak to you makes finding them easier and more affordable. From thrifting, garage, and clearance sales, it's easy to find items you can incorporate into a fun and funky home style.
Decorating your home shouldn't be stressful; it should be fun! While including your crafts and creations is a beautiful way to personalize, you can still find items that work with your home's style affordably if you use the above tips. Here's to your beautiful and happy home!