Billion-Dollar Gaylord Pacific Resort and Convention Center Coming to Chula Vista's Bayfront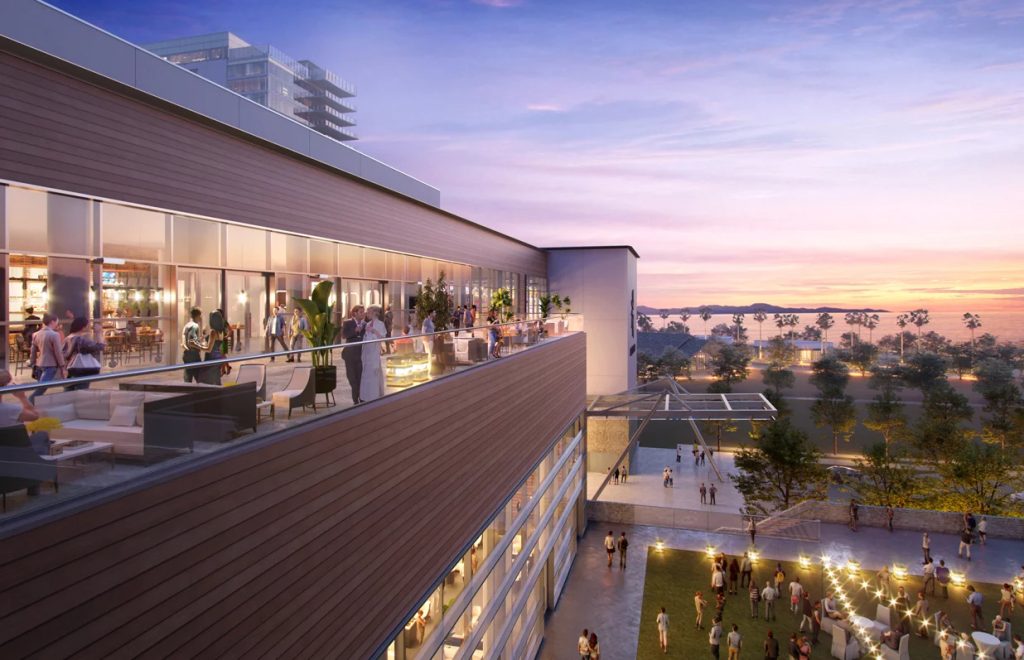 Chula Vista has officially broken ground on the Gaylord Pacific, a gigantic luxury ocean view hotel, resort, and convention center that's coming to the area in the next few years.
The Gaylord Pacific will be a 1,600-room hotel operated by Gaylord Hotels, which is owned by Marriott. In addition to being a bay-front resort, the Gaylord Pacific will also serve as a convention center designed from the ground up to host large events.
All in all, the Gaylord Pacific will span nearly 2 million square feet of enclosed space — including four ballrooms and three levels of meeting spaces. The exterior will feature two outdoor meeting and event lawns. Its 22 stories will feature stunning views of the ocean.
Visitors can also expect a top-notch sports bar, multiple restaurants throughout the property, a plethora of recreational facilities, and a massive resort-style pool.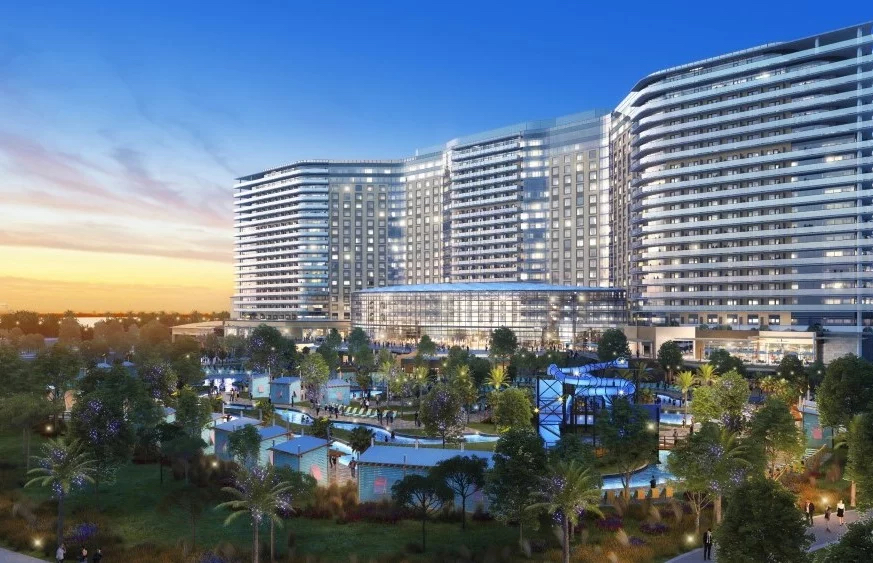 The project has been years in the making. It's a collaboration between Mortenson | McCarthy, RIDA Development, and HKS Architecture. It's expected to cost $1.32 billion.
City officials are supporting the project, too. The Port of San Diego and the city of Chula Vista secured $275 million in public bond funding to support the public investment.
As has been the case with other Gaylord properties throughout the U.S., officials are expecting the massive resort to inject millions of dollars into the local economy.
Alongside the Gaylord Pacific, there are also plans to revitalize the entire Chula Vista Bayfront with more than 200 acres of parks and open spaces, walking trails, RV camping, shopping and dining, and a shoreline promenade.
Developers and local officials broke ground on the project back in late July. Construction is expected to wrap up in the next couple of years, and the resort will open to the public in Summer 2025.

About the author: Mike Peterson is a freelance journalist and writer based in North San Diego County. He's written and worked for a number of local media outlets, including the San Diego Union-Tribune, the North Coast Current, and the Oceanside Blade.