Large Bluff Collapse on Black's Beach in La Jolla Shocks Beachgoers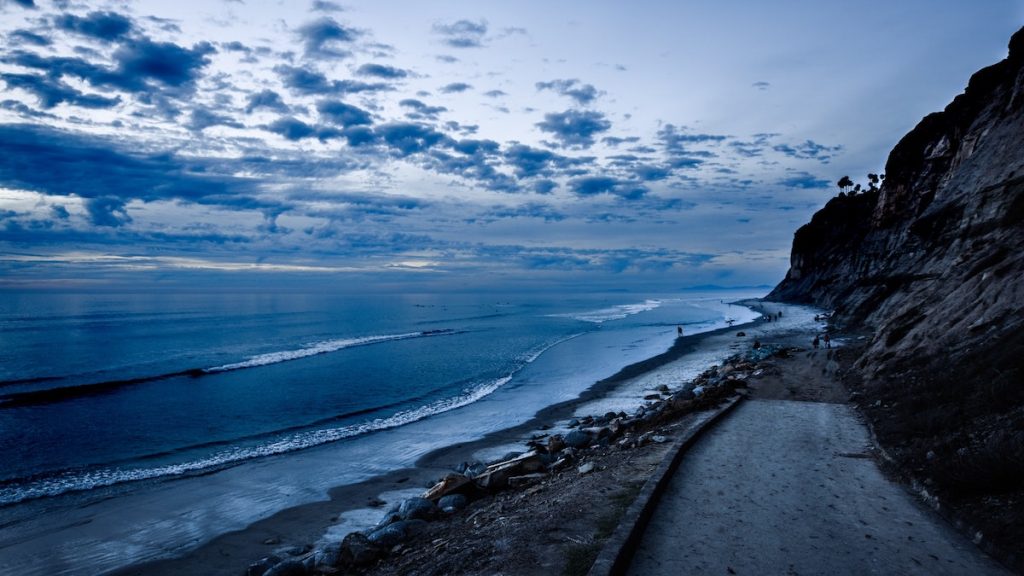 A large section of the cliffs above Black's Beach collapsed on Friday, causing portions of the bluff to crash onto the northern La Jolla beach.
The bluff collapse occurred around 2 p.m. on Friday, Jan. 20, San Diego Lifeguards told NBC7. Officials say the collapse is estimated to be 250 feet wide and 25 feet high.
There are cliffs reaching hundreds of feet high above Black's Beach — one of the most well-known beaches in La Jolla. The collapse on Friday took place a few hundred yards south of Torrey Pines Gliderport.
Stunned witnesses said that the collapse happened slowly enough for passersby to clear the scene. No injuries were reported from the collapse, which officials estimate reached volumes of 150,000 cubic yards.
"For about 10 minutes, chunks of rock falling along the ledge, then just massive piles started falling and collapsing onto the beach so slowly," one witness said. "I think it happened so slowly, you'd see so many chunks starting to fall that everybody was backing up already."
Lifeguards sectioned off the area where debris fell and also cordoned off portions of the La Jolla Walking Trail where it meets the Citizen Trail.
According to Dr. Pat Abbott, Professor of Geology Emeritus at San Diego State University, the landslide was one of the area's largest in "many years," but was, in fact, part of a prior collapse that didn't finish falling.
Bluff collapses are not very common in San Diego, but they can happen. Dr. Abbott says that a variety of factors can cause one, including waves eating at the base of high sea cliffs, less sand on the beach in winter, and all of the rain that San Diego has received in the past month.
While the collapse on Black's Beach was pretty innocuous, a similar collapse on a cliffside in Del Mar could have much more disastrous consequences for the San Diego region. Read about that here.