Local Farm-to-Table Cafe Buys Bonsall Farmland, Plans UTC Location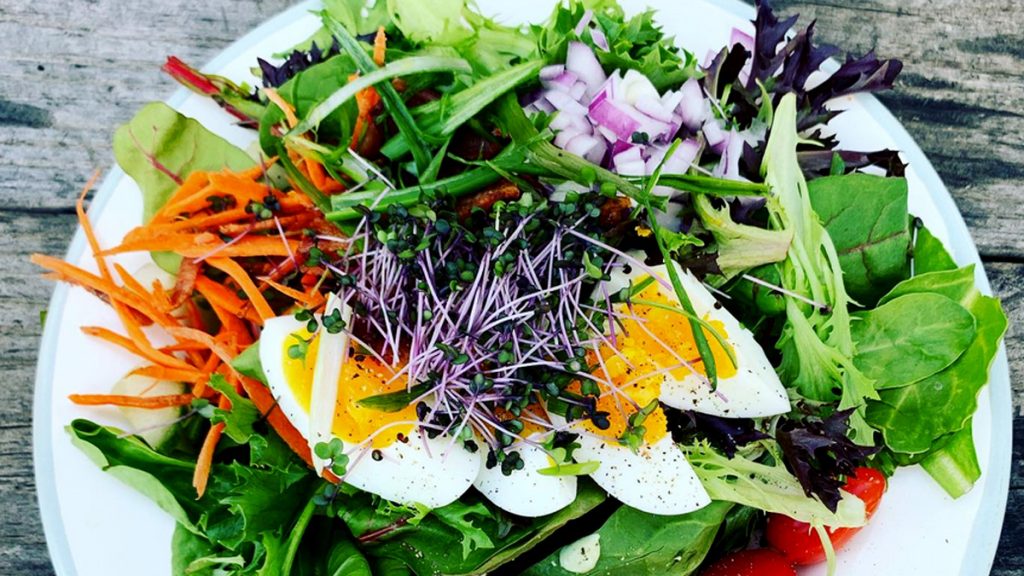 The chef and owner of Enclave Cafe, who plans to open a new location in the UTC area in March, recently acquired 19 acres of farmland in an effort to grow produce for her own restaurants.
Lan Thai opened her first Enclave Cafe location in 2019 at the JuneShine Scripps Ranch building. Thai also recently opened a second location focusing on grab-and-go cuisine in Torrey Hills back in February, Eater reported.
Additionally, Thai is planning on debuting a new indoor and outdoor restaurant in the UTC area on March 7.
Back in February, the chef and owner also acquired farmland in the North County community of Bonsall. She plans to grow produce for her restaurant, as well as use the property as a retreat and education center for her "medicine as food" mission.
Enclave Cafe focuses on locally grown, healthy food, often with a probiotic element. Some of the items on the menu include Korean-style chicken wings with kimchi mint slaw or a Vietnamese-inspired sandwich with grass-fed brisket served alongside shiitake mushroom broth.
Thai, who was raised on a farm in San Diego after her parents emigrated as refugees from Thailand, said she's looking forward to bringing healthy options to the corporate are in UTC and Torrey Hills, but says her ultimate goal is providing farm-to-table food for hospitals.
The Enclave Cafe farmland in Bonsall was also partially funded by "Great Plates Delivered," a program providing free means to seniors during the pandemic.
Thai plans to plant enough crops at the farm to supply nearly all of her produce needs for Enclave Cafe. She hopes to sell any leftover vegetables and fruits to other kitchens and possibly start a community-supported agriculture operation.
About the author: Mike Peterson is a freelance journalist and writer based in North San Diego County. He's written and worked for a number of local media outlets, including the San Diego Union-Tribune, the North Coast Current, and the Oceanside Blade.
The banner photo for this article is courtesy of @temptedtemple