Hotel del Coronado is Getting a New Luxury Shore House, Conference Center & More in Expansion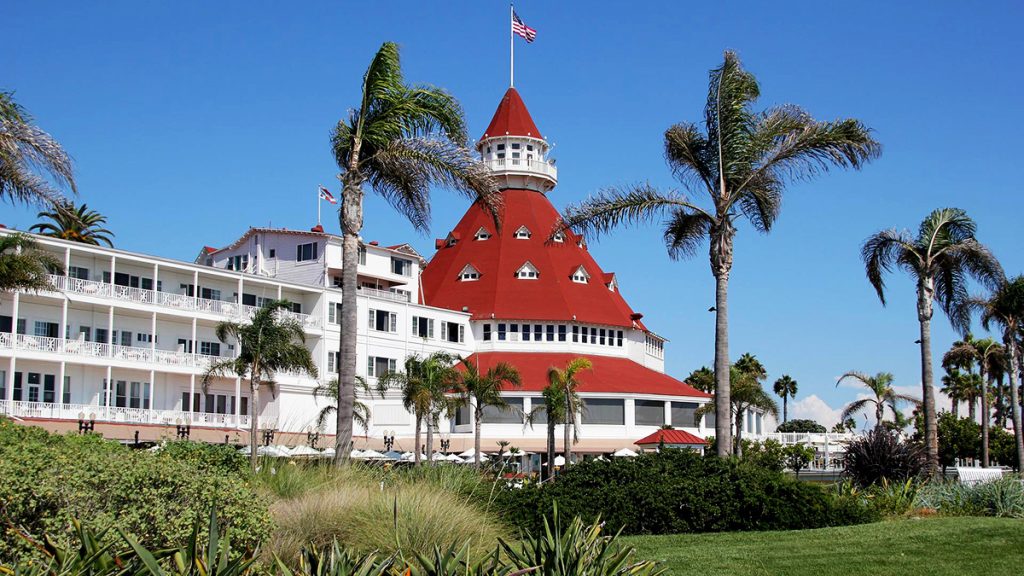 The legendary Hotel del Coronado in San Diego, which was first more than a hundred years ago, will soon enter a new era.
Currently, the world-famous hospitality destination is in the middle of a $400 million Master Plan that will see renovations, new additions, and more to the historic property. The expansion is expected to wrap up in late 2022.
The Hotel del Coronado expansion will involve a number of different components, including a restoration of the main entrance and front porch, as well as a new landscaped driveway leading from the road.
One of the final stages of the expansion is a new Shore House at the hotel. The additional building, which will cap the Master Plan, will be an ocean-view structure with 75 fully furnished residences, as well as an indoor-outdoor lounge, a pool with cabanas, and more.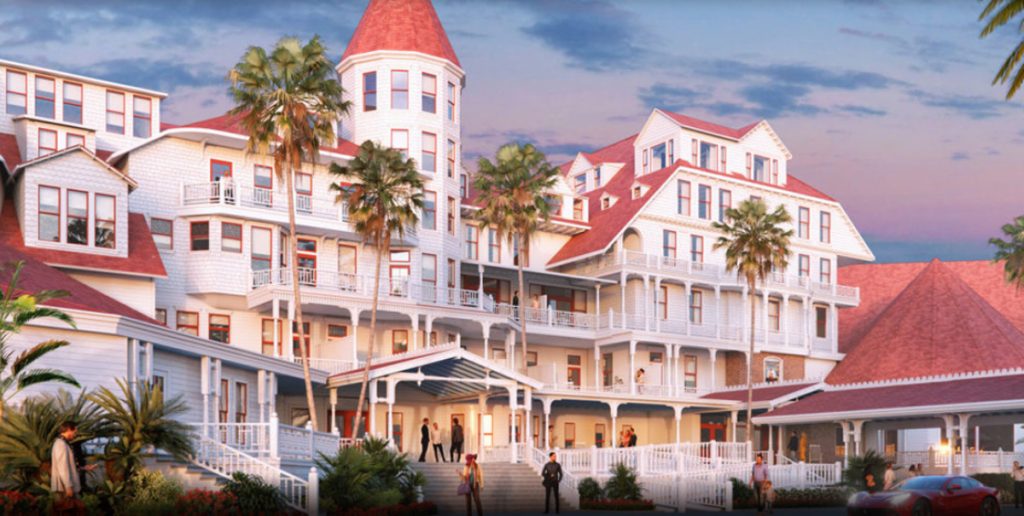 The Shore House at the Del will offer both rooms for hotel guests, as well as residences for whole-ownership, limited-term occupants. They range in size from 833 square feet to nearly 2,000 square feet and are priced between $1.3 million and $5.2 million.
To help with parking, the property is also getting an underground parking structure with a conference center dubbed Southpoint Center built atop them. The conference center will have 15,000 square feet of ballroom space that can be divided into different segments for various purposes.
Throughout the new additions, the Hotel del Coronado is staying true to its Victorian roots with rich woods, natural textures, and soft hues that blend the modern and the classic.
First opened in 1888, the Hotel del Coronado along Coronado Beach has more than a century of history in its walls. Celebrities from Brad Pitt to Babe Ruth to Marilyn Monroe have spent time at the property — and many more are sure to come.
About the author: Mike Peterson is a freelance journalist and writer based in North San Diego County. He's written and worked for a number of local media outlets, including the San Diego Union-Tribune, the North Coast Current, and the Oceanside Blade.