Celebrate the Season at La Jolla's 66th Annual Christmas Parade & Holiday Festival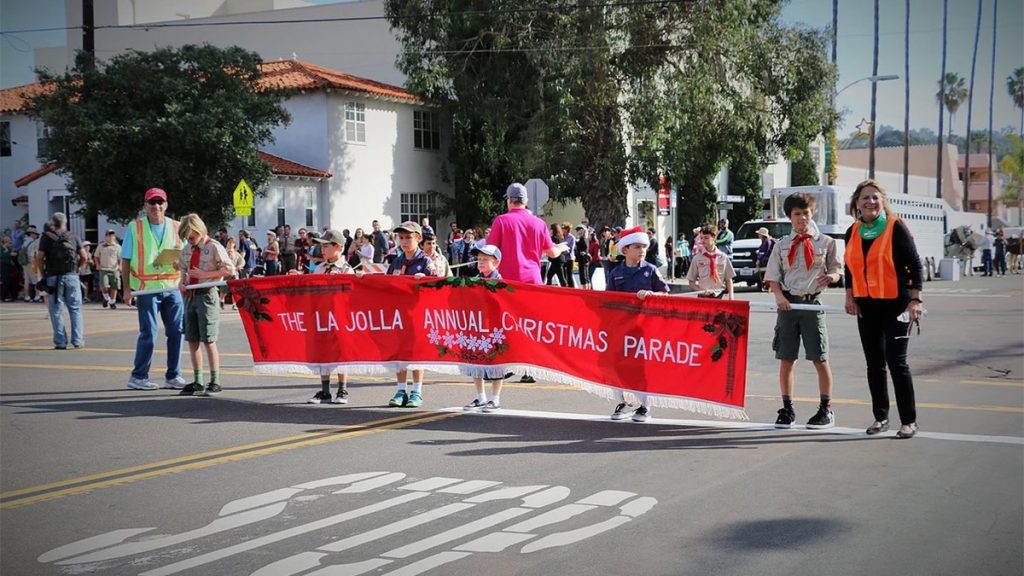 La Jolla's annual Christmas Parade and Holiday Festival will return to the Jewel of San Diego on Sunday, Dec. 4 for the 66th consecutive year.
For the last six decades, La Jolla has been holding the event — one of the best holiday festivals in San Diego. The theme changes each year, and this year's theme is "Grand Ole' Christmas," which is meant to celebrate the history of La Jolla.
The festivities are set to kick off at 11:30 a.m. in front of La Jolla's Athenaeum Music and Arts Library, according to the parade's organizers. The parade will start at Girard Avenue and Kline Street at 1:30 p.m. in downtown La Jolla. The parade is scheduled to head down Girard Avenue before ending at the La Jolla Recreation Center.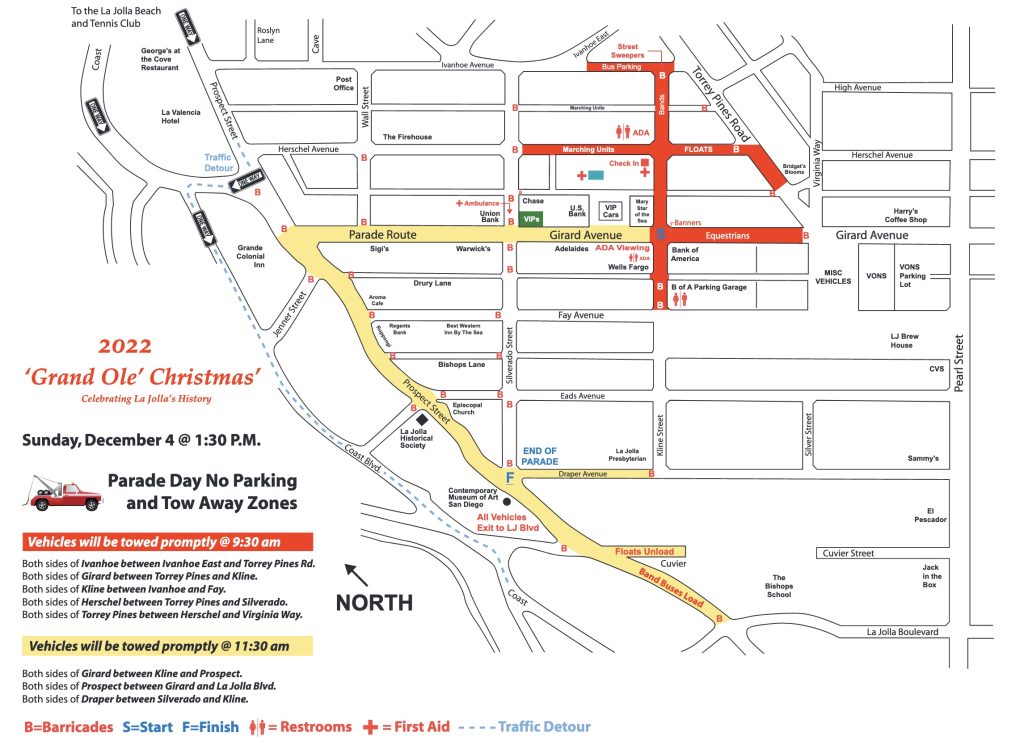 As in prior years, the parade will feature local bands, floats from schools and community organizations, and an airplane flyover by La Jolla resident Bill Allen and the Allen Airways Flying Museum.
Before and after the parade, participants can snap photos with Santa, view a Christmas tree and Menorah, and participate in other seasonal festivities.
Local nonprofit organizers are also sponsoring local arts and crafts activities, including The Historical Society, the Riford Library, and The Contemporary Museum of Art.
As you might expect, attendees from all over San Diego head out on the day of the event to see the parade and visit Santa. Because of that, parking will be extremely limited, so we recommend planning ahead.
More than that, significant portions of Girard Avenue and Prospect Street will be closed. Parts of Kline and Herschel will also become tow-away zones at 9:30 a.m., so make sure that you don't leave your car there on Sunday!
Photos courtesy of ljparade.com