Start Your New Year Off Right with La Jolla's Wellness Bingo Challenge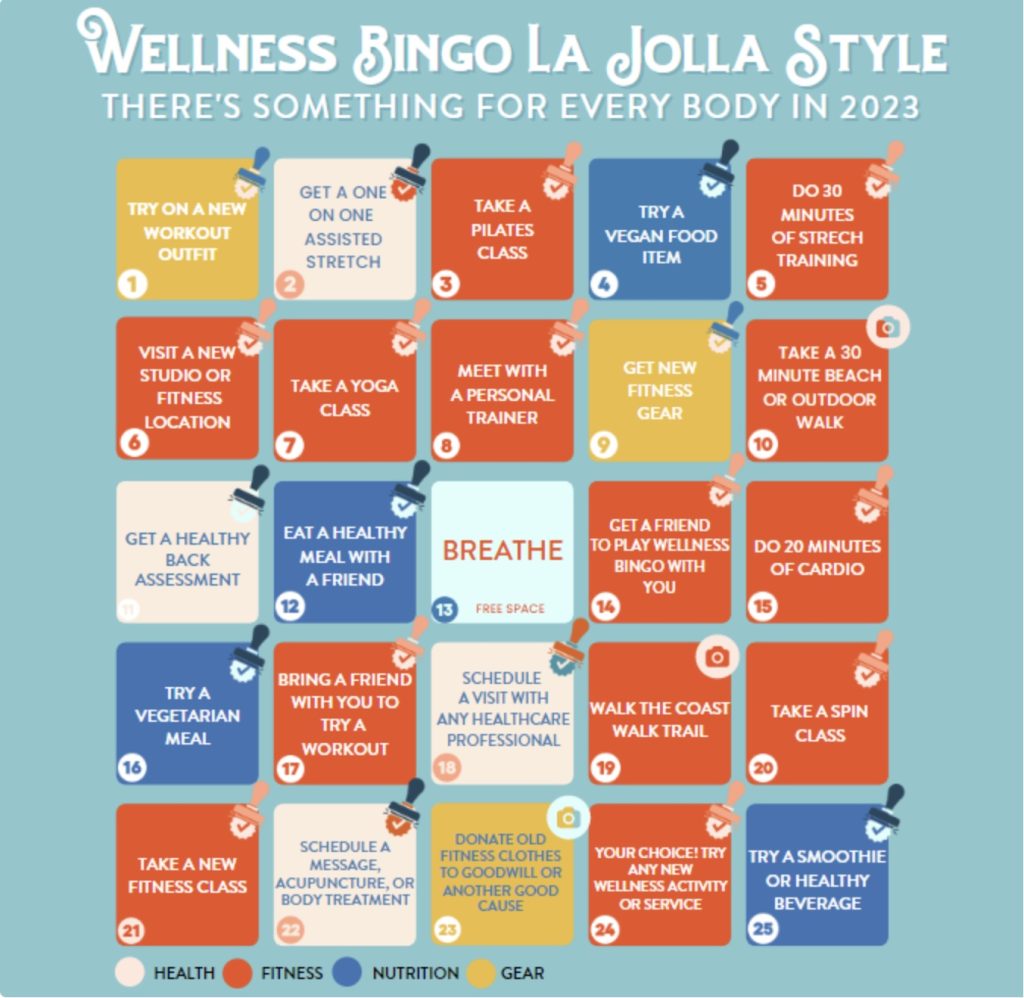 If you're looking to kick-start a healthy habit or two in the New Year, then the La Jolla Wellness Bingo is one of the best ways to do so.
The La Jolla Wellness Bingo runs the entire month of January and is meant to encourage people to try out new fitness routines, choose healthier food habits, and explore various alternative health modalities.
Interested participants can pick up their Wellness Bingo Card at participating locations in downtown La Jolla, including various fitness studios, clothing stores, holistic treatment centers, health food eateries, fitness gyms, and more.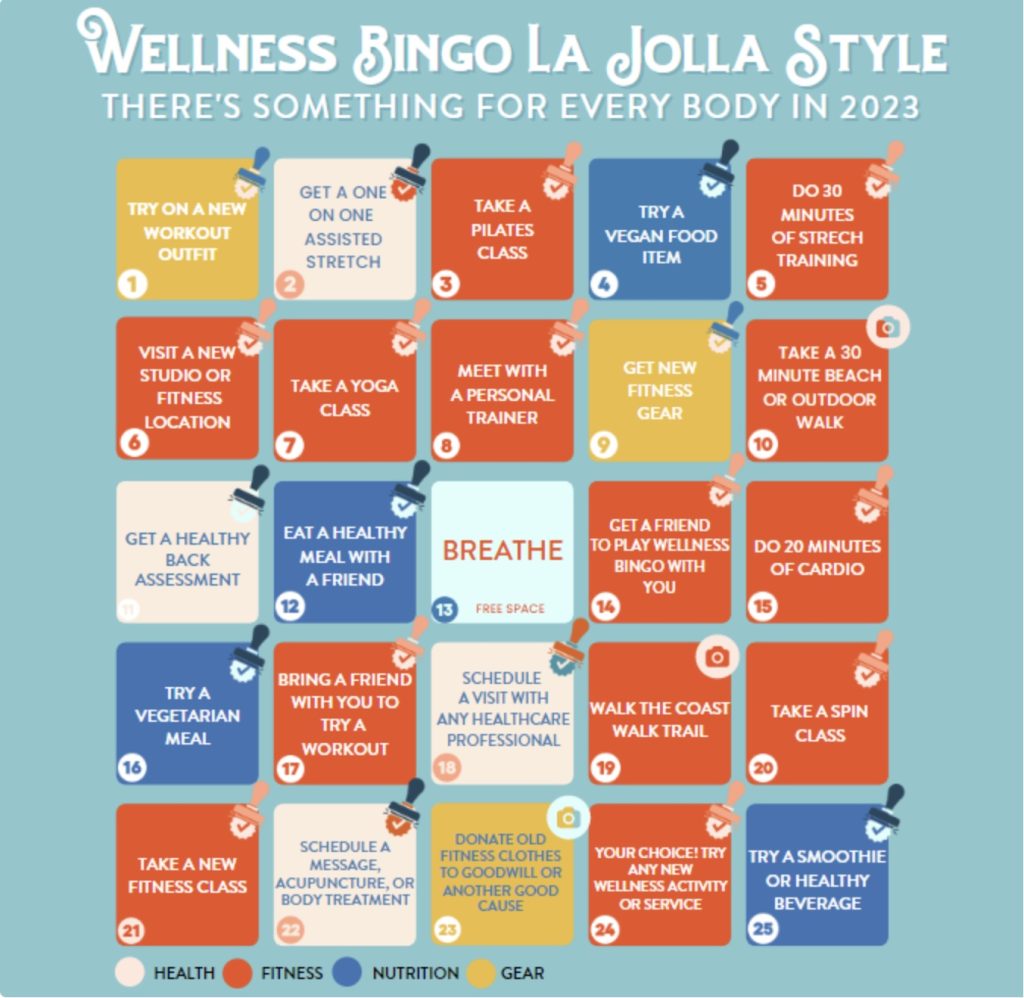 To help you complete your bingo card and try out new healthy habits, many of the locations are offering special trial memberships, discounts, and free classes for Wellness Bingo players. That will allow players to try out some of the top fitness studios in San Diego.
Participating businesses include:
Aviator Nation
Awaken Family Chiropractic
Buddhi Yoga
Balanced Fitness and Health
8th Harmony
Essential Medicine
F45 La Jolla
Flower Pot Cafe and Bakery
Life Time
Mahina Massage & Wellness
Mary's Gourmet Salads
Prana Yoga Center
Orangetheory Fitness La Jolla
Smart Fit Method
Vuori Clothing
And more!
You can pick up a Wellness Bingo Card any time between Jan. 2 and Jan. 31 at participating locations.
But what if you win? Many businesses are offering amazing prizes for Bingo Winners, including a personal shopping experience with a new outfit at Vuori Clothing, a free 60-minute massage at Mahina Massage & Wellness, or a one-month free pass at F45 La Jolla.
The more places you visit, the higher your chances of winning these awesome prizes.
You can collect one or more Bingo stamps in a single visit, depending on the business. However, no more than three stamps can be used from a single location, encouraging you to try even more healthy habits.
If you're interested in participating, you must submit completed Bingo cards by Jan. 31.