La Jolla Lifeguard Asks Girl to Leave the Beach in Viral Video — Here's Why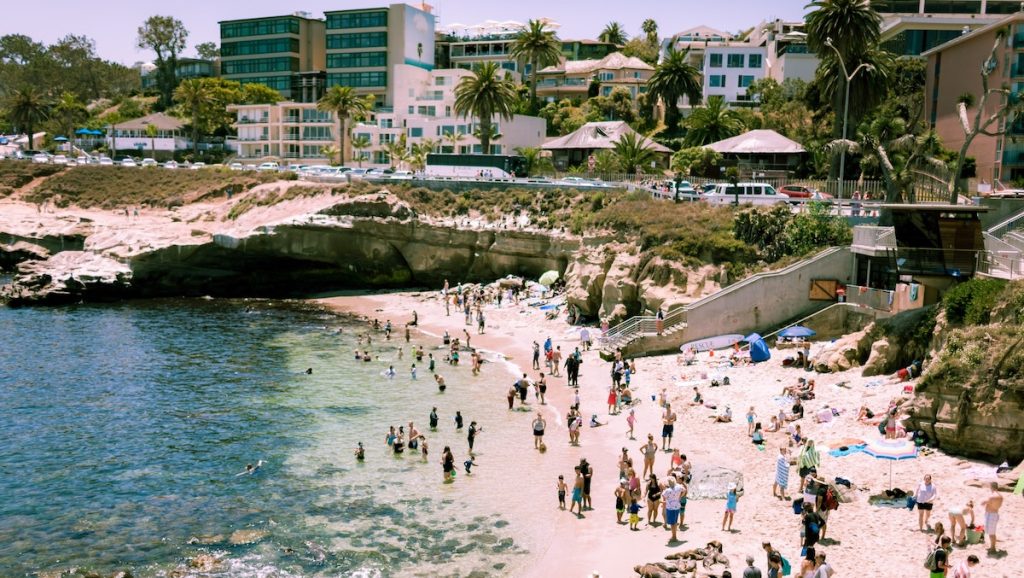 A new video clip going viral on social media shows San Diego lifeguards asking a little girl to leave La Jolla sea lions alone at a popular local beach.
The video clip, which now has more than 2 million views on TikTok, apparently shows a girl picking up a small pebble and tossing it at a sleeping sea lion.
Lifeguards at La Jolla Cove, who routinely monitor the beach, quickly stepped into action.
"Little girl in the purple: You can leave now, thanks," a lifeguard said over the intercom.
Because sea lion pupping season is quickly approaching, park rangers and lifeguards are currently standing by to keep an eye on the typically busy beach at La Jolla Cove.
This is not the first time that a beachgoer has interacted with sea lions. Last year, another TikTok video showing a sea lion apparently chasing a crowd of people went viral.
Luckily, experts later said that the sea lions were likely chasing each other and not the tourists. Still, staying at least 50 feet away from any sea lion at the beach is a good idea.
Although not normally aggressive, sea lions have been known to bite people. A full-grown sea lion bull can also range from 800 pounds to more than 1,000 pounds — so it's smart to give them the distance they deserve.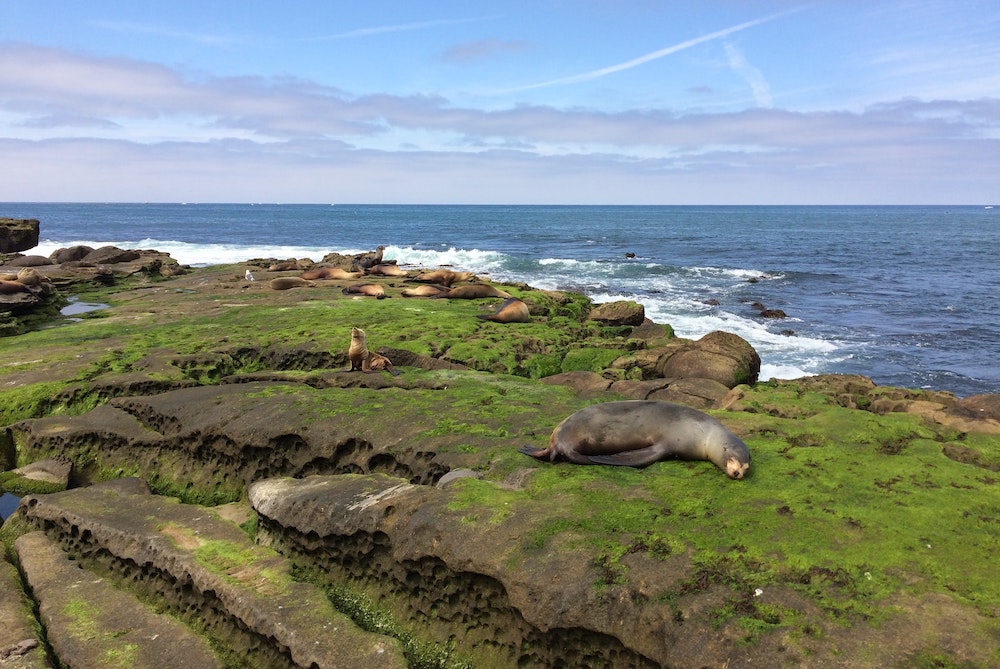 More than that, you could also run into problems with the law if you continually bother the sea lions. Harassing marine mammals is against the Marine Mammal Protection Act and could land you in jail with an $11,000 fine.
San Diego has seen problems with tourists and other beachgoers harassing sea lions and seals or otherwise getting too close in the past. That's why it approved a closure of nearby Point La Jolla in 2022 — and is even considering surveillance cameras to monitor beach activity.
If you'd like to observe seals and sea lions in their natural habitat without any risk of bothering them, you can check out a San Diego seal tour by land and sea. It's also a good idea to brush up on the 8 things you should know before visiting the La Jolla Cove seals.