Man Airlifted by Rescue Helicopter After Falling 50 Feet at This La Jolla Area Beach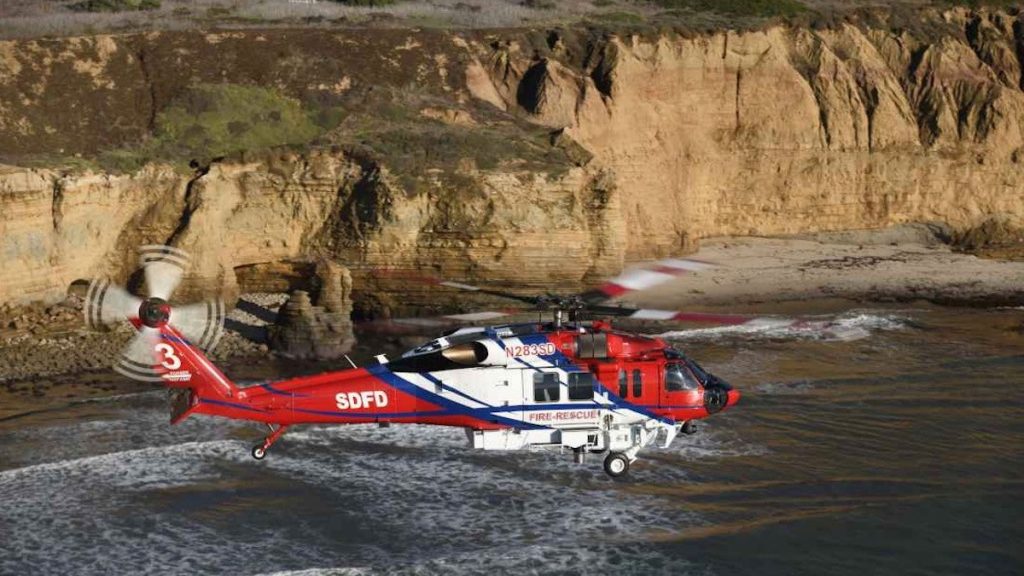 First responders carried out a rescue operation on Monday after a man fell more than 50 feet off a Torrey Pines cliffside near Black's Beach in the La Jolla area.
The San Diego Fire-Rescue Department and lifeguards arrived at the scene around 2 p.m. on Monday after receiving reports of a man falling 16 yards down a cliff near Black's Beach.
According to CBS8, the man appeared to fall off a bluff near the Mushroom House in La Jolla. Rescuers called in a helicopter from Montgomery-Gibbs Executive Airport to assist.
The 40-year-old man, who was breathing and conscious when rescuers arrived, was airlifted to a local hospital for treatment. His current condition is unknown.
This is far from the first La Jolla rescue that we've seen. Earlier in 2023, firefighters and lifeguards rescued a driver in a vehicle dangling over storm waters in La Jolla Cove. In 2022, rescuers also used a helicopter to airlift a man whose car had crashed 50 feet down a La Jolla embankment.
On Jan. 20, 2023, a large section of the bluffs above Black's Beach also collapsed onto the shoreline. The collapse was estimated to involve nearly 150,000 cubic yards of debris — and was so large it nearly split the beach into two.
The bluffs above San Diego beaches can be treacherous, particularly after all the rain that the region has seen recently. Major bluff collapses are relatively rare, but smaller collapses involving small pieces of bluffs breaking off are much more common.
Because of that, it's recommended that you exercise extreme caution when hiking or walking near cliff sides like at Torrey Pines State Beach.
Image courtesy of sdfirerescue.org.