New Outdoor Venue for Wine, Beer & Mead Lovers is Landing in Bay Park in the Fall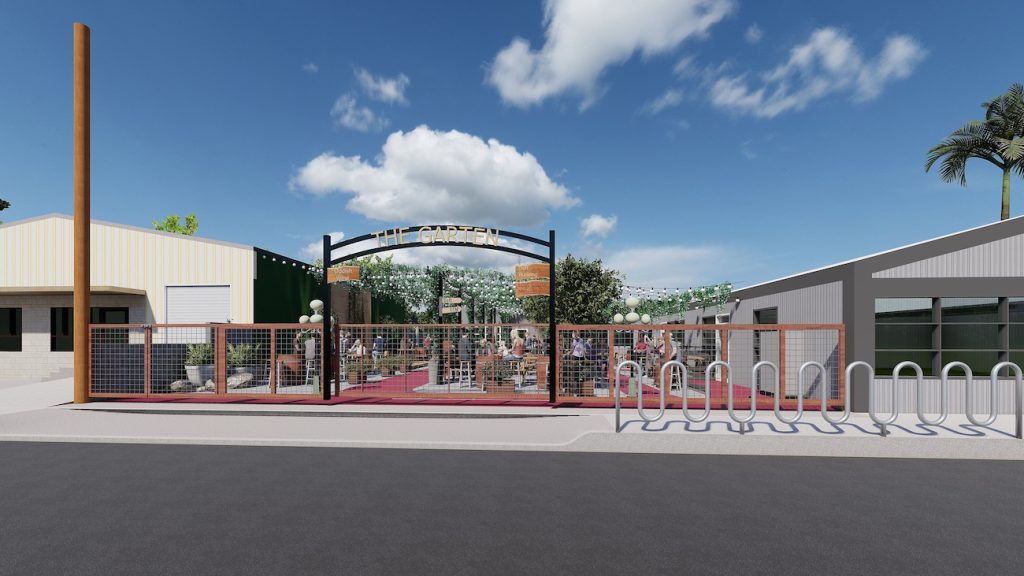 San Diego's Bay Park neighborhood is getting a new permanent open-air venue with offerings from a trio consisting of a local brewery, meadery, and pizza maker.
The appropriately named Gärten is set to open in the Bay Park hub currently shared by Lost Cause Meadery and Deft Brewing, according to Eater San Diego. Currently, it's slated to open in September.
The 2,500-square-foot outdoor space will be styled after a European Biergarten, with communal tables and a patio area perfect for live entertainment. There are plans for comedy, music, and art shows down the road.
As far as what you'll be able to sip on while relaxing at the Gärten, the outdoor venue will feature a full array of beer from Deft Brewing and Lost Cause Meadery's ciders and meads.
The Gärten will also be the jumping-off point for Oddish Wine, a new winemaking endeavor from Lost Cause that will incorporate unusual fruits into a range of sparkling wines. You may be able to find pineapple chardonnay or guava sauvignon blanc.
As is the case for the current Lost Cause Meadery and Deft Brewing partnership, Pizza Cassette will be providing the primary food options at the Gärten.
The food spot will offer a range of wood-fired pizzas, including craft options like the "Hornet's Nest," which features soppressata, jalapeño, Thai chili oil, and honey. Another unique option will be the Sausage & Citrus, which is topped with handmade fennel sausage, spinach, mozzarella, ricotta, lemon, and olive oil.
Bay Park is a great San Diego neighborhood that overlooks Mission Bay, and it's just a hop and a skip from La Jolla. Because of that, the Gärten might be the perfect outdoor meeting place for a cold craft beer or a Sunday afternoon glass of wine.
Thanks to San Diego's temperate weather, the outdoor venue should also be able to provide a comfortable open-air experience for much of the year
The Gärten, which will be located at 5322 Banks Street, is slated to open in September 2022.
About the author: Mike Peterson is a freelance journalist and writer based in North San Diego County. He's written and worked for a number of local media outlets, including the San Diego Union-Tribune, the North Coast Current, and the Oceanside Blade.