Shopping in La Jolla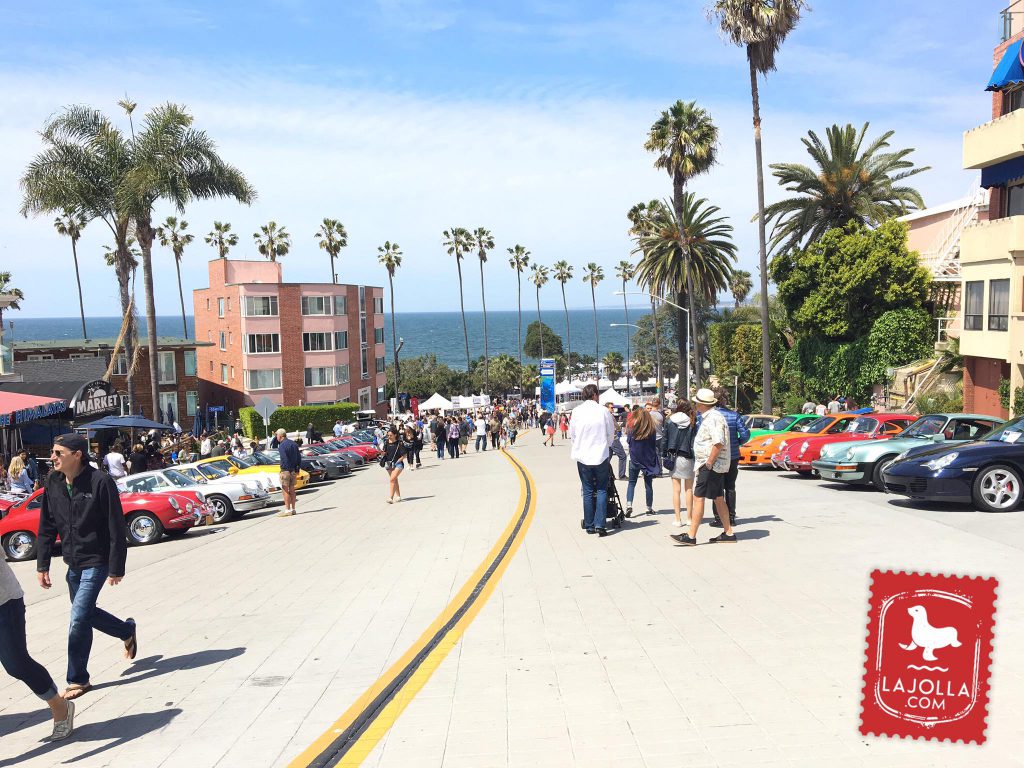 La Jolla is a hidden gem for shopping in San Diego. It's got everything – from cute, trendy boutiques to high-end fashion and even a few men's custom suit stores, there is no shortage of great ways to spend a day out on the town. So whether you need the latest Club De Nuit Intense fragrance, or the freshest pair of Gucci shoes, shopping in La Jolla will manifest everything you need. Downtown La Jolla Village has the best collection of stores, most of which are located along Girard Avenue and Prospect Street.
Girard Avenue in La Jolla: Main Street U.S.A.
Downtown La Jolla is also known as La Jolla Village, and one can spend a great deal of time on foot here, wandering from shop to shop. If you find you need a diversion from all that shopping, there are plenty of coffee shops, juice bars, and restaurants waiting to offer you a seat and refreshment. Some are at street level, and some, like Duke's and Trilogy Sanctuary, are on a rooftop with spectacular views.
The streets for shopping in La Jolla that everybody seems to know about are Prospect Street and Girard Avenue. These streets actually intersect, which is convenient. Strolling down Girard Ave is a little like a trip down memory lane–when towns all over America had a Main Street lined with shops and restaurants. But Girard Avenue is a little bit different; for one thing, it overlooks the beautiful Pacific Ocean, and for another, the climate is decidedly La Jolla. You're not likely to slip on snow or ice on the sidewalk in January, and even at its hottest, the weather is not unbearable. And if you walk all the way down to Girard where it meets Prospect, you can often find long stairways between buildings which will take you down to Coast Blvd. and the shorefront.
Iconic Shopping in La Jolla
Perhaps the Main Street aesthetic of downtown La Jolla is highlighted most perfectly by Warwick's, the oldest continuously operated family-owned independent bookstore in America. It's great to visit a brick-and-mortar bookstore, where the friendly staff can help you find just the right book, and where you can even pick up stationery if you feel like writing a letter. And the Warwick's window displays are nostalgic, too; somehow they can make you look forward to the winter holidays even in the middle of a perfect La Jolla springtime when all the flowers are in full bloom.
Another iconic place for shopping in La Jolla is Mitch's Surf Shop, a few blocks over on Pearl St. You may recognize the simple logo of Mitch's; like the logo, the shop is quiet and unassuming, but it's one of the most respected surf shops around. You could walk around in a Billabong, Rip Curl, or Salty Crew brand and not hear a single compliment all day, but if you're wearing a Mitch's hat, t-shirt, or hoodie, you can pretty much guarantee at least somebody will say something nice to you about it.
Art Galleries in Downtown La Jolla
One thing that may surprise visitors is the prominence of art galleries in La Jolla. It may surprise you because you go out for a walk down Prospect St. in La Jolla to shop for a souvenir and you end up negotiating the shipping of a giant art piece for your living room wall back home. At any given time, there are at least a dozen galleries in the village, all told. But don't just confine your art shopping in La Jolla to Prospect Street, although many galleries are there; make sure to duck down Ivanhoe Ave. Herschel Ave., and Girard Ave.
Beauty & Skincare Shopping in Downtown La Jolla
La Jolla is full of beautiful people who seem to care strongly about healthy lifestyle choices, good fashion, and beautiful skin. There are a handful of juice bars in La Jolla Village, along with plenty of restaurants that offer healthy options. For skincare, you might be able to find what you need, too. If you're traveling to La Jolla to visit, you might bring your collagen stem cell serum from home, but if you forget it or run out there's always Cos Bar, a beauty supply store on Girard.
But this doesn't even cover all of the skin care studios and clinics in the village, with services ranging from spa-like luxuries to dermatologists in La Jolla who provide anti-aging treatments.
Shopping in La Jolla: Unparalleled
Sometimes it's stressful to go shopping in San Diego. There's freeway traffic, cramped parking lots, the hassles of street parking, and so on. Perhaps that's part of why people love shopping in La Jolla Village so much. Sure, you may have to drive around for a little while to find your parking spot, but once you've found it, you can wander around and enjoy yourself. Happy shopping!