The 7 Best Dispensary Deals & Discounts in Utah in May 2023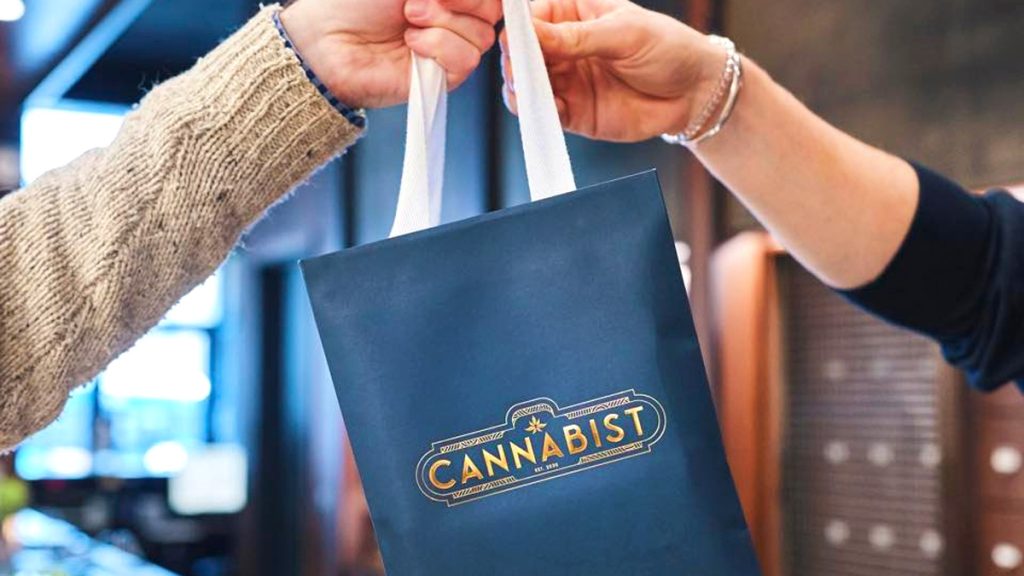 This post is part of our Best Dispensaries in Utah series, brought to you by Cannabist Utah.
Is weed legal in Utah? Not recreationally. But ever since the Utah Medical Cannabis Act was passed in 2018, patients have found relief through many new pharmacies and dispensaries that offer marijuana products to treat a variety of health problems.

The growth of the industry has made it possible to smoke, eat, and apply a diverse range of marijuana products to alleviate medical conditions. However, as more providers emerge, consumers are starting to look beyond the novelty of availability and more toward the affordability of medical cannabis and CBD in Utah.
Fortunately, many Utah dispensaries offer a variety of deals to help keep patients on their patient treatment plans without breaking their budgets. Whether you're just starting to explore how to get a medical card in Utah or are a seasoned cannabis user, here are some of the top providers in the Beehive State that offer amazing weed deals and dispensary discounts.
Where to Find Dispensary Deals in Utah
Searching "dispensary deals near me" can be frustrating for a number of reasons. Often, this search will usually just direct you toward top advertisers instead of local dispensaries and pharmacies. In addition, many providers may only make their best deals known to patients or those who inquire directly.
Rather than looking into all Utah dispensaries, you can skip the search process and refer to this list to find the best cannabis deals in Salt Lake City, near SLC airport, West Valley City, Springville, and beyond.
Cannabist in Springville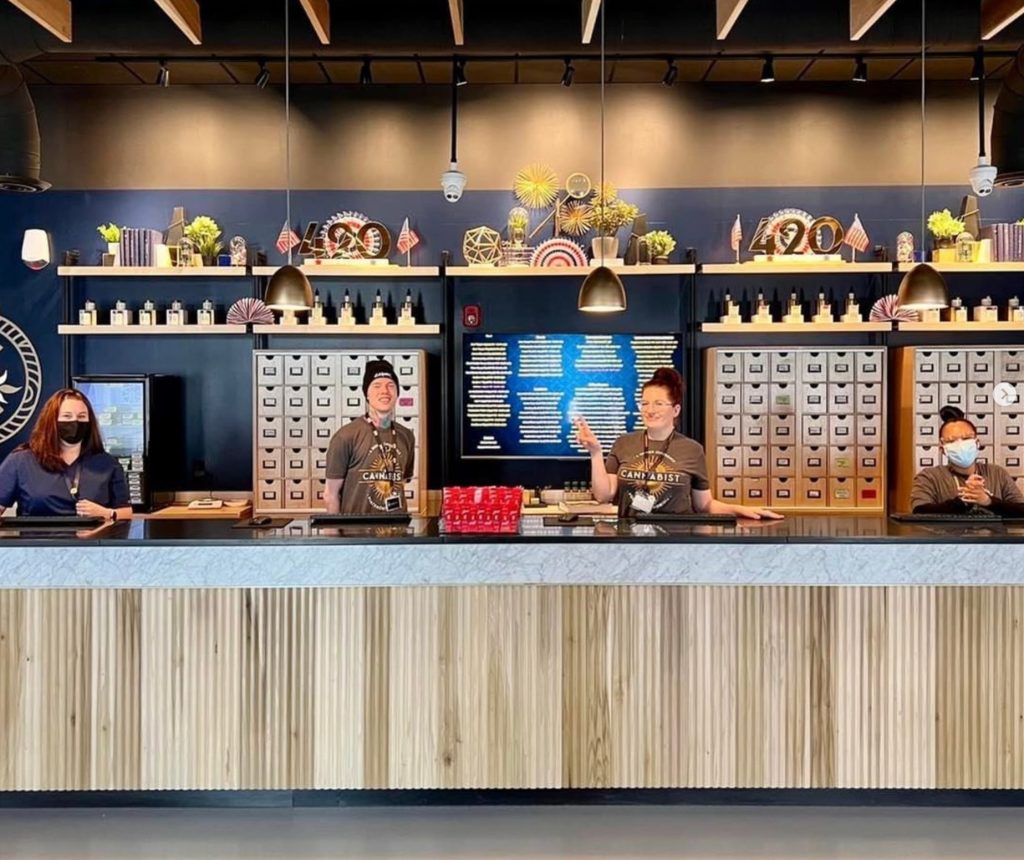 With locations throughout the country, Cannabist is recognized for providing premium cannabis products at competitive prices. Cannabist in Springville is no different, as they are stocked with a vast selection of flower, edibles, tablets, vape cartridges, extracts, and CDB products. They're also staffed by industry experts who will use their knowledge to help you find the best solutions for your concerns.
Although customers must still adhere to state limits, Cannabist in Springville has no limits on flower products. As a result, you can conveniently stock up on your preferred resources so that you don't have to go back and forth to keep up with your treatment needs.
Despite their top-tier selections, Cannabist in Springville aims to make their goods affordable for all.
For example, this dispensary is known to offer a variety of weekly deals on high-grade products, such as those produced by Utah-based True North Organics.
If you're a new patient, this provider also offers 20% off your first purchase. And if you're a regular customer, they will help you continue to save through their loyalty point program.
Beehive Farmacy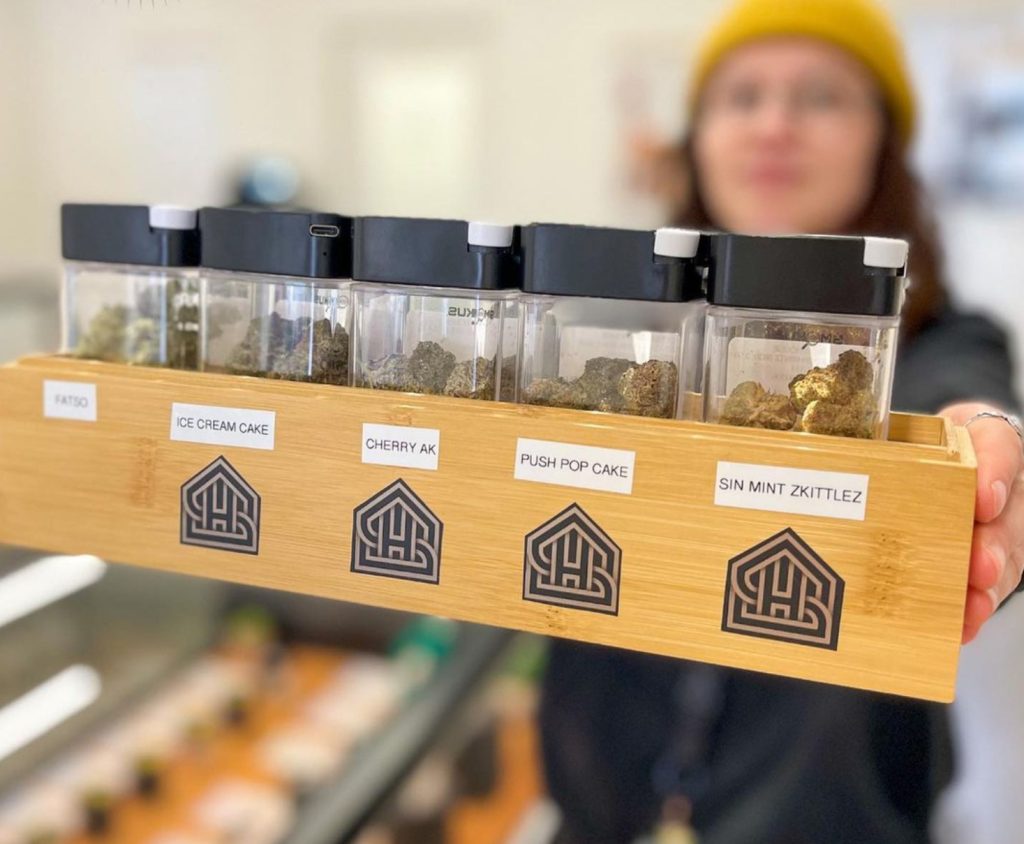 When you want a medical marijuana dispensary in Utah that takes pride in serving the local community, Beehive Farmacy is worth the look. With locations in Salt Lake City and Brigham City, this provider is a convenient option for residents. They also offer home delivery so you can still get your products when you're not feeling up to visiting the dispensary in person.
In addition to making customer service a priority, Beehive Farmacy always has attractive deals for patients. However, many of their promotions are "daily deals," so you'll want to check with the shop to know when to get specific marijuana on sale. For example, on "Terpene Tuesday" you can get 15% off Fruit of Life Concentrates, or on "Releaf Society Sunday" you can get 15% off on all vape cartridges from Releaf Society.
WholesomeCo Cannabis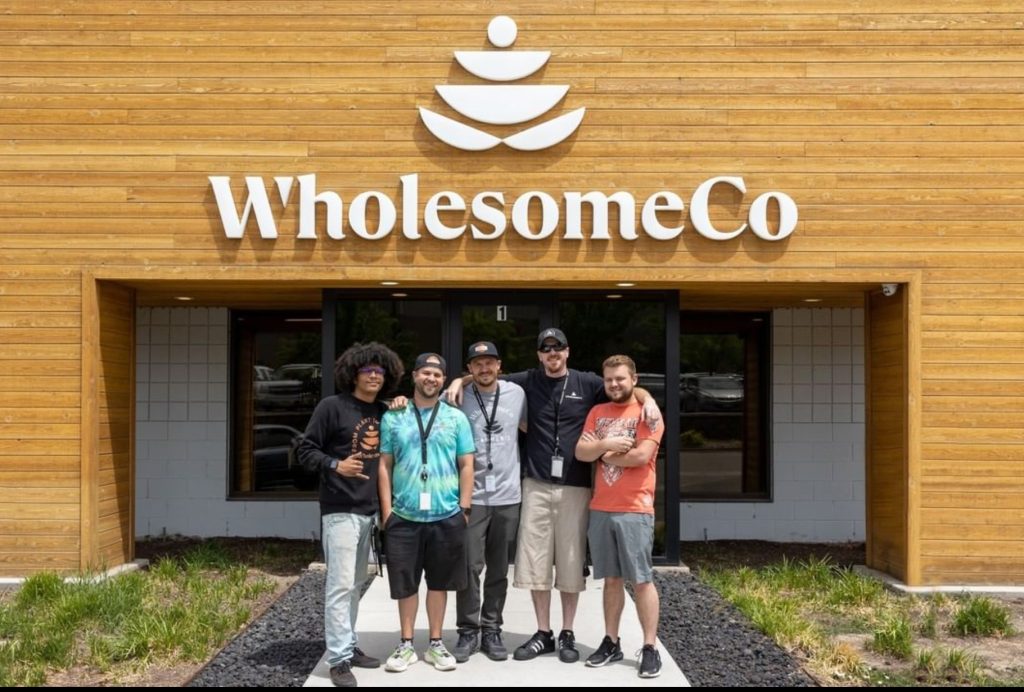 WholesomeCo Cannabis takes a modern approach to health and wellness, offering patients a catered experience for medical cannabis. In addition to providing carefully curated products, this dispensary helps new patients get their medical cards. They also provide education on consumption methods so you can pursue treatment with confidence.
While you can always shop the dispensary in person at their Bountiful location, WholesomeCo is also known for providing free, convenient, and on-time delivery throughout the entire state.
If you're wondering how you can save even more with this provider, check out the "specials" section of their online menu. Here you'll find a variety of discounted cannabis products with deals as high as 25% off.
Deseret Wellness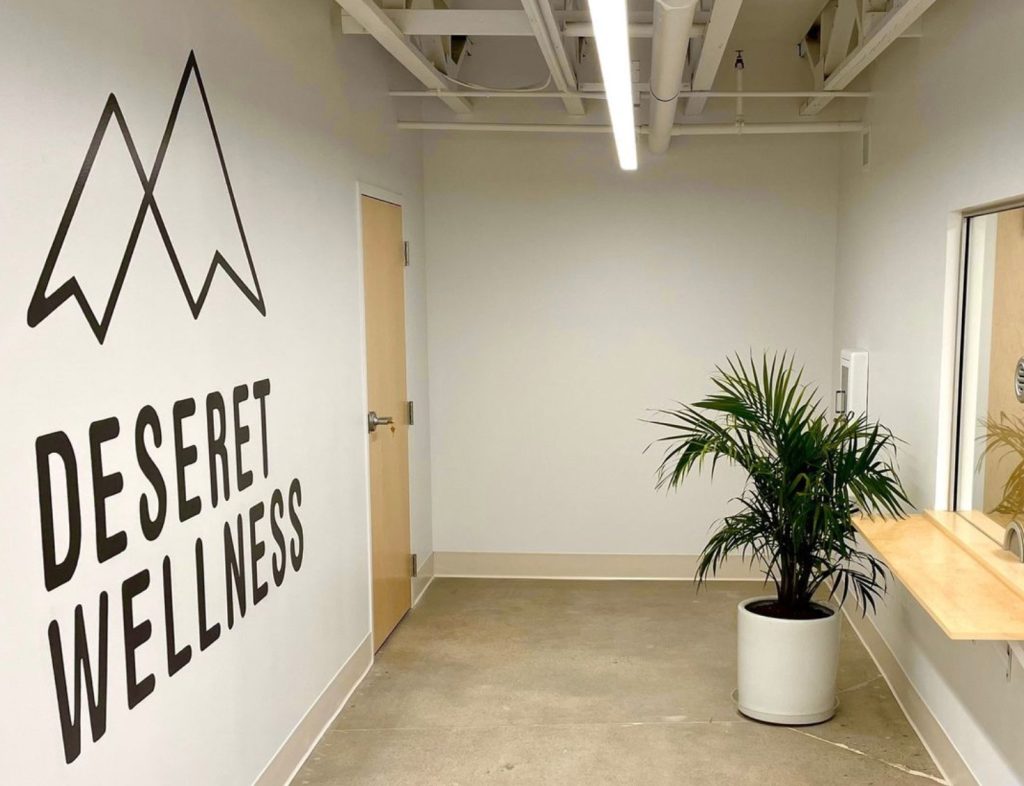 Although medical cannabis has only been legal in Utah for a few years, the Deseret Wellness teams are no strangers to the industry. Providing more than three decades of cannabis experience, this dispensary knows how to help patients optimize their treatment plans with product recommendations and consumption guidance. They also pride themselves on being ADA-compliant and providing comfortable seating for those who may be experiencing pain during their visit.
Compared to other providers, Deseret Wellness discounts only apply to a few select items. However, these deals are always changing, so it's best to check out the pharmacy's website for weekly promotions and ongoing inventory specials. Many of these discounts go as high as 25% off.
Pure Utah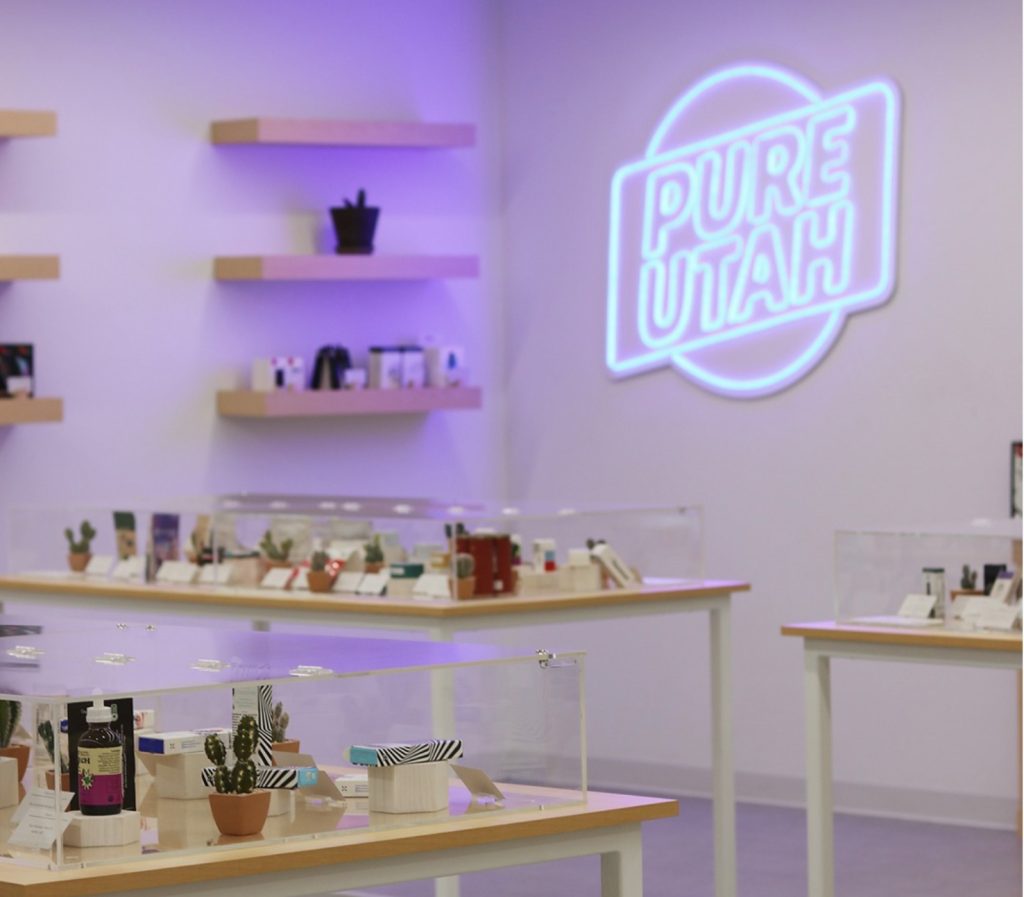 One look at Pure Utah's Instagram aesthetic shows that this Payson-based dispensary has a fresh take on medical cannabis use.
Beyond their stylish approach, this provider also is keen on helping patients explore the latest advances in treatment—such as microdosing. And If you're not sure where to get started, new patients can make a first-time consultation appointment with a Pure Utah pharmacist. The five-star ratings on Facebook and Google also celebrate Pure Utah's quality products and superior customer service. 
Pure Utah's promotional offers may not be as extensive as other local dispensaries but it's worth noting that they are always changing—allowing you to explore a variety of products at a lower price. In their daily deals, you can expect to find flower and edible products up to 25% off.
Curaleaf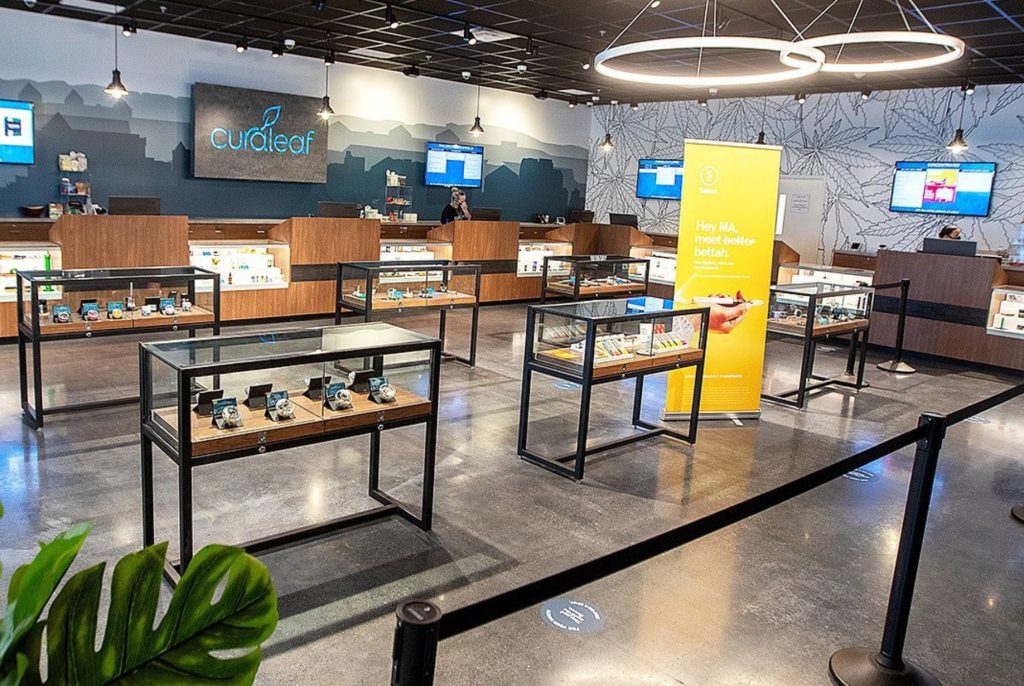 With locations in most states where cannabis is legal, Curaleaf brings reliability and quality inventory to patients—including those purchasing from their Lehi, Utah location. Stocked with top-selling products, you can always find effective flower, edibles, extracts, tinctures, and more from this dispensary.
Even better, Curaleaf offers a variety of cannabis deals to help you save. Like many other pharmacies, this shop discounts many top-tier products from the Curaleaf brand and other producers.
However, they also have unique dispensary discounts—such as their "Buy More, Save More" offering. No matter what brands you buy, this promotion will give you a discount based on how much you purchase. For example, a $200 purchase could earn you 10% off, while a $1000 purchase would reward you 30% off.
Zion Medicinal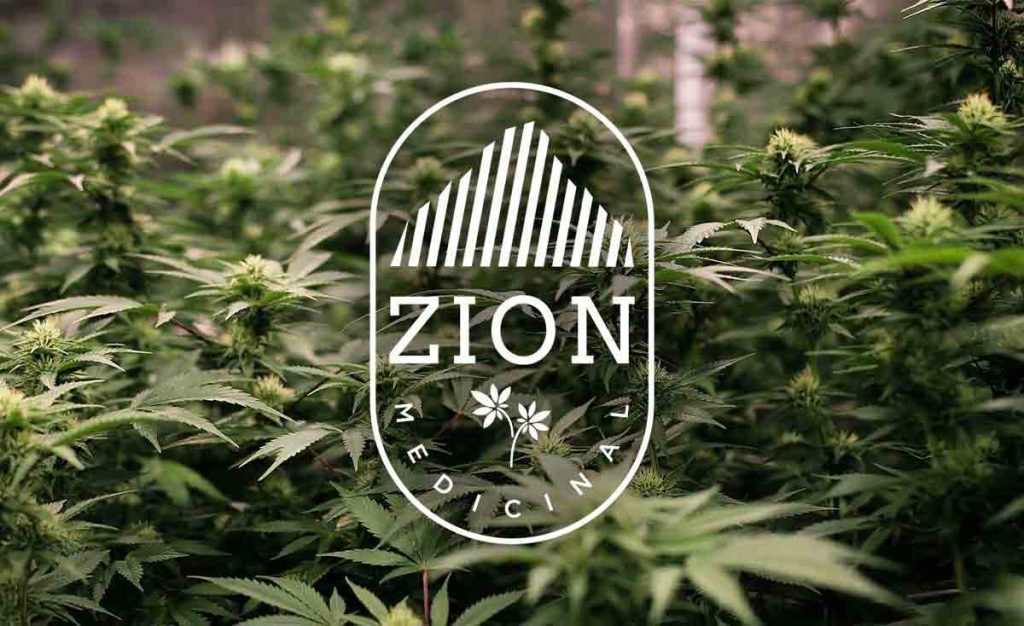 Located in Cedar City, Zion Medicinal is a convenient resource for new and experienced cannabis patients in Iron County. If you're a first-time customer, this pharmacy will provide you with a free consultation to help you get the most out of your selection. They also offer online ordering so you can avoid long wait times as a walk-in customer.
While the shop boasts numerous positive reviews on Google, some customers note that their products can be expensive. Fortunately, Zion Medicinal offers many weed deals that come with competitively-high discounts. For instance, some edible and flower discounts reach up to 40% off.
The Last Word on Dispensary Deals in Utah
Whether you're looking for up-to-date information on medicinal marijuana treatments or simply want enticing discounts on cannabis, these Utah dispensaries have it all. Before you find out what any of these dispensaries have to offer, always be sure to check out their menus as their inventories—and weed deals—are often changing.
And remember, medical dispensaries aren't the same as recreational providers found in other states. To make sure you have an easy breezy visit, take time to review Utah's medical marijuana card requirements and be prepared to consult with an on-site pharmacist at the dispensary of your choosing.