Itinerary for a Perfect Day at La Jolla Cove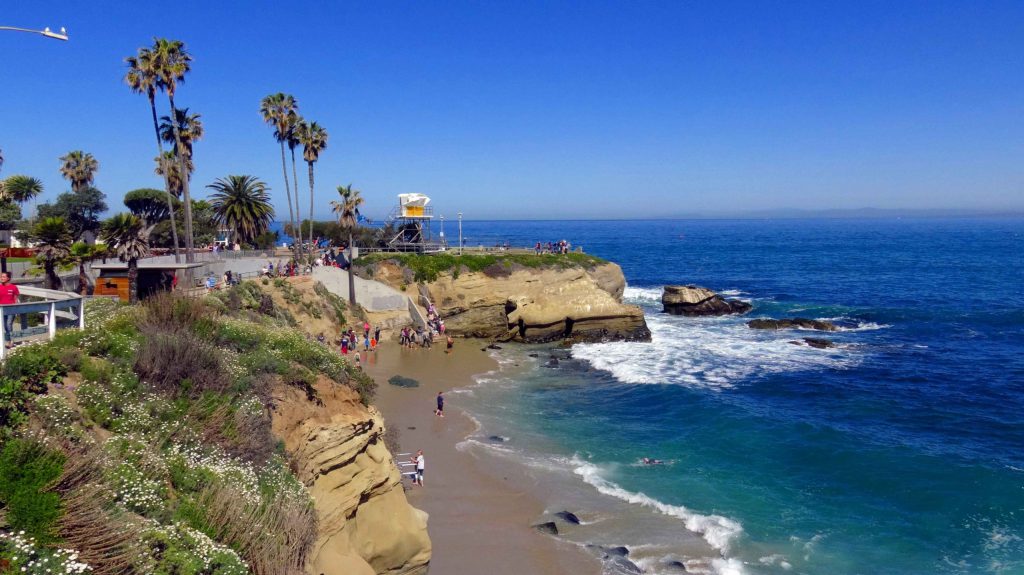 La Jolla, California is famous for its mouthwatering brunches, gorgeous views, the Birch Aquarium, and, of course, its beautiful beaches. And one of the most recognizable is definitely La Jolla Cove! It's beautiful, safe for children, great for snorkeling, and one of the few places you can truly see the local sea lions in action. Instead of coming for just an hour or two, why not make a day out of it? We've put together an itinerary for a fun, carefree way to do just that.
Enjoy a delicious breakfast — with a view.
To fuel up for an exciting day, we recommend grabbing a great meal and cup of coffee at Harry's Coffee Shop. This is a beloved local gem that's been a family-owned business for more than fifty years, since its founding in 1960. Soak in the friendly, local atmosphere as you tuck into waffles (our favorite), eggs, or fluffy French Toast. You can even grab a cheeseburger, if that's what you crave at 7am; they're served all day!
Head to La Jolla Cove to watch the sea lions.
Seals and sea lions are highly intelligent animals that are naturally curious and playful. From the sidewalk above the cliffs at La Jolla Cove, you have a great vantage point of the sunbathing seals and sea lions. If you want a bit more up-close-and-personal view, head down onto the sandy beach via the staircase to the left.
The seals and sea lions are a protected species, and it is important to observe them from a safe distance to avoid disturbing them.
One of the best places to watch them is from the overlook at the Children's Pool, a small beach that was originally built as a protected swimming area for children. Today, the beach is primarily used by seals and sea lions, who can often be seen sunbathing and swimming in the clear waters.
Watching the seals and sea lions in La Jolla Cove is a peaceful and relaxing activity that can be enjoyed by visitors of all ages. It's a unique opportunity to observe these majestic creatures in their natural habitat and to gain a deeper appreciation for the beauty of the ocean and its inhabitants.
While you're there, look for a series of small sea caves, which make for great photo ops!
Take a La Jolla kayak tour.
The Cove is a picturesque destination with abundant natural beauty that makes it one of the most sought-after kayaking destinations in Southern California. Kayaking is an exciting and refreshing way to explore the coastal marine life, including seals, sea lions, and dolphins. You can also admire the stunning rock formations, steep cliffs, and rugged coastline that make up the La Jolla shoreline.
Kayaking tours in La Jolla are usually guided, and experienced guides can take you to some of the most iconic spots, such as the Seven Sea Caves, where you can paddle through a series of caverns carved out by the sea. You can also visit the La Jolla Underwater Park, where you can see a variety of colorful fish and marine animals in their natural habitat.
If you are an experienced kayaker, you can explore the ocean on your own or rent a kayak for the day. It's a great way to get some exercise while experiencing the beauty of the ocean. The La Jolla coastline has calm waters that are perfect for this activity, even for beginners. With a little practice and guidance, you'll soon be paddling like a pro.
Whether you're a nature lover, and adventure seeker, or you just want to have the best possible day at the Cove, book your La Jolla kayak tour today!
Take in the view from Ellen Browning Scripps Park.
Head up the steps and onto the green of one of La Jolla's best parks, the Ellen Browning Scripps Park. It's a lovely place to play frisbee, fly a kite, and shake the sand from your toes; or just to throw down a blanket and check out the gorgeous panoramas (including the seals and sea lions down below).
From here, it's an easy stroll to your next destinations within the downtown Village!
Take a break for lunch.
Downtown La Jolla Village offers some great restaurant options. Take in your midday meal at a casual spot like El Pescador Fish Market or The Cottage (beloved by locals for their fabulous brunch and lunch options), or head to an upscale venue with a patio for people-watching like NINE-TEN Restaurant inside the Grande Colonial Hotel.
Take a stroll along the Historic Coast Walk.
In our opinion, no visit to La Jolla is complete without a stroll along the beautiful Historic Coast Walk Trail! The trail begins at The Cave Store (where you can venture down to Sunny Jim Cave before you walk), and takes you along the bluffs over to La Jolla Shores.
While you're at The Shores, you can rent equipment from a local spot and go kayaking, standup paddle boarding, or snorkeling.
Enjoy Happy Hour by the sea.
Coming back after your exhilarating stroll, a refreshing drink may sound like the very best thing! There are some amazing happy hours to choose from in La Jolla; whether you're in the mood for drinks with a view (we love Catania) or you want something a little cozier and more quiet.
Locals' tip: For something a bit more tucked-away, try the We Olive & Wine Bar! They have a terrific patio in back with an ocean view; it's rarely crowded, and makes for a relaxing spot to enjoy a glass of wine while you watch the sun set.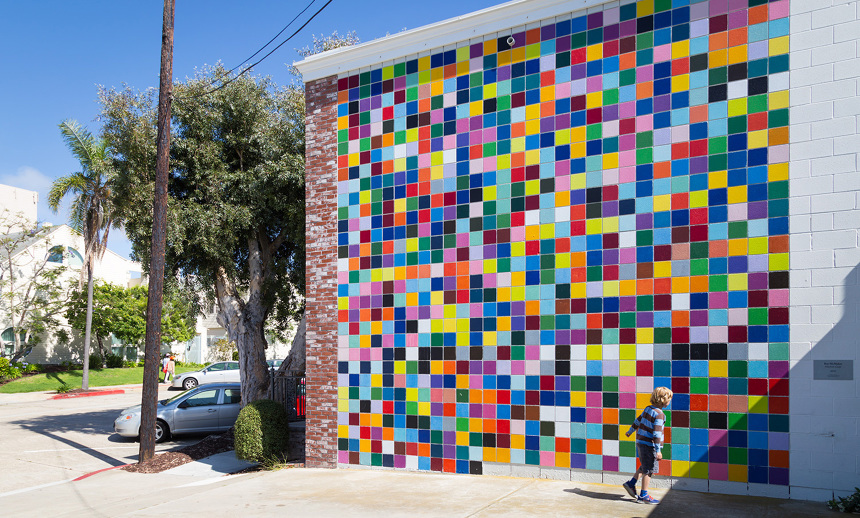 Stroll the art galleries or tour the eclectic Murals of La Jolla.
After sipping a glass of wine or a martini, enjoy the downtown Village art scene as the sun goes down. La Jolla is an art lover's paradise! Walk the numerous art galleries along Girard Avenue or Prospect Street, or take a walk and discover all the hidden murals throughout La Jolla. There are now about two dozen of them scattered throughout the Village; many of which are tucked away in small corners and on the sides of buildings. On certain days of the month, The Athenaeum Music & Arts Library offers free guided tours — be sure to check it out!
If you're looking for more public outdoor art, check out The Stuart Collection at MCSASD La Jolla. Although the museum is temporarily closed for a new exhibit installation, the gardens are open and free to the public — and make for a great sunset-watching spot!
Grab some dinner.
The beauty of dining here is the variety! To dine with a view, check out Duke's La Jolla and George's at the Cove. Both of them are waterfront and have gorgeous views of the coast! Mix things up with a dinner from Spice & Rice Thai kitchen, known for their delicious Thai entrees or enjoy a fine Italian meal at Piazza 1909.
Check out our complete Restaurant Guide for more ideas!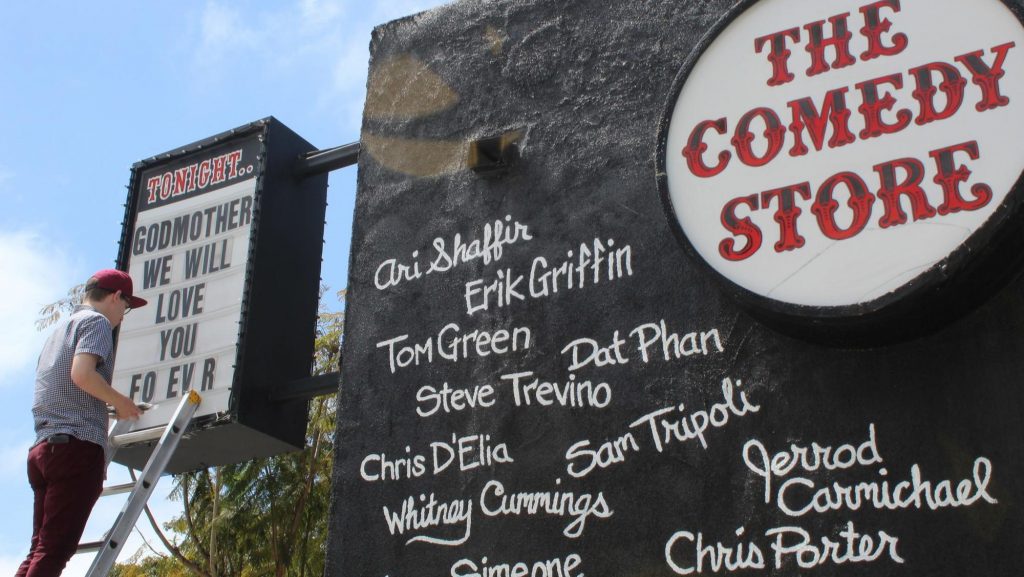 End the day with some comedy.
The Comedy Store, which has been hosting well-known comedians since its opening in 1977, is a great place to sit, relax and let yourself be entertained after a long day. We recommend checking it out and booking tickets ahead of time. It's a wonderful way to end a great day, and some pretty famous comedians have come through here over the years — including Jim Carey, Bill Hicks, Whitney Cummings, and countless others.
Spend the night in a luxurious hotel.
If you're staying the night, top off the perfect day in La Jolla by staying at one of several five-star hotels (we love La Valencia and the Grande Colonial), or check out one of the cozier and more quaint B&B's (The Bed & Breakfast Inn at La Jolla, Redwood Hollow Cottages, and Scripps Inn are our favorites).