Top Places to Drive Your Jeep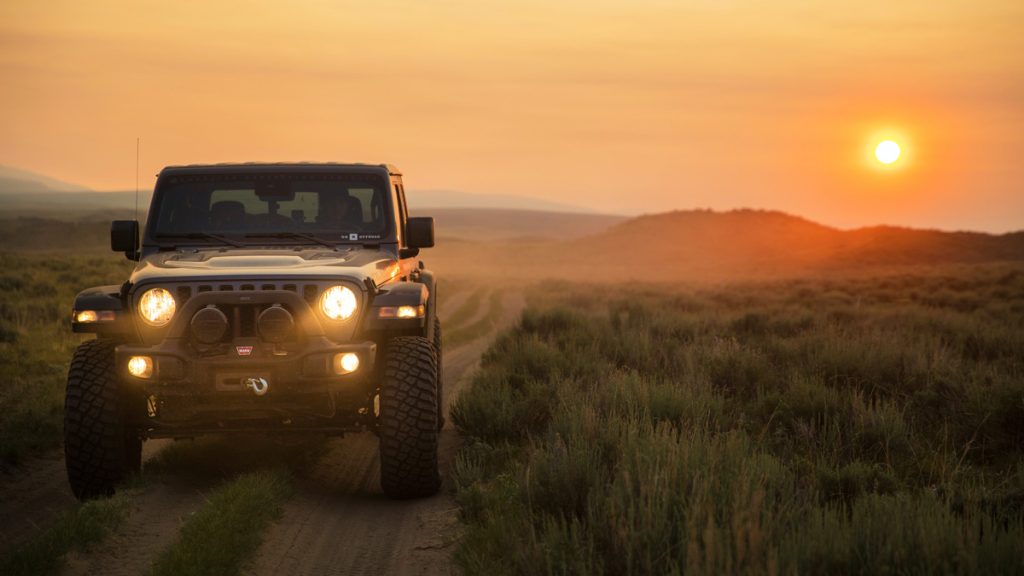 Jeeps aren't just vehicles. Jeeps create a lifestyle, a way of life. Jeep enthusiasts live to go off-road. And, if you're a Jeep owner, you're probably craving to drive in some really cool places. That's why we've teamed up to provide you with some of the most killer places to drive your Jeep in California and other locations in the nation.
What to Expect When Off-Roading With Your Jeep
Jeep drivers love and want scenic, adventurous drives. Anything from steep, rocky climbs to sandy beach excursions are prime spots for a little Jeep fun. Fortunately, there are epic Jeep trails located around the continental United States.
Each Jeep destination offers something a little different to those visiting. Maybe you're in the mood for a coastal view or a mountainous challenge. Or perhaps you crave a specific regional experience. Whatever your need, you are bound to find it all in some of the top Jeep destinations.
Exposing a vehicle to such intense, off-road experiences can lead to some scrapes, bumps, and even trouble shifting gears. Bear in mind that insurance is even more vital for Jeep enthusiasts than the conventional driver and consider the overall cost of insuring a Jeep. Insurance for these vehicles doesn't have to be wildly expensive. For instance, the 2005 Jeep Wrangler insurance cost is a good litmus test for other years and average insurance cost.
Top Jeep Destinations
Travel trends are ever-changing. Where and when people want to travel is a very fluid situation that is constantly evolving. While many prefer urban environments, others want to avoid potentially dangerous cities for the more nature-filled outdoors. For Jeep drivers, however, there are more consistent hot spots that many drivers frequent.
The choice of where to go really comes down to adventure type and landscape. For example, some areas are rockier and therefore better suited for rock crawling. Other areas are steady, clean climbs that focus on the vast views of nature. It all depends on what kind of challenge you're looking for.
California
The state of California is breathtaking. There are areas of urban flourishing and areas of expansive wilderness and nature. In fact, there are large portions of the state set aside for national parks. With so many to choose from, it's hard to choose the best national parks in California.
Pinyon Mountain Trail
Pinyon is mixed into those national parks is a well-known but incredibly challenging Jeep trail. The Pinyon Mountain Trail can be found in the Anza Borrego Desert State Park in Southern California. It is known for its heart-stopping obstacles like Heart Attack Hill and the Squeeze.
Grab a few Jeep-driver friends and venture through these tight spaces. The extra friends will be helpful if your Jeep isn't quite slim enough to make the big squeeze. Remember that it's always safer to travel with others especially if you're a woman. If you are traveling alone, make sure you prepare for eventualities like getting stuck or bad weather.
Valley of the Moons
If rock crawling is more your thing, then consider making a trip to Jacumba, California. This area is home to a place called Valley of the Moons. It's a rocky, dry, and dusty desert area that is perfect for getting over large boulders.
Admittedly this area of the state is not the most scenic. Nonetheless, the name Valley of the Moons is aptly given because it's mostly bare, like the surface of a moon. If you want surreal scenery and an eerie off-road experience, this is one of the more exotic places to drive your Jeep
Rubicon Trail
Georgetown, California is another frequented Jeep destination. Georgetown brings Jeeps one of the toughest trails in the country. The Rubicon Trail is a true test of a Jeep and its driver's off-road capabilities.
The Rubicon Trail isn't just tough, it's also impressively long. The grueling 22-mile trail is full of steep climbs, rocky descents, and amazing rock formations. Attempting and completing this trail is a bucket-list-caliber adventure.
The South
The southern portion of the U.S. is littered with Jeep trails. In fact, most of these areas feature similar terrains and activities, but it doesn't keep true Jeep enthusiasts from attempting every one of the trails available.
El Camino del Diablo
The El Camino del Diablo may well be the longest Jeep run in the States. The long, hot, and dusty journey is over 250 miles through Arizona. This trail is more of a marathon and features few obstacles. The true challenge is simply making the trip from start to finish.
White Rim Trail
The White Rim Trail can be found near Moab, Utah. Moab itself is often considered the mecca for Jeep drivers and enthusiasts. It is home to dozens of trails, all with varying lengths, conditions, and challenges.
Furthermore, the White Rim Trail sits just outside the city of Moab, but it stacks up with those trails. Additionally, this rim trail is known for steep drop-offs and white-knuckle corners. The White Rim Trail is a very remote area, so be prepared for camping and self-rescue because it'll take some time for reinforcements to arrive. To be sure, this hot spot is definitely worth taking a road trip to Utah for.
Horse Hole Mud Bog
On the other side of the country is the Horse Hole Mud Bog. The name itself describes the terrain of this Jeep trail. This central Florida trail is one of the top go-to places to drive your Jeep in terms of the ultimate mudding experience.
The Mud Bog can be deceiving. It's a flat area of, well, just mud. Therefore, those who jump on this muddy adventure soon find out just how difficult it can be to navigate this kind of terrain. It's definitely a different kind of off-roading experience.
Colorado
Colorado is a big draw for people looking for beautiful views and mountain air. However, the state also draws a lot of Jeep drivers. Here are a handful of great trail options just waiting for you to tackle.
Alpine Loop Trail
The Alpine Loop Trail is classic Colorado. The trail is in the San Juan National Forest and features amazing natural features, waterfalls, and snow-capped mountains. The trail itself is a great choice for any level Jeep driver. It features difficulties that range from beginner to truly taxing.
Imogene Pass
The Imogene Pass is a piece of American history that is now a true Jeep trail adventure. It sits at 13,000 feet and winds in and out of mountainous passes. The Imogene Pass was once part of the mining operation in the area, but now it's all for play for you and your Jeep excursions.
The weather can be a big factor on this trail. As such, be prepared for all conditions that may come your way. Nevertheless, this trail is certain to provide you with amazing views.
The North
The northern part of the country isn't without trails. Jeep enthusiasts can find adventure and challenges in the northern parts of the U.S. as well.
Rausch Creek Off-Road Park
Rausch Creek, located in Pine Grove, Pennsylvania, offers a different driving experience and it's definitely one of the top-notch places to drive your Jeep. It's not simply one trail or even a large network of trails. The park is 3,000 acres of land filled with everything from easy forest rails to extreme rock crawling.
There are a couple of different requirements for this adventure. The park has a two-car minimum. Therefore, the buddy system is in full effect here. It's also a good idea to call in advance and reserve a spot.
Silver Lake Sand Dunes
The final Jeep trail is in Mears, Michigan. This Jeep adventure isn't the traditional rocky or desert Jeep experience. Instead, it's a test of your driving ability on ever-changing sand dunes. It's such an experience that once a year, hundreds of Jeeps descend to tackle the terrain.
Don't Forget the Insurance
Jeep Wranglers are a one-of-a-kind vehicle. They are categorized as sport-utility vehicles, but everyone knows they are so much more than your average SUV. As a result, it's one of the only vehicles you can take across the country to top places to drive your Jeep and push it to the limits in so many different terrains and weather conditions.
So the question is, how does this affect insurance coverage? The truth is, there are a number of different variables that factor into the insurance equation. These factors are the same for all vehicle types, but Jeep can carry high-risk insurance coverage.
If all of this seems overwhelming or too expensive, there are ways to save a few dollars. These savings can roll back into your next off-roading adventure. Don't let it keep you off those trails.
About the author: Laura Gunn writes and researches for the car insurance comparison site, QuoteInspector.com. Laura is a Jeep lover who owns an electric lime green, two-door Wrangler.