How to Spend a Weekend in La Jolla When it's Not Exactly Beach Weather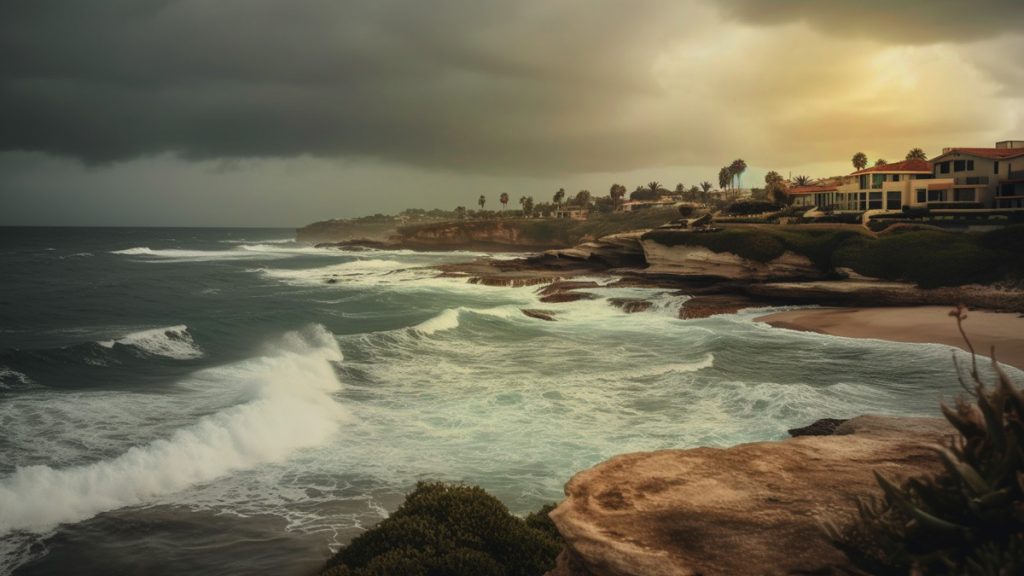 This essay is part of "Discovering California," a series of content about must-visit locations and businesses in California.
For well over 1.5 years, I'd been patiently waiting to show my fiance (who's from Louisiana and grew up in Gulf Shores, Alabama) everything La Jolla has to offer.
Living in the Phoenix area, La Jolla has long been my go-to escape for beach weekends. While many Arizonans favor Mission Beach and Coronado, La Jolla's scenery, laid-back local vibe, and Mediterranean charms captured my heart years ago.
The opportunity finally presented itself in late March. I planned the perfect long weekend, and we made the scenic six-hour drive early on a Saturday morning.
Our Plans vs. Mother Nature's
From the time we arrived Saturday to the time we headed home Monday afternoon, we didn't see the sun once. The ocean didn't sparkle the brilliant deep turquoise blue I had promised and it was far from beach weather, but we still had a fantastic weekend. In fact, I think it actually turned out even better than I could have hoped for, because hardly anyone was around!
Here are some of the highlights. As a bonus, nearly everything we did was totally FREE!
The Perfect All-Weather La Jolla Weekend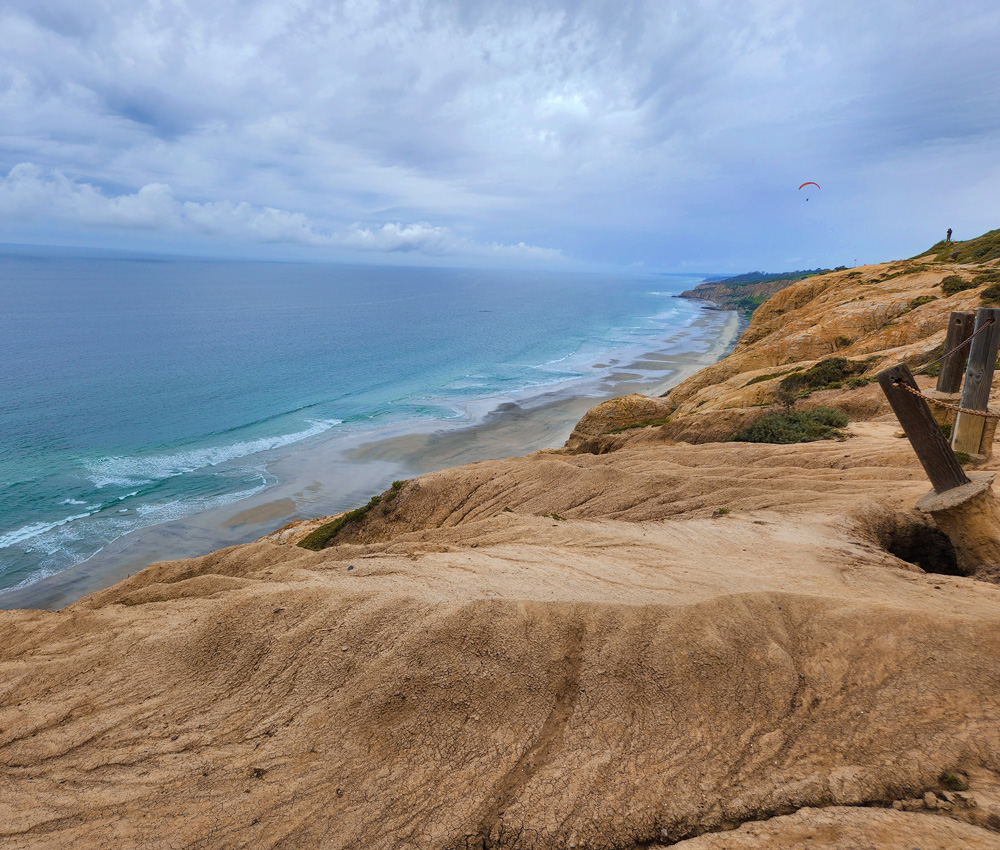 Torrey Pines Gliderport
One of our first destinations was the Torrey Pines Gliderport. I had actually planned this for later in the weekend, but I knew it would be the perfect time for it when I saw the gloomy sky and felt the wind.
We nailed the timing, as dozens of paragliders began launching their colorful sails within minutes of our arrival. On this visit, we packed a picnic lunch, but the Cliff Hanger Cafe (2800 Torrey Pines Scenic Dr.) also serves great food, and it's open daily. I'm convinced there's no better lunch view in San Diego County! On weekends throughout the spring and summer, there's usually also live music here.
There's also a mini hiking trail that leads to a small observation deck. From here, you have spectacular views of La Jolla to your left and North County beaches up the coast to your right. A bit further down, there's also an actual hiking trail down to Black's Beach. The trail is steep, but it leads to a secluded beach known for its excellent surfing. Beware, though — Black's is clothing-optional.
Go Tidepooling
One of my absolute favorite things to do when I visit La Jolla is go tidepooling. Not only is it a totally free and engaging activity, but it's never the same experience twice!
You can find several awesome tide pool locations throughout La Jolla, as well as in neighboring communities. On this trip, we hit La Jolla Cove (1100 Coast Blvd.) and Solana Beach, mostly because we were heading up the coast. Solana Beach is also one of the bigger tidepool areas in the entire county.
I've introduced several people to tidepooling over the years, and everyone loves it. It's great for all ages, especially kids. Although my fiance grew up at the beach, Gulf beaches are totally different — they're sandy, not at all rocky — so he had never experienced anything like it. I'm pretty sure he enjoyed it more than most of the kids there!
Keep in mind that you need low tide for tidepooling. Check local tide charts here, and aim to arrive about one hour before low tide.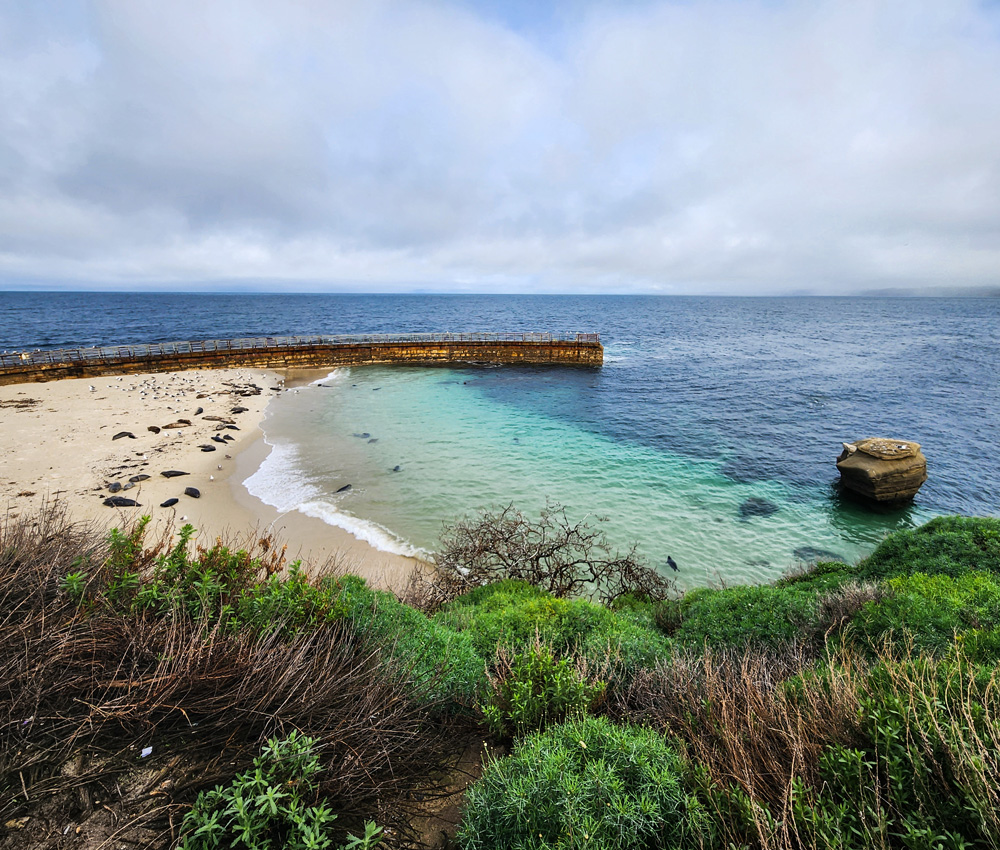 Watch the Sea Lions and Seals
A must in La Jolla is visiting the resident seals and sea lions. Luckily, they're pretty reliably in the same handful of spots, unless there's a bad storm or crazy surf.
Two of the best viewing spots are Seal Rock and Children's Pool, and conveniently, they're within easy walking distance of each other along Coast Boulevard. You'll see (and hear!) rowdy sea lions playing on the rocks and swimming, and in the winter and spring, seals have their adorable pups on the beach at Children's Pool.
Note that on weekends, parking along Coast Boulevard can be difficult. Prepare to make at least a few laps!
Get Some Retail Therapy
La Jolla has fantastic shopping. Whether you want to pick up a few new things or you just do some window-shopping, this is a perfect destination for it.
Prospect Street, right near some of the city's best seal viewing spots, is often referred to as the "Rodeo Drive of San Diego," and neighboring Ivanhoe Avenue is the go-to for independent, locally-owned boutiques.
One of my personal favorite shops on Ivanhoe is Hi Sweetheart (7920 Ivanhoe Ave), a shop that has a little of everything, for every imaginable occasion. Stop in here for great gifts, cute home decor, or when you need a mood booster!
On this visit to Hi Sweetheart, I was stopped in my tracks by a delightful smell. There are candles and all sorts of other lovely-smelling things in the shop, but this stood out. I followed my nose (literally!) and realized I was smelling a man, not a product. I asked what it was and he told me it was Christian Dior Sauvage cologne. It was so good that it's worth tracking down!
Road-trip to Oceanside
Although it's not technically in La Jolla, another thing we did was headed up the coast to Oceanside. The pier and harbor are great for walking around and people watching (you may also spot more seals!), and if you're visiting on a Thursday, be sure to hit the Sunset Farmers' Market downtown (401 Pier View Way).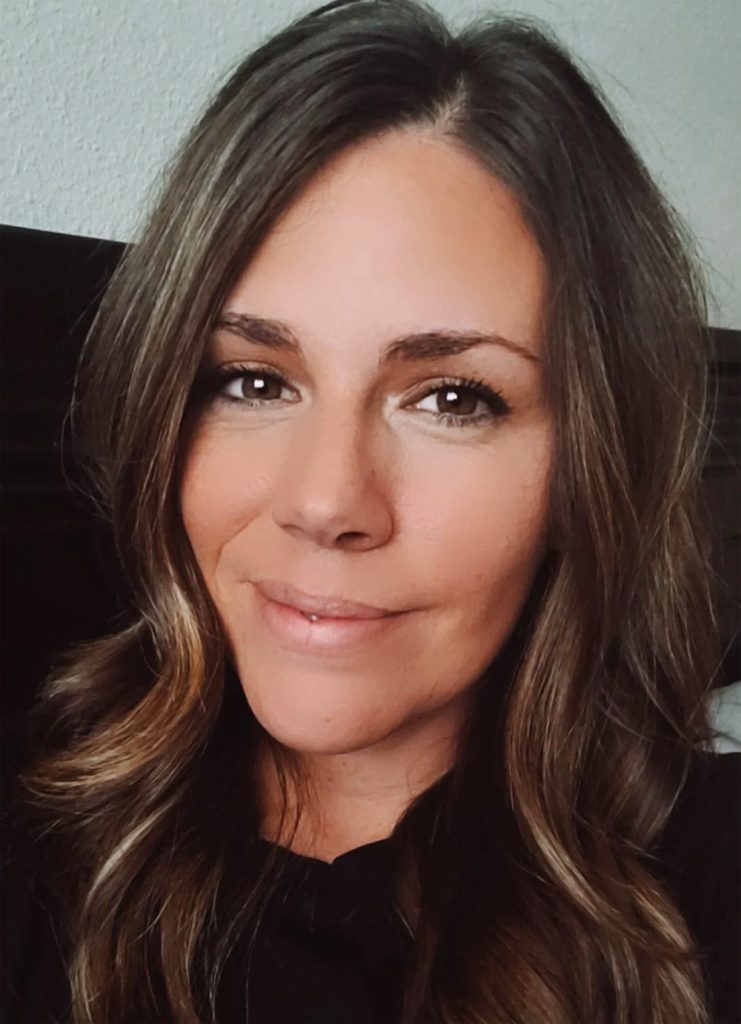 About the author: Taryn is an Arizona-based travel writer and the face behind the Chasing Trail blog. She spends her free time exploring national parks, hiking, kayaking, road-tripping, discovering new favorite beers at local breweries, and chasing music festivals.