Celebrate Cinco de Mayo & Mom at the May 2023 First Friday Art Walk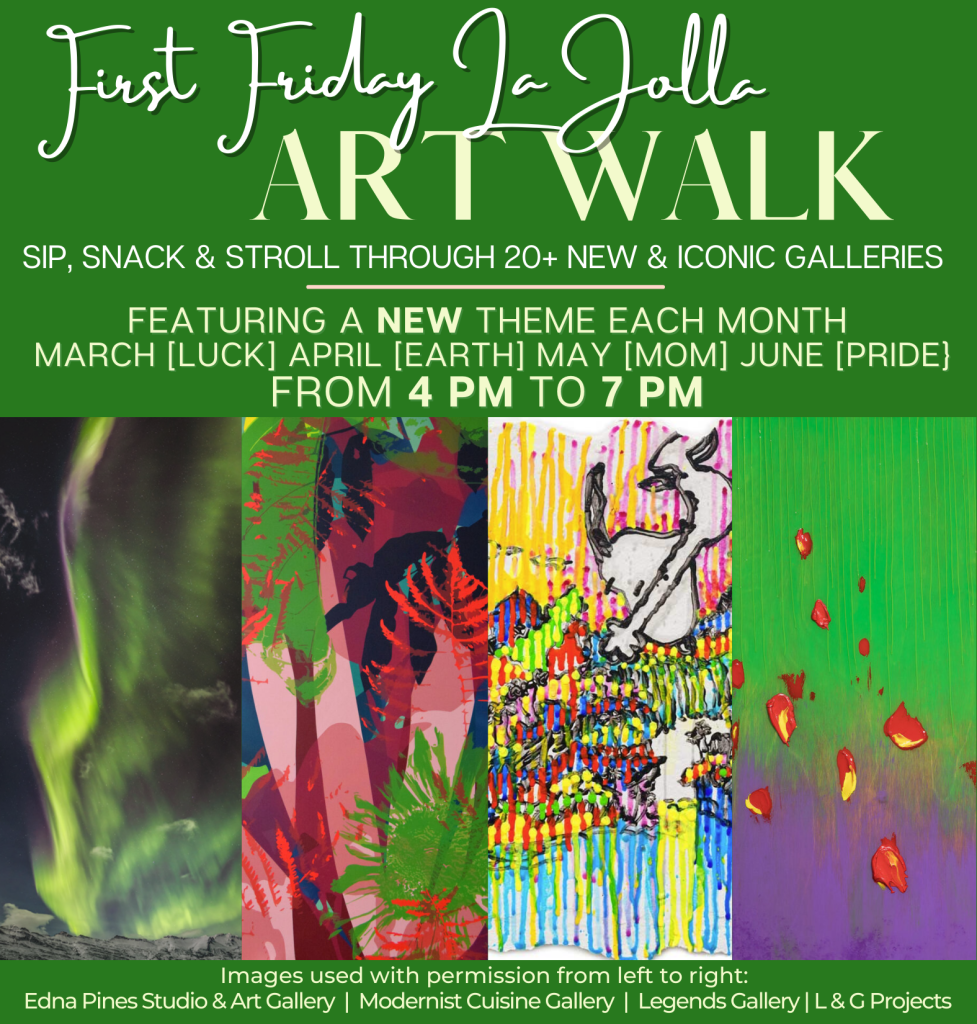 If you're looking for a fun and casual event for Cinco de Mayo this year, then check out the May First Friday Art Walk in La Jolla.
Each month, the First Friday Art Walk in downtown La Jolla draws lovers of art and culture from across San Diego. There's always a monthly theme for the event, and in May, that theme is "Mom."
In other words, this First Friday Art Walk will be a prime opportunity to bring your mom along for a casual stroll through some of the most stunning art galleries in La Jolla.
During the art walk, participating galleries will showcase various works of art, from paintings to photography. There will also be light refreshments served, as well as live entertainment at some galleries.
Some of the participating galleries in the mom-themed May First Friday Art Walk will include:
Art in Framing
BFree Studio
Contemporary Fine Arts Gallery
Edna Pines Studio
Klara Chavarria Art Gallery
Krista Schumacher Art Gallery
L&G Projects
Legends Gallery
Lik Fine Art
Mangelsen Images of Nature
Martin Lawrenece Galleries
Modernist Cuisine
Michael Seewald Gallery
National Gallery of Fine Art
The Shop La Jolla
Siler Fine Art Gallery
Simic Galleries
Sotheby's Int'l Real Estate
Thumbprint Gallery
Yiddishland California
The First Friday Art Walk in May 2023 is scheduled from 4 p.m. to 7 p.m. on Friday, May 5. Although the event is free, the coordinators ask that you register ahead of time — and reserve some free parking.
After your casual art stroll, you can also take mom to one of the best spots for Mother's Day Brunch in La Jolla in 2023. Alternatively, here are some of the best family-friendly Mother's Day weekend activities in San Diego.