La Jolla Shores Featured in Documentary Series Episode About Adaptive Surf Nonprofit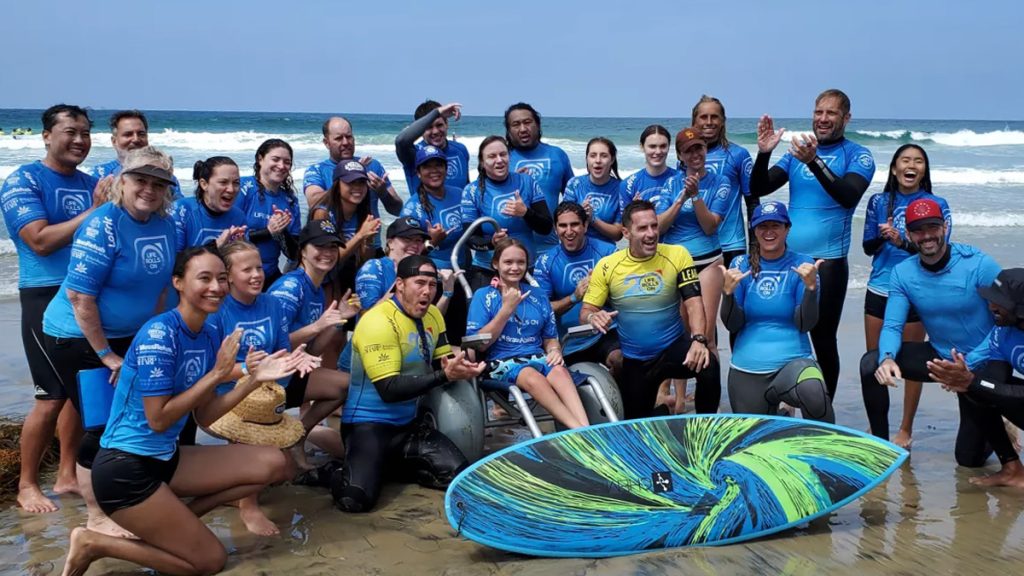 Documentary series "Making Good" was recently on scene at La Jolla Shores to film an episode focused on an adaptive surf nonprofit.
The "Making Good" crew filmed the documentary episode, which highlighted Los Angeles-based nonprofit Life Rolls On, on Sept. 17. The episode is set to debut in January on BYUtv, the La Jolla Light reported.
Life Rolls On is an organization that works to improve the quality of life of people living with disabilities through adaptive surfing and skating.
Actor and musician Kirby Heyborne serves as the host of "Making Good." The format involves Heyborne spending a few days with nonprofits across the U.S. to understand what they do and how to support their missions.
"One of the things I love about 'Making Good' over any other documentary series is it is genuine," Heyborne told the La Jolla Light. "We see all aspects of the organization; it isn't just stopping by for one day and seeing what happens. I get dirty, I get hurt, but I have a fun time and meet some of the most wonderful people."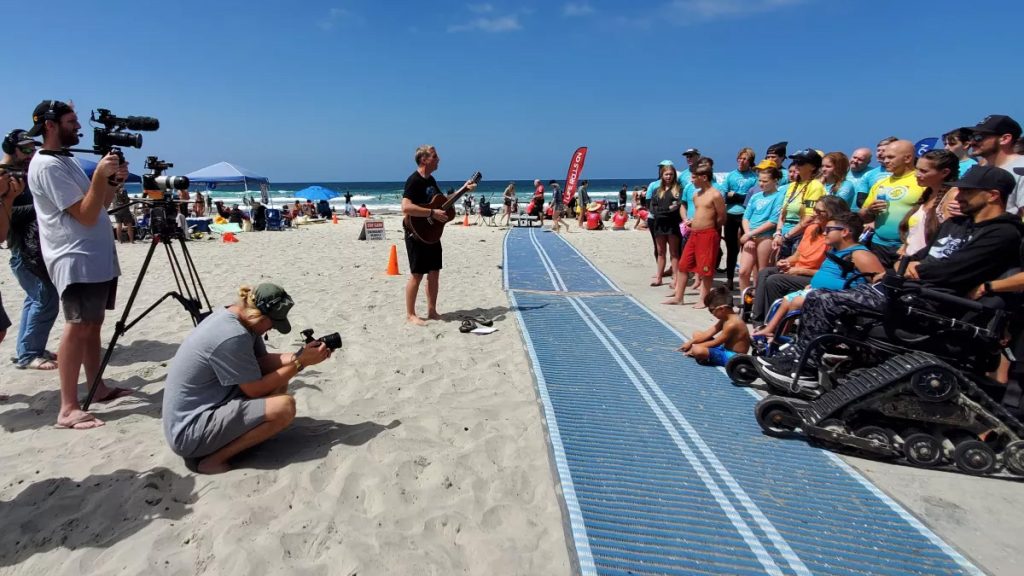 According to Life Rolls On founder Jesse Billauer, La Jolla Shores is the perfect venue for the recent adaptive surf clinic because of its shallow water, easier waves, and long beachfront.
As far as what he saw during the event, Billauer said that smiles and inspiring stories were aplenty.
"Surfing allows [participants] to have some of the freedom and independence they lost," he said. "The ocean is such a beautiful place, so being at the beach is already a good day, but to help people catch waves and glide on the surface of the water brings a lot of joy."
In addition to highlighting the work that Life Rolls On does, Heyborne also said his decision to film in La Jolla was a bit more personal.
"My family and I come here on vacation often," he said. "We love La Jolla. The people are always amazing."
About the author: Mike Peterson is a freelance journalist and writer based in North San Diego County. He's written and worked for a number of local media outlets, including the San Diego Union-Tribune, the North Coast Current, the Oceanside Blade, and the Escondido Times-Advocate.
The banner image of the "Life Rolls On" volunteers preparing to take a surfer out onto the La Jolla waves is courtesy of La Jolla Light taken by Ashley Mackin-Solomon