Local La Jolla Leaders Asking Residents, Business Owners to Help Keep Neighborhood Clean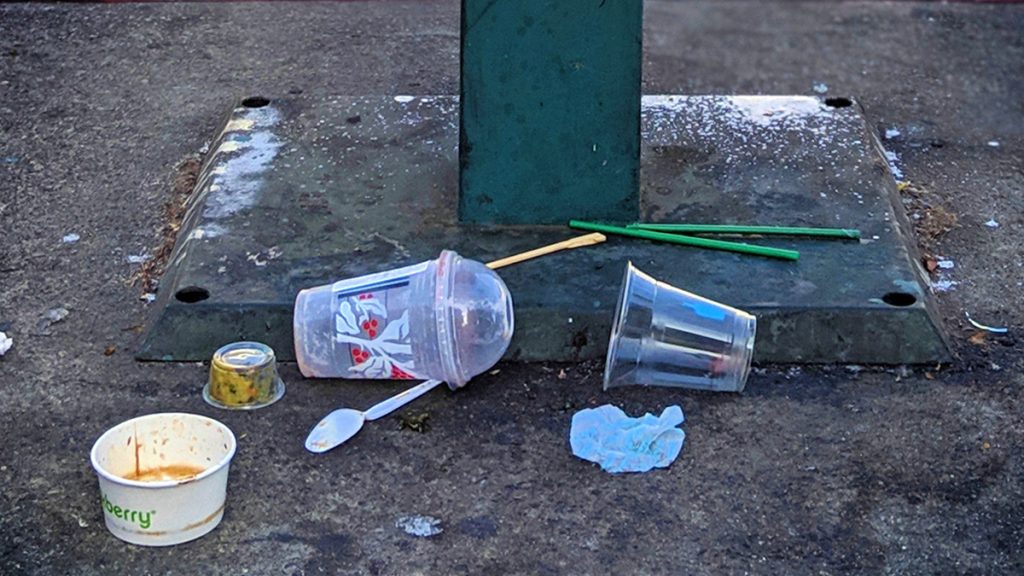 Local leaders overseeing the care and maintenance of The Village of La Jolla are hoping residents will pitch in to keep the area looking great.
Ed Witt, chairman of local nonprofit Enhance La Jolla, urges business owners and residents to help lessen the burden on the organization and others in charge of keeping La Jolla clean, according to the La Jolla Light.
Enhance La Jolla is in charge of The Village Maintenance Assessment District, which supplements maintenance services that the city of San Diego provides. Those services include cleaning streets and sidewalks, managing landscaping, and litter and graffiti abatement.
Witt and MAD manager Mary Montgomery say they make daily efforts to identify sidewalks that need power cleaning, tag graffiti for removal, empty trash bins, and pick up litter.
However, Witt said that, despite those efforts, "we're failing … as individual citizens by the silly things that we just don't pay attention to."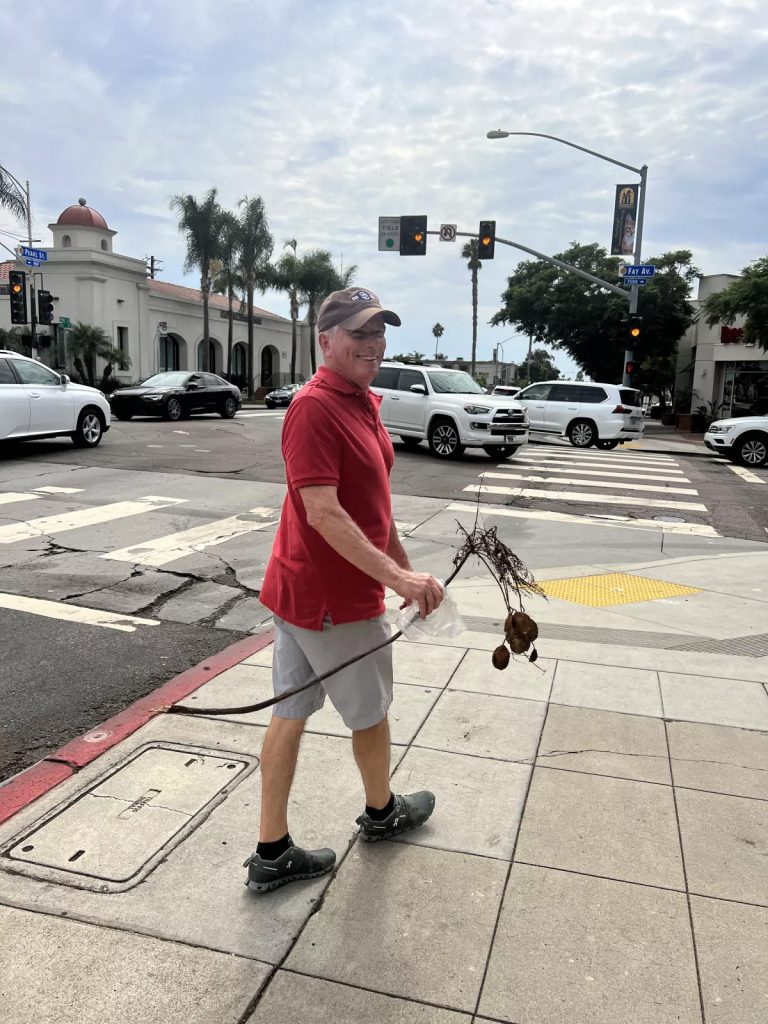 Daily efforts are being made by Enhance La Jolla and the Maintenance Assessment District to keep La Jolla Village clean, but Ed Witt says "they can't keep up." It takes the whole community to chip in and be mindful to pick up litter.
This image of Ed Witt, chairman of Enhance La Jolla, picking up debris is courtesy of La Jolla Light taken by Elisabeth Frausto.
"The property owners are paying us to keep the place as orderly [and] as clean as we can," he said. "But we can barely keep up."
Sometimes, Witt said, property owners or people occupying retail spaces "don't seem to look outside their front door." This problem is compounded by the fact that many property owners live elsewhere.
"It's so obvious the owners aren't paying attention," Witt said, adding that trash is "embarrassing" and "a poor representation of your business."
Some La Jolla businesses are already chipping in. Nancy Warwick, who owns Warwick's bookstore, says that employees remove litter from outside of the location each morning.
"Business owners and managers need to make sure that they're doing that in front of their stores," Warwick said. "Those kinds of things make a difference. Not only does The Village look more attractive to our locals and visitors and make them want to keep supporting The Village, [but] for individual business owners who make the extra effort, customers really like to show their support to that particular business."
La Jolla residents are helping too. Local Chris Cott, for example, picks off stickers off signs, gets rid of graffiti, and picks trash off sidewalks.
"As a member of the community, I've been … trying to set an example," he said.
About the author: Mike Peterson is a freelance journalist and writer based in North San Diego County. He's written and worked for a number of local media outlets, including the San Diego Union-Tribune, the North Coast Current, the Oceanside Blade, and the Escondido Times-Advocate.