Legendary Los Angeles Doughnut Shop to Open 10 Locations in San Diego County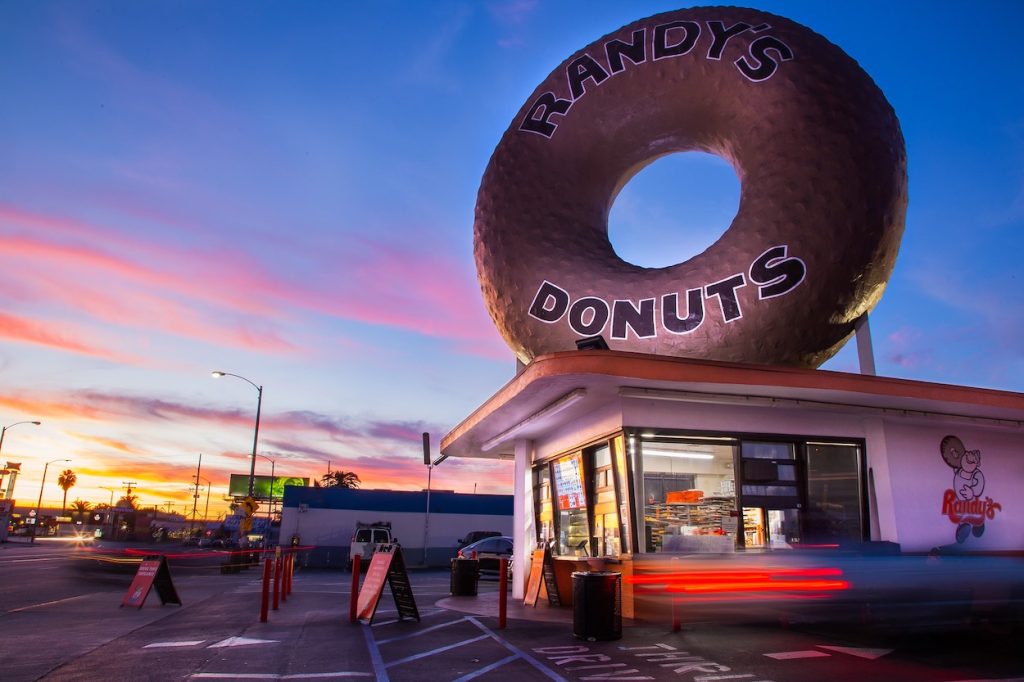 One of the most iconic doughnut shops in Southern California is planning to expand into the San Diego region with a first location in early 2023.
Randy's Donuts is an iconic Los Angeles-based bakery that's well-known for the giant doughnuts that top their outposts. Although primarily based in the LA metro area, the chain is planning to open a total of 10 locations in San Diego County.
The first is a 2,300-square-foot doughnut bakery that the company plans to open in the Mission Valley area by January of next year. That means the first outpost will be adjacent to San Diego's Mission Bay and Mission Beach hotspots.
Randy's Donuts was first founded in 1952. In 2015, the company was purchased by Mark Kelegian, who planned to franchise the doughnut shop. Since he bought it, Randy's Donuts has opened new locations in the Bay Area, Las Vegas, and elsewhere in LA.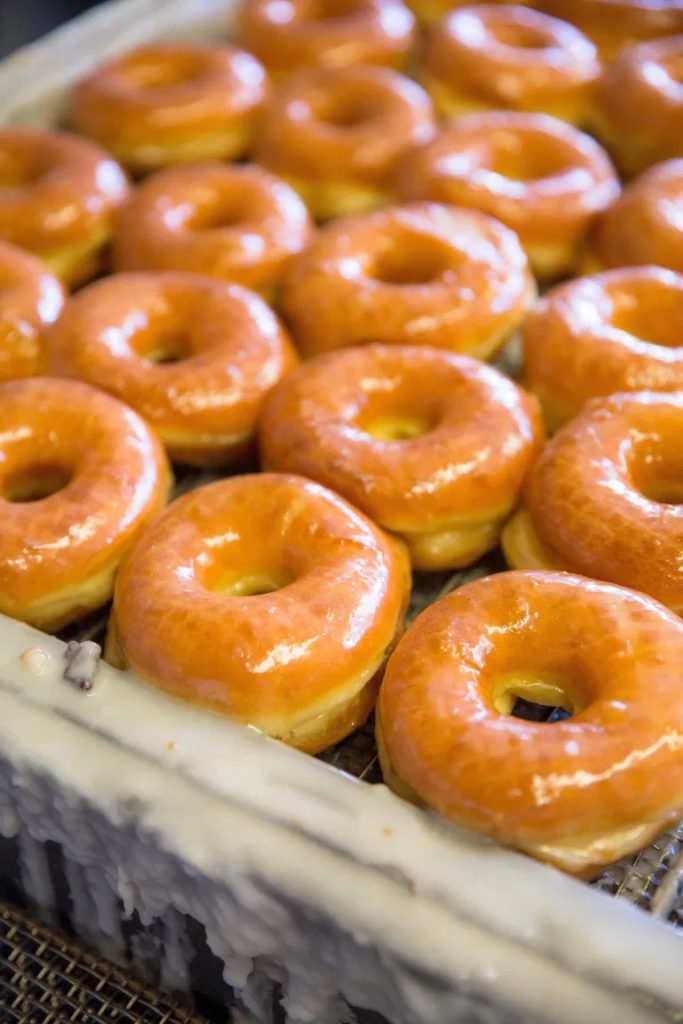 Kelegian has also taken the concept international with outposts in Saudi Arabia, South Korea, and the Philippines.
In a statement to Eater, Kelegian said he chose San Diego because it's "a great family-oriented city with endless activities where you can bring a box of donuts with you to enjoy with your loved ones any time of day."
"Whether it's a picnic at the beach or a day at the zoo, or something sweet after wine tasting, we're very excited to see America's Finest City welcome the world's most famous donut," he said.
Emilio Tamez, the owner of the South Bay's Taqueria Revolución shops, will run the local Randy's Donuts. According to Tamez, additional San Diego locations of the world-famous bakery are also coming to San Marcos, Escondido, El Cajon, the South Bay, and downtown.
Along with the usual menu of baked goods, San Diego-based Randy's Donuts locations will also include customized doughnuts based on local institutions and groups, such as the San Diego Padres or San Diego State University.
About the author: Mike Peterson is a freelance journalist and writer based in North San Diego County. He's written and worked for a number of local media outlets, including the San Diego Union-Tribune, the North Coast Current, the Oceanside Blade, and the Escondido Times-Advocate.
The banner image of a Randy's Donuts location is courtesy of randysdonuts.com.