This Local Taco Chain is Opening a Food 'Playground' in OB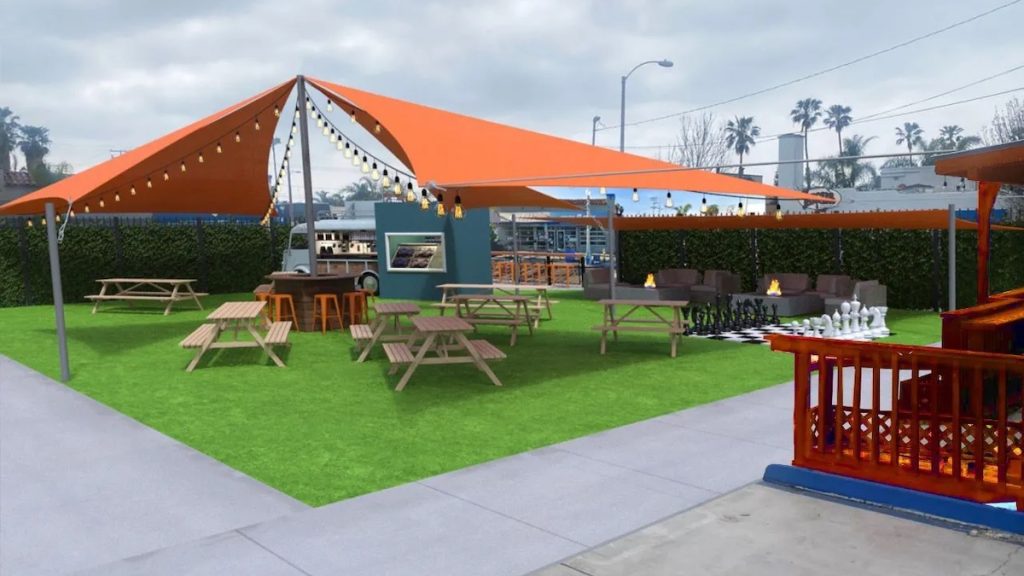 Local taco chain City Tacos will soon open an outdoor restaurant and lounge in San Diego's laid-back OB neighborhood.
According to Eater, the so-called OB Playground will be located in the low-key surfer neighborhood of Ocean Beach in San Diego. It will open in July 2023 on Voltaire Street and Cable Street in the former location of Tiki Port.
OB Playground will take full advantage of its surroundings with a multi-use outdoor space that will include canopies, fire pits, picnic tables, and plenty of outdoor games. You can expect giant chess, Connect 4, checker, and Jenga, as well as foosball tables and bocce ball.
If that wasn't enough entertainment, City Tacos is also planning on hosting a series of live acoustic music performances at the outdoor family (and dog) friendly playground. In addition to City Tacos, the outdoor space will also include a new coffee shop and florist.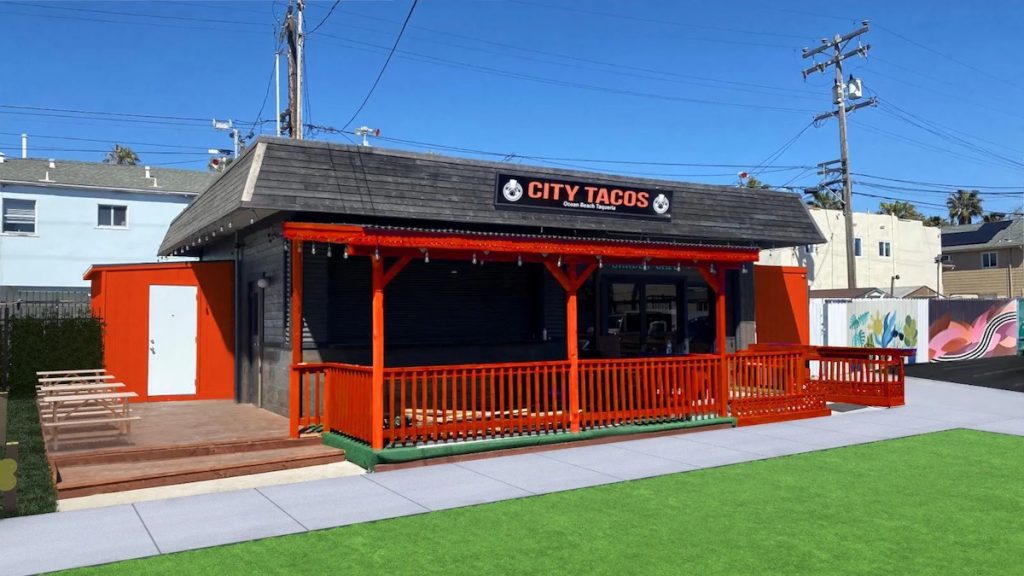 City Tacos is also working with local artists and creatives to host a rotating lineup of craft fairs, special events, and food trucks. The perimeter of OB Playground will also be flanked by murals curated by local OB artists.
For those unfamiliar with City Tacos, the local chain restaurant has locations throughout San Diego County, including in the hip neighborhood of North Park and the East Village in downtown. For those living in Encinitas, City Tacos also has a North County outpost there.
The outdoor space will, of course, serve up the tacos that City Tacos is best known for. This includes standards like carne asada and carnitas tacos alongside more house favorites like camaron enchilado and chorizo asado.
If you can't wait until July, check out our article on where to go for Taco Tuesday in La Jolla.
Images courtesy of citytacossd.com.