Amazonian Jungle-Themed Restaurant to Bring Asian-Influenced Latin American Cuisine to the Gaslamp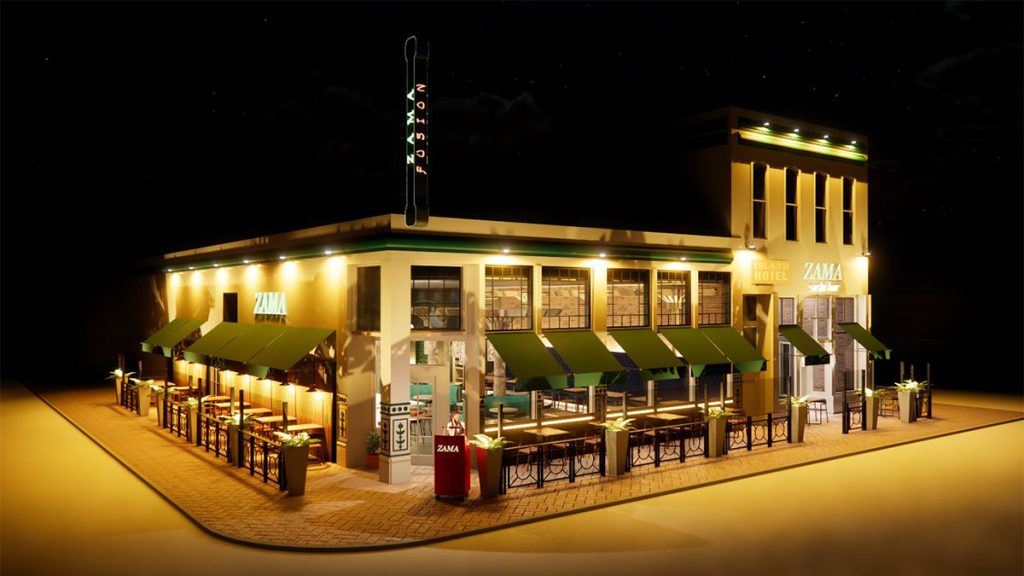 A new jungle-themed restaurant is heading to the Gaslamp Quarter, offering both nightlife and an eclectic menu.
Zama is scheduled to open its doors to the public in early September in the 4,000-square-foot corner space at 5th and Island, according to Eater San Diego.
The restaurant is being headed up by San Diego Dining Group, the team behind brunch spot Breakfast & Bubbles, and the Italian-inspired RustiCucina on Park Boulevard. It's the product of chefs and co-owners Vincenzo Loverso and Alessandro Minutella.
As soon as you walk into Zama, expect a lush environment that evokes tropical rainforests with plenty of green and natural wood elements. Local design firm Tucker Sadler Architects, which has worked on Portside Pier, the AC Hotel Gaslamp, and the San Diego Central Library, is also behind the vibe at Zama.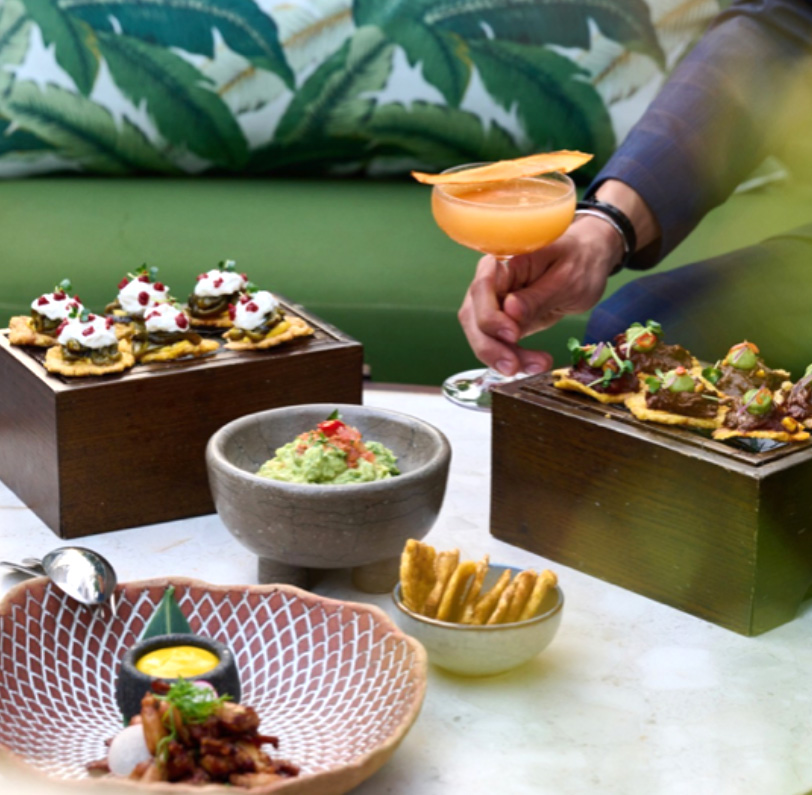 On the menu, you'll find a unique mix of different cuisines that, together, make Zama a distinctly Southern Californian restaurant. In addition to a sushi bar headed by Nobu and Lumi veteran chef Tayuka Kudo, Zama will also feature Latin American cuisine with an Asian influence, paying tribute to the Asian and Mediterranean communities living in South American countries.
Alongside carefully crafted sushi rolls and grilled meat, you'll also find aguachile and tiradito. The former is a Mexican dish of shrimp in chili peppers and lime juice with cucumbers, onions, and cilantro, while the latter is a sashimi-like Peruvian dish of raw fish in spicy sauce.
The restaurant will operate as dinner-only but will turn into a nightlife destination after dinner. There will be a resident DJ playing everything from tropical music to tango, as well as a full cocktail bar focused on exotic fruits.
About the author: Mike Peterson is a freelance journalist and writer based in North San Diego County. He's written and worked for a number of local media outlets, including the San Diego Union-Tribune, the North Coast Current, and the Oceanside Blade.
The banner image of the Zama building concept is courtesy of San Diego Eater