Come Celebrate with Edna Pines Studio & Art Gallery on Sunday: 1 Year Anniv. Celebration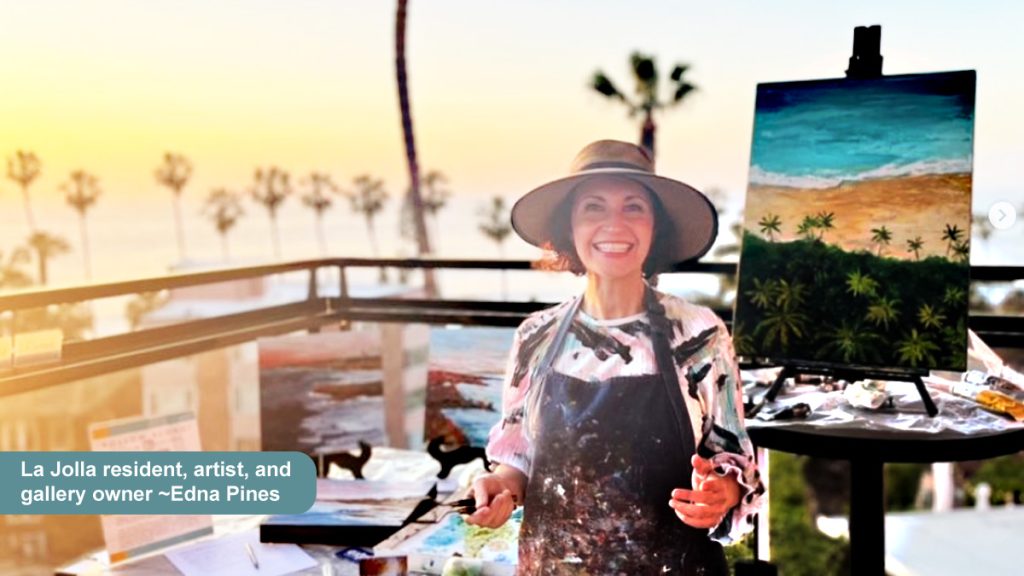 A very special congratulations to Edna Pines Studio & Art Gallery! This Sunday, April 30th, from 11 – 2 p.m., Edna is celebrating her first year's anniversary, and you're invited. The studio is located at 7752 Fay Ave., Ste C.
The anniversary celebration will include a ribbon cutting, new art, raffles, refreshments, and get this: a special celebration gift from Edna to the first 30 guests.
A portion of all proceeds during the event will benefit Rady Children's Hospital.
It's no secret that we're big fans of Edna Pines. We ranked her gallery as No. 1 in our "Top 5 Art Galleries (with the Great Collections) in La Jolla" as well as "3 Must See Spots for Art Lovers in La Jolla." We also unabashedly voted her to the top of the list in Top Art Museums and Art Galleries in San Diego list.
Edna's love of nature is highlighted in much of her work, which falls into collections such as: abstract, acrylic, birds, floating garden, nature, ocean, religious, and women.
Please join us in stopping by this Sunday to congratulate her and wish her many continued years of success!