La Jolla June News Roundup 2023
June 2023 – Joan Daugherty Chittister, an American theologist, and author, once penned, "June is the time for being in the world in new ways, for throwing off the cold and dark spots of life." We love that sentiment for this La Jolla June news roundup. Why? Because June has seen our community rise up, seek clarity, and shake off whatever obstacles that may have cropped up in the past. The quote hints at the inherent promise June holds, and that's very true for the happenings in La Jolla. Hopefully, we've properly piqued your interest and compelled you to read about these newsreel highlights in June and get a gander at upcoming exciting trends in the future.
La Jolla Drops the Mike in June for Food & Entertainment Feats
June news in La Jolla was replete with heady new flavors coming to town, Michelin Star recognition, and epically awesome new entertainment venues. Always a rolling stone and loathe to gather moss, La Jolla continues to rock the food and entertainment scene this month and beyond. We've also seen a few setbacks that stalled progress for LJ residents. In the spirit of "throwing off the cold and dark spots of life," let's look at what's been churning in the news spin cycle this La Jolla June news roundup.
June Peek-a-Boo's for Future Rollouts
Before we wax reflective about the news that transpired in June, we wanted to refresh you on some of our news briefs that announced some snap-crackle-pop venues bubbling up for July. Get in on these sneak previews of events in store for next month, and be the first to sample the glorious delights awaiting you in July.
Ready Your Boba Straws; the Alley Is in the Aisle for July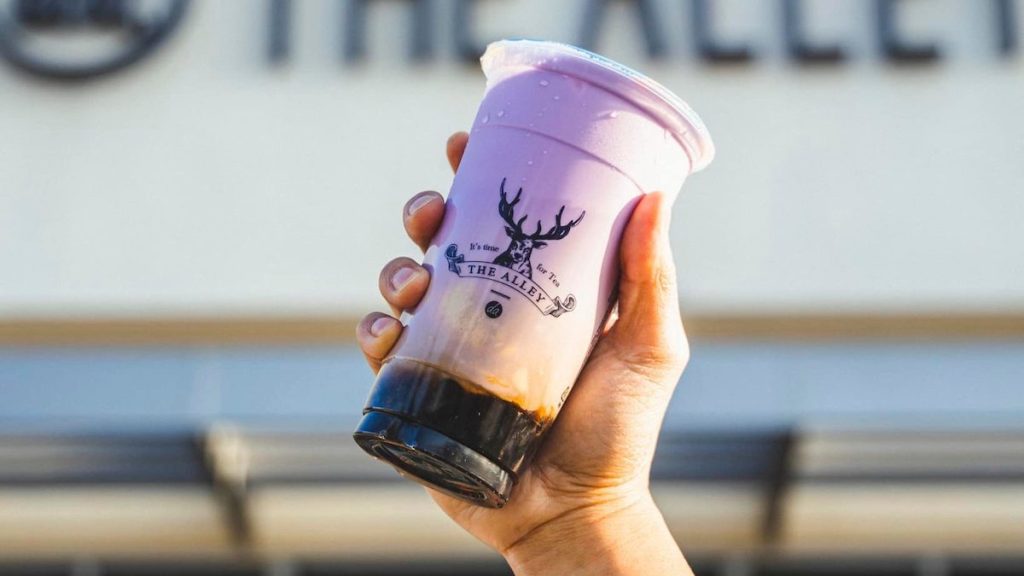 Local franchise owner Tony Nguyen plans to open The Alley, a Taiwanese boba tea chain, in Westfield UTC. The artisanal tea shop will deliver incredibly Instagrammable and delicious beverages to the La Jolla area by mid-July. Read more about how The Alley's tantalizing teas and their imminent opening here.
Beloved Belmont to Boost Fun Factor as It Turns 100'ish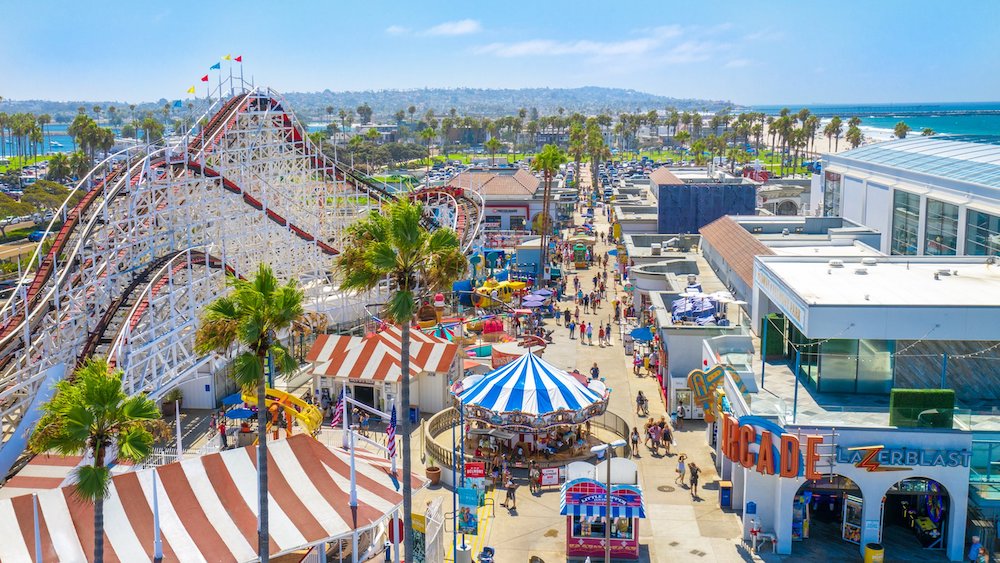 A new Belmont Park expansion will bring new attractions, rides, and other amenities to the iconic San Diego boardwalk amusement park in Mission Beach. The park turns 98 this year, and as it looks to its impending 100th birthday, park administrators are boosting its image, curb appeal, and entertainment value. Check out more about Belmont Park's proposed expansion and new features coming this Summer here.
New Eateries Rolling Down the Runway at Terminal 1, SD Int'l Airport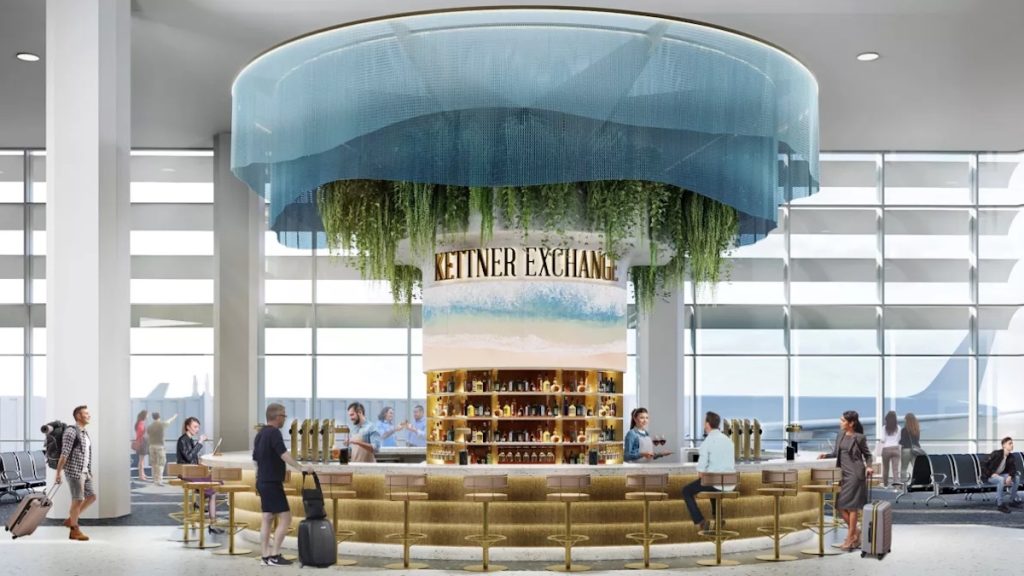 Terminal 1 is under construction, and once construction wraps up, several iconic San Diego restaurants will dot the terminal. The first phase of Terminal 1's restaurant openings is expected to wrap up in 2025. Click here to learn what new restaurants are in the works and what they're serving at Terminal 1 in the future.
Tiny Bubbles at Birch Aquarium: Happy Hour Series to Launch in July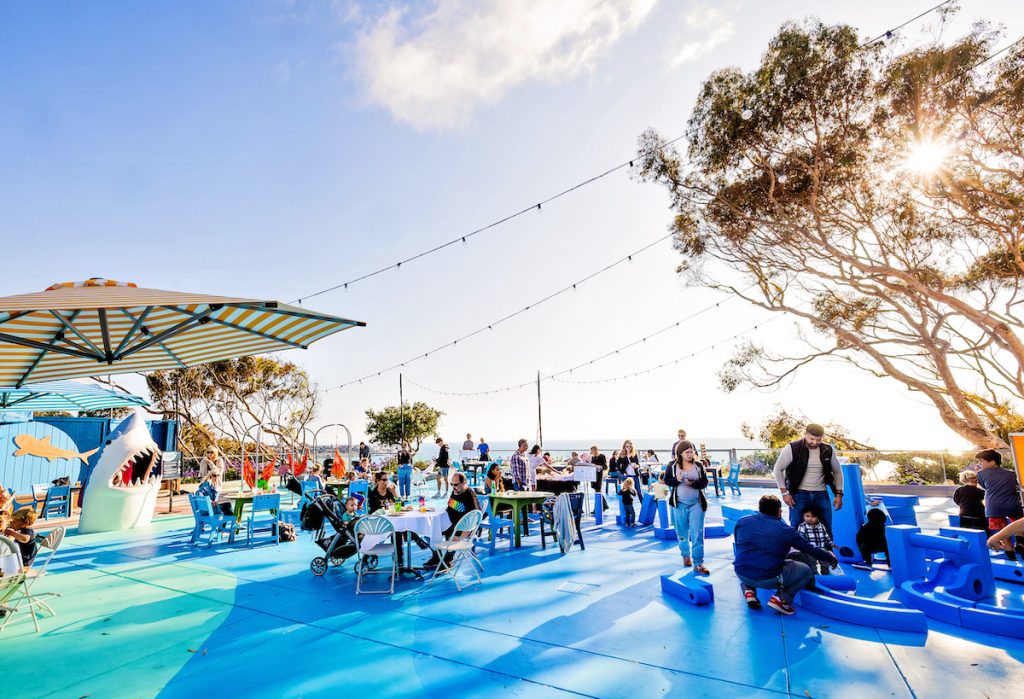 What makes an already awesome entertainment venue even more awesome? Happy hour, of course. The Birch Aquarium Happy Hour series will kick off on Monday, July 10, and continue through August 30. Check out more about what the Birch Aquarium is prepping for you for their happy hour series here.
June Dreams Transform Into July Realities for Giddy Good Times
As you can surmise, June in LJ ran amock with groundbreaking openings and serious pleasure troves of good times ahead. Here is a recap of some June news briefs you might have missed that will make you want to "save the date" for jammin' upcoming events in July.
Attention, Please. First Friday Art Walk is Almost Here!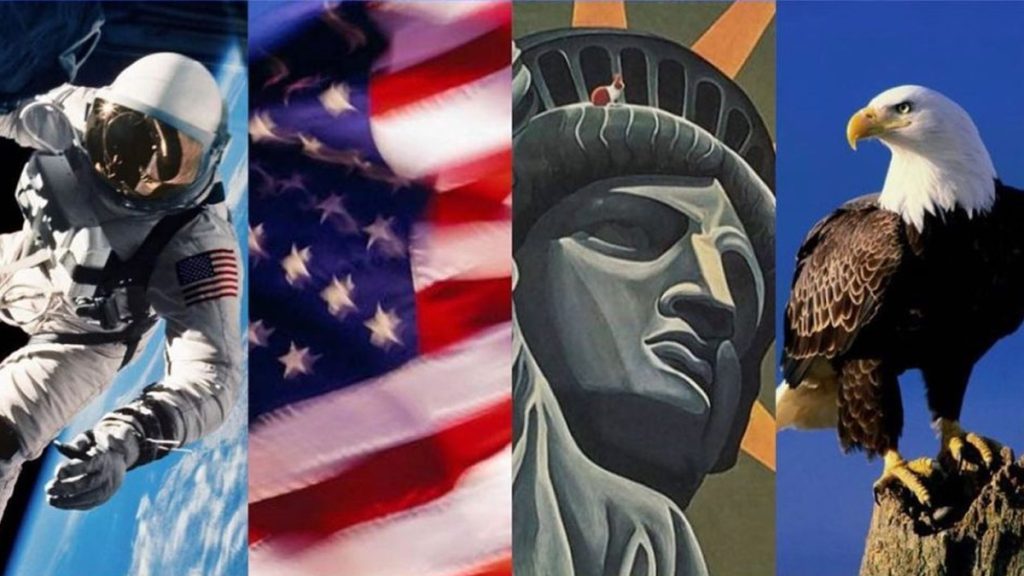 The First Friday Art Walk is a monthly event that brings together local businesses, art galleries, and others for a stroll through downtown La Jolla. This year, the theme is "Red, White, & Blue." Find out more about dates, times, and details regarding First Friday Art Walk in La Jolla here.
Summer Never Sounded So Good: Smashing Summer Concert Lineup at Petco Park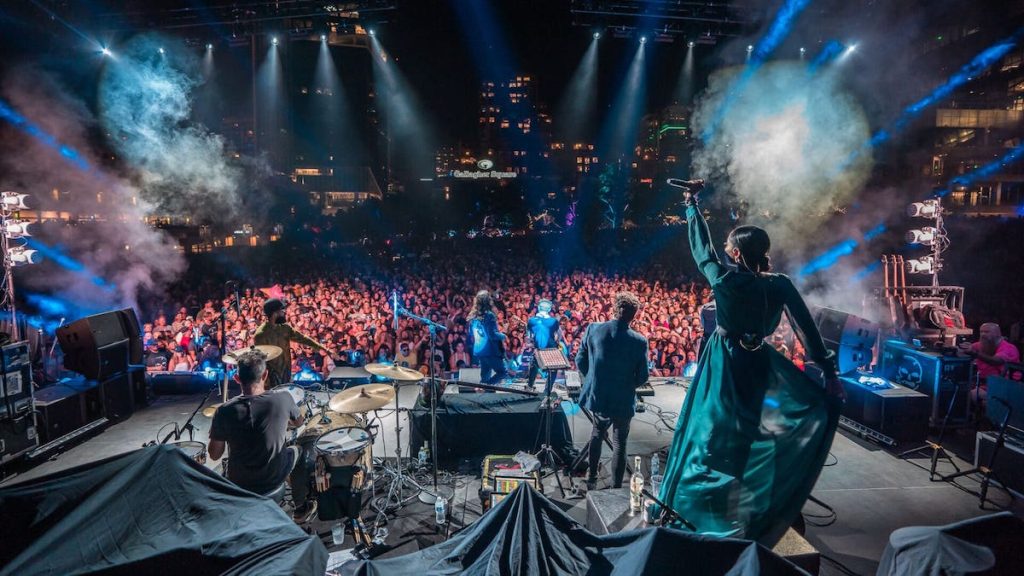 The Summer 2023 Petco Park concert lineup has been unveiled. With entertainers like hip-hop artist Logic, indie darling Manchester Orchestra, and R&B sensation Daniel Caesar – you're certain to have a stellar time. Check out the whole Petco Park summer concert lineup with dates here.
Independence Day Fireworks Have Gone to the Drones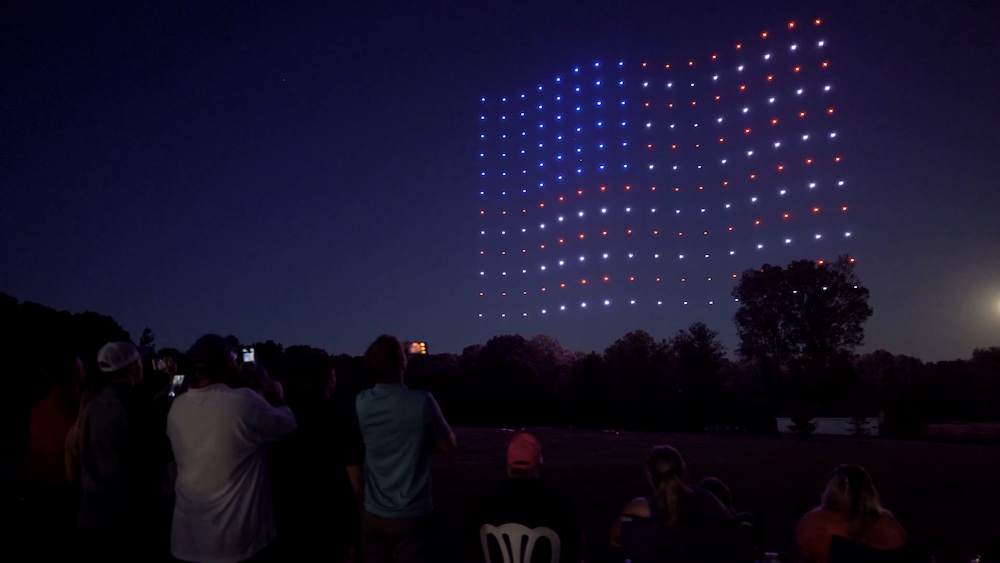 San Diego's La Jolla neighborhood has been without fireworks for some years now, but a new Fourth of July drone show is coming to take the place of a firework display this Independence Day. Get the time and details about the popping drone fireworks show in La Jolla Shores for July 4th here.
Summer Goes Classic With Chamber Music at The Conrad's SummerFest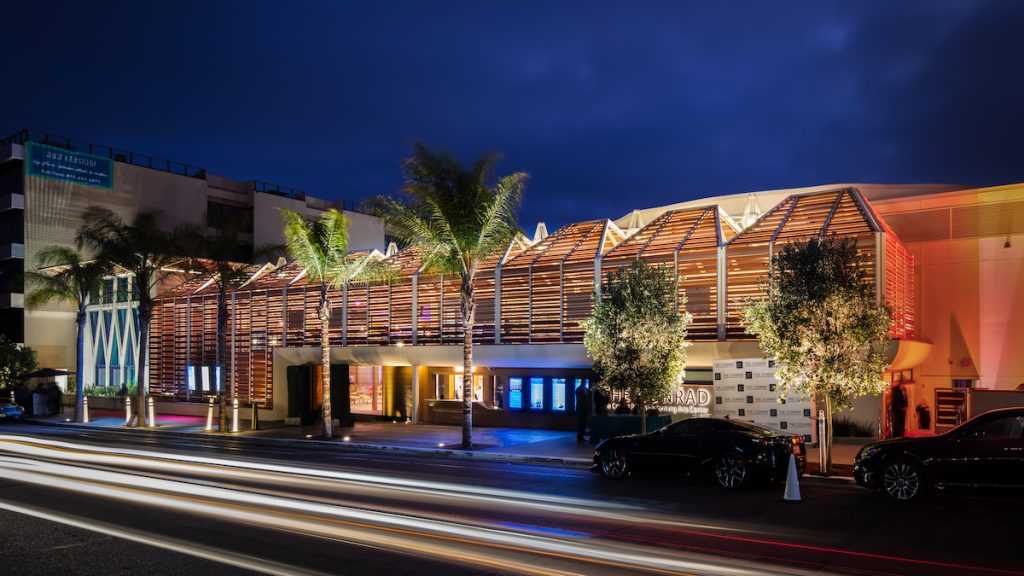 The La Jolla Music Society SummerFest 2023 will soon return, bringing some of the best chamber musicians from around the world to San Diego. Get dates, times, and melodic notes about this year's SummerFest lineup here.
Fit for Reprint: News in June You Might Have Missed
Now that we've covered all the events locked and loaded for July and beyond, let's take a look at some stories worth recapitulating that took place in the month of June.
Don't Poke the Lions! (sea lions, that is)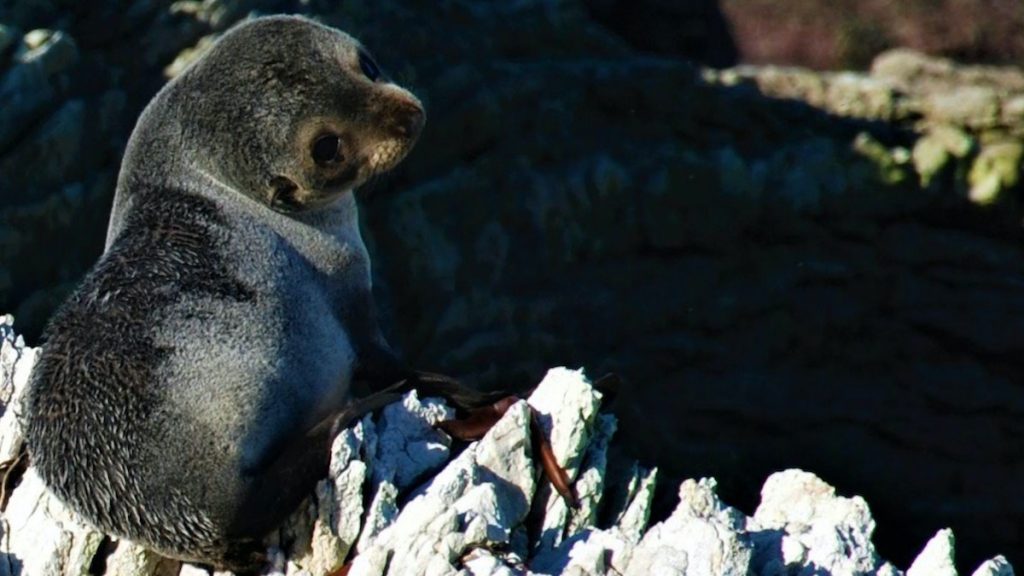 Local wildlife experts warn beachgoers and others from getting too close to La Jolla sea lions after a man was spotted petting a small pup. We urge you to click here to learn why messing with sea lions and pups is an epically bad idea.
Bike Path Blues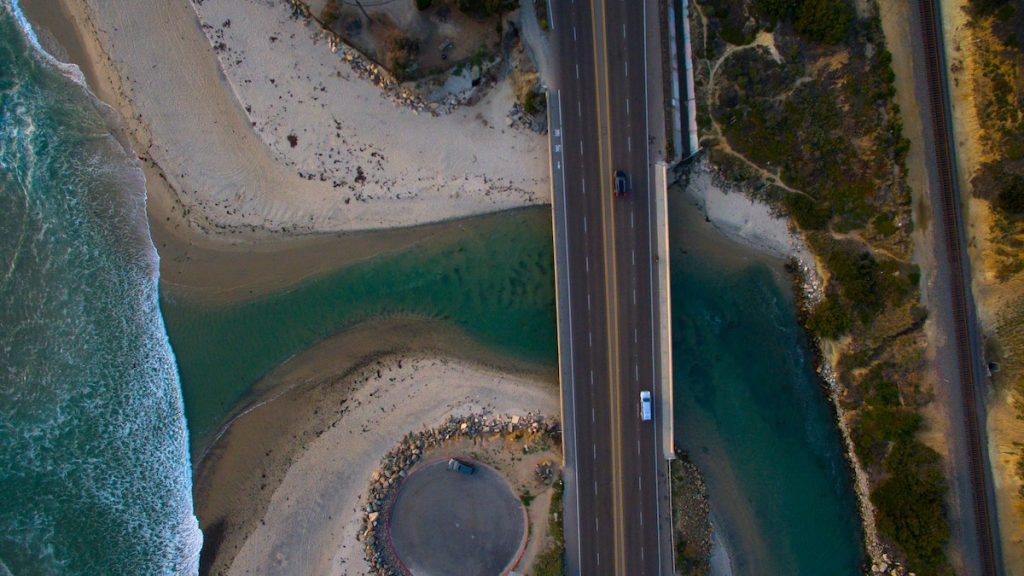 A new project in the coastal North County city of Encinitas is stirring controversy, with new Coast Highway bike lanes posing an apparent safety threat, critics say. Learn more about the bike path proposal and what opponents say about it here.
The Scoop on "June Gloom" (Yes. It's a real thing.)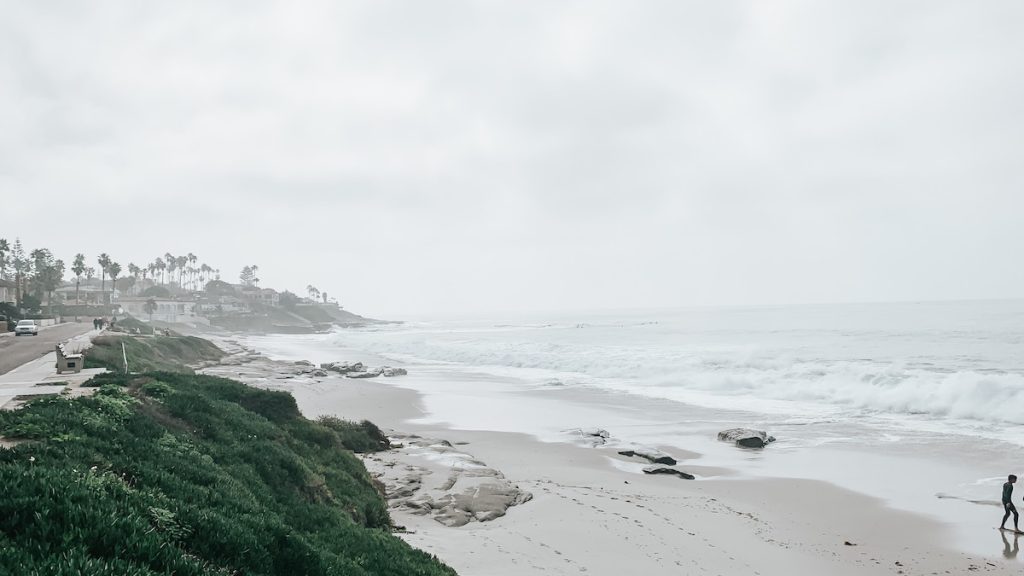 The scourge of June Gloom in San Diego is here to stay, with a cooler-than-expected month in the forecast, according to the National Oceanic Atmospheric Administration (NOAA). Learn more about weather trends and expected temps for summer in La Jolla here.
Bonus Brief: Mingei Restaurant Gets Nod From Michelin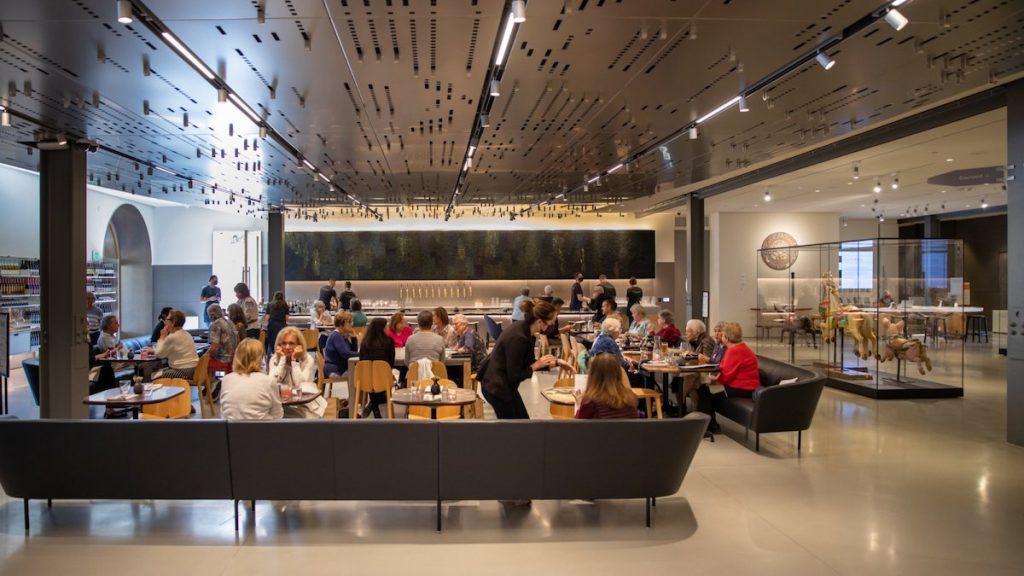 We couldn't wrap up this issue of the La Jolla June news roundup without sharing this honorable mention. The Michelin Guide added a Balboa Park restaurant, Artifact at Mingei, to its must-dine-at guide. Learn more about Artifact at Mingei, its eclectic and diverse menu, and Michelin's praise for the restaurant here.
Closing the Chapter on June
As always, thank you for reading our highlights in the news for the month of June in La Jolla. We hope you've enjoyed catching up on these insights. And we seriously hope you take advantage of all the fresh, fun festivities cued up for July. We wish you a fabulous summer and a smashing 4th of July!