La Jolla January News Roundup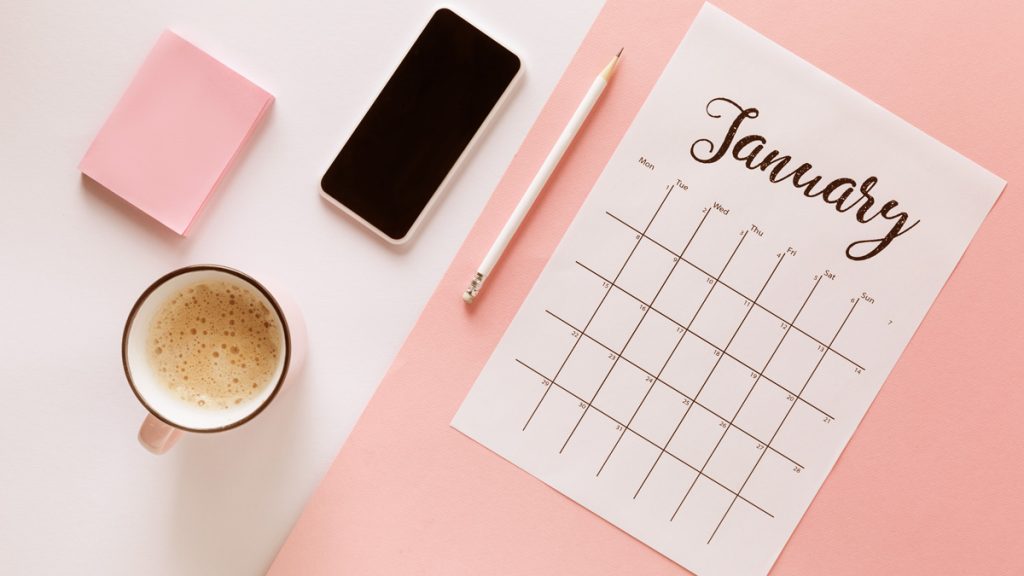 Jan. 2023 – Greetings, fellow La Jollans! We sincerely hope you had a smashingly good New Year's celebration and you all are setting pretty for the upcoming new year. In the aftermath of the holiday season, you might have missed some of the newsy-news rolling out recently in our beloved beach village. No worries. Here is the newest installment of the La Jolla January News Roundup so you can get caught up on current events.
What's Been on the Radar in La Jolla During January?
Great question. From mind-blowing multi-million real estate deals to changes to the Del Mar Fairgrounds – shifting bluffs at Blacks Beach to the rising cost of eggs – there's a slew of news to report in this La Jolla January News Roundup. So, grab a cuppa and join us as we rehash the highlights that hit the town this month.
Food and Drink: Noteworthy News for Foodies in La Jolla
You know as well as we do that the La Jolla food scene is second to none. When it comes to belly-busting, bodaciously good eats, we know how it's done. To prove this point, here are some noteworthy trends in food, beverage, and exciting restaurant news.
Oceanside Pier Gets Fresh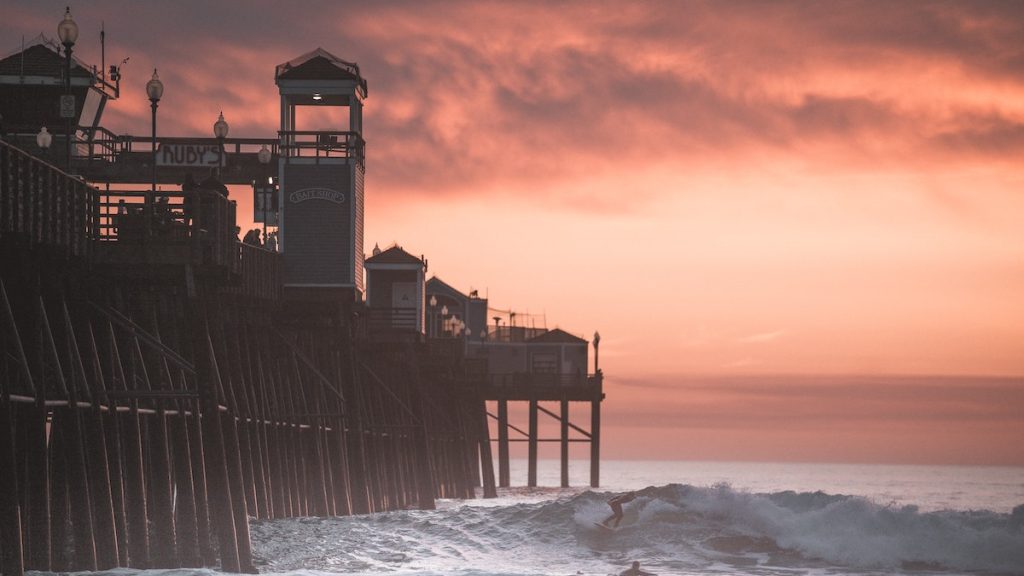 Get ready for a new, sustainable, casual seafood restaurant opening this spring at Oceanside Pier. Well-known restauranteurs Jessica and Davin Waite (owners of existing eateries throughout Oceanside – including the vibrantly vegan restaurant, The Plot) haven't decided on a name for the imminent seafood joint yet. However, they are firm in their commitment to making the restaurant sustainable, locally sourced, and zero-waste (as they have with all their restaurants). Get more details about what the Waites are cooking up at Oceanside Pier here.
Flagship Restaurant in the Gaslamp Quarter Sees Transformations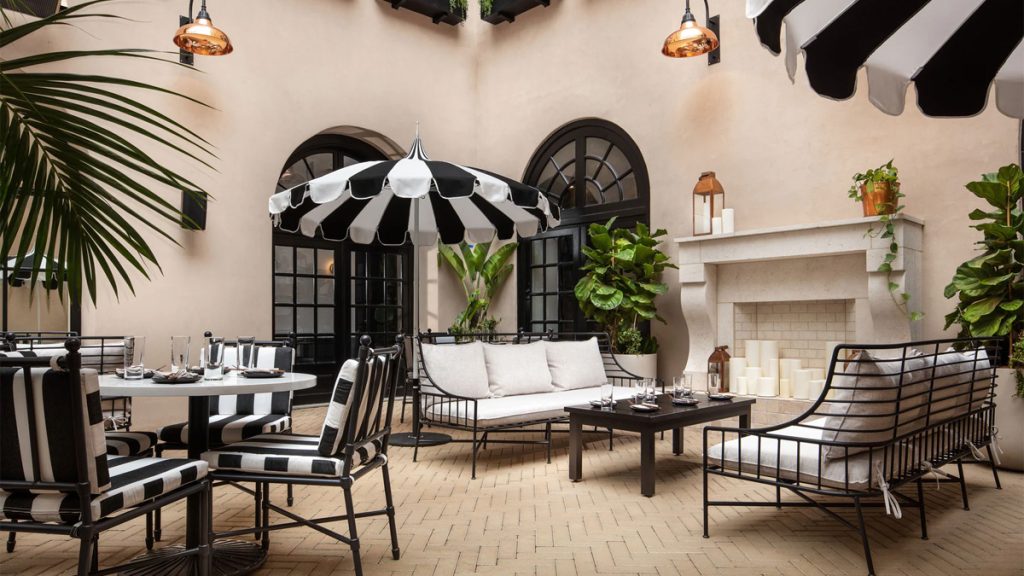 If you haven't been to The Guild lately, then you might be pleasantly surprised by some recent changes the top-tier restaurant has made. In addition to a name change, the restaurant has a new Michelin-starred Tijuana-based chef Ruffo Ibarra. Check out what other changes Be Saha Hospitality Group has in store for the Guild here.
Pop! Goes the Pie and Ice Cream at Pacific Beach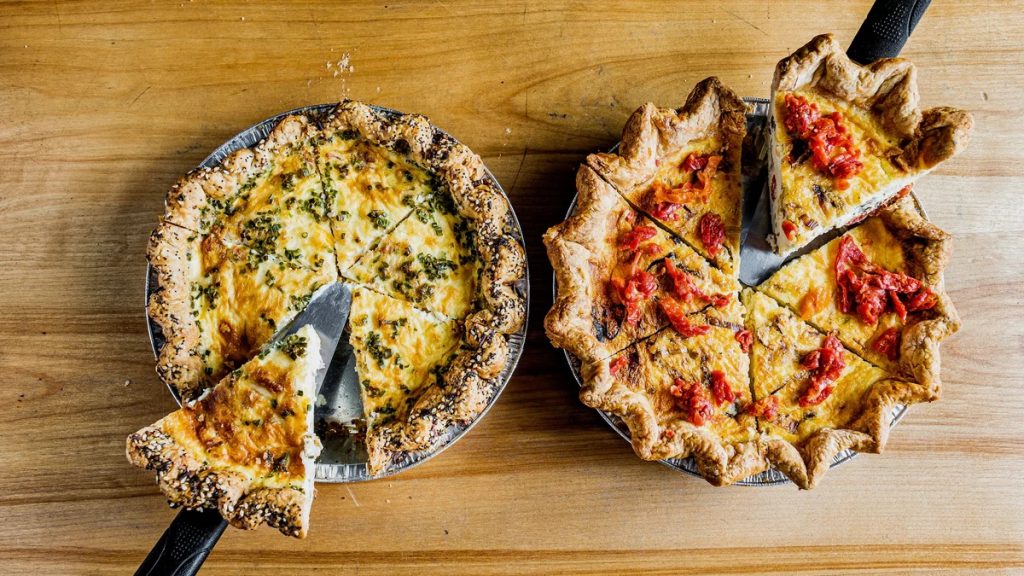 Dynamic duos Pop Pie Co. and Stella Jean's Ice Cream are joining forces to open a new location on Garnet Avenue in the Pacific Beach area. You can expect the same sweet and savory pies and ice cream they serve up at their Costa Mesa and Point Loma locations. Check out what delicious enticements these wicked-awesome sister restaurants are planning at Pacific Beach by the end of February here.
A Taste of Spain Coming to North Park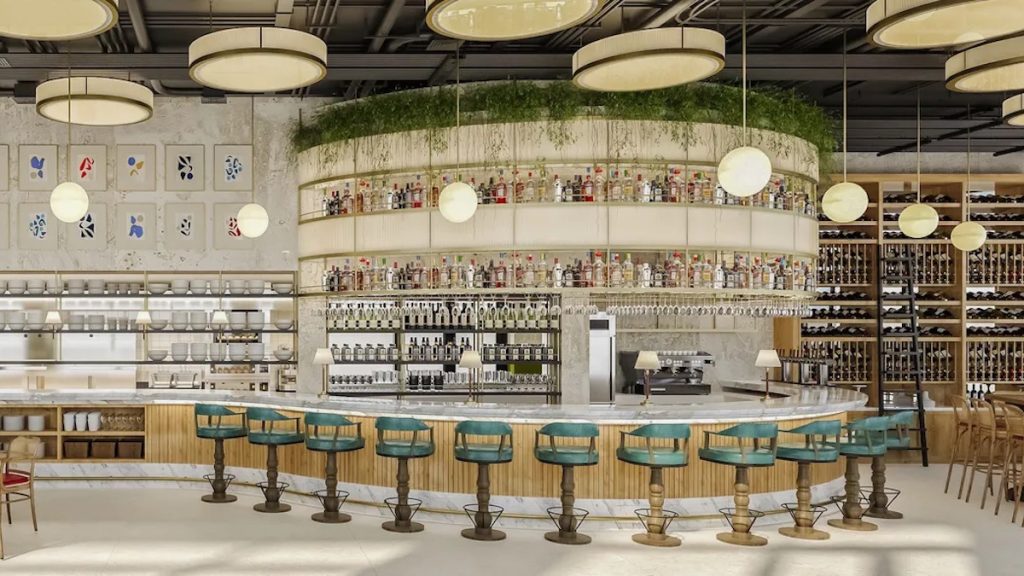 Hospitality veterans Dan Valerino and Joe Bower are opening up a new 3,000 sq ft Spanish-centric restaurant called Finca this summer. In quintessential Spanish style, you can expect to savor tapas, wine, and exquisite Spanish cuisines. The restaurant will also have a retail space where they will curate wines from Spain for sale. Get all the spice about Finca opening this summer here.
For the Dogs (and dog lovers)
We couldn't publish this issue of the La Jolla January News Roundup without mentioning some pretty terrific headlines related to the canine kind. Check out what's gone to the dogs (in a good way) this month in the area.
100+ Dogs Get a 2nd Chance at Life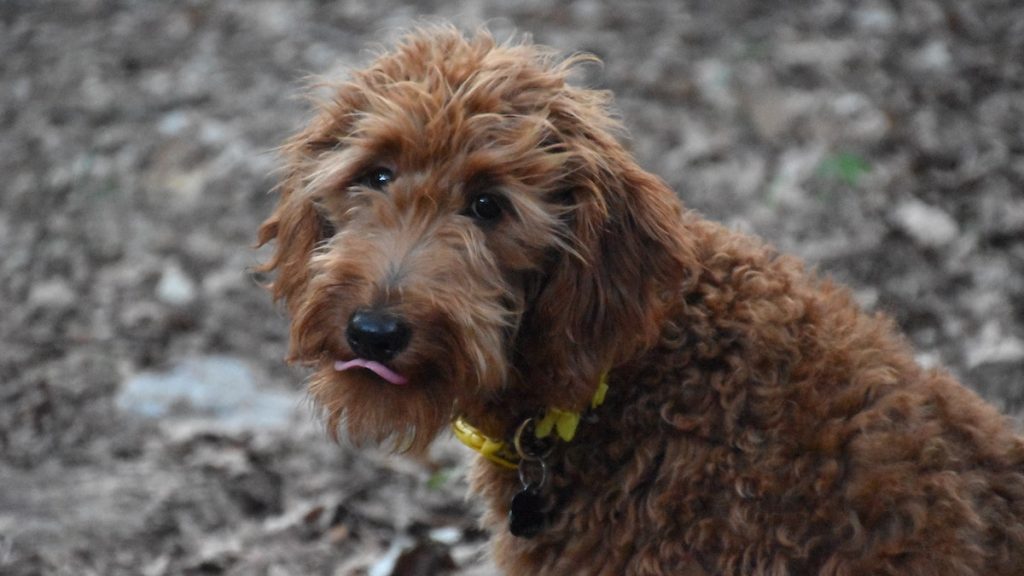 After a dog breeder in Mexico was arrested for inhumane practices, Lauren Botticelli, director of non-profit, The Animal Pad, and other concerned residents stepped in to save 100+ puppies and dogs from the puppy mill this month. Learn more about this tragedy-turned-triumph for dogs in need here.
Money Can't Buy Love (and it didn't have to for dog adoptions on Jan. 13th)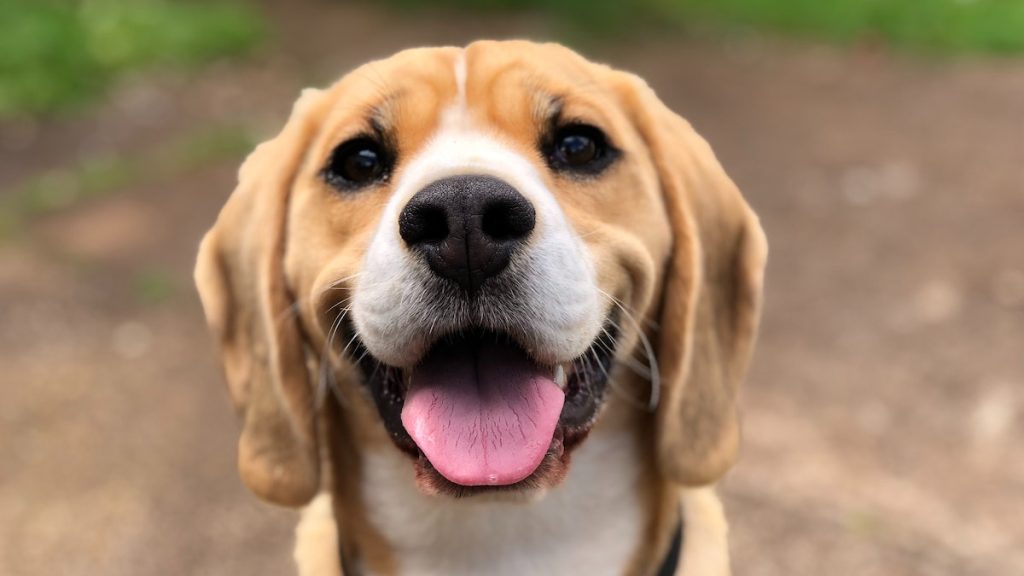 The San Diego Humane Society waived all adoption fees for the first 100 parents-to-be for pups on January 13th. This resulted in a promotion launched in partnership with Mayor Todd Gloria as an attempt to reduce the largesse of dogs and puppies in local shelters. Learn more about the new #Gloria100 promotion for dog adoption here.
Facelifts, Shifting Bluffs, and Other Newsworthy Mentions Around the Area
One of the features we love most about La Jolla and the surrounding areas is the sense of familiarity in the community. However, as the adage goes, "Everything changes." Here are a few notable transformations that took place in January around the area.
Changes in the Air for Iconic Del Mar Fairgrounds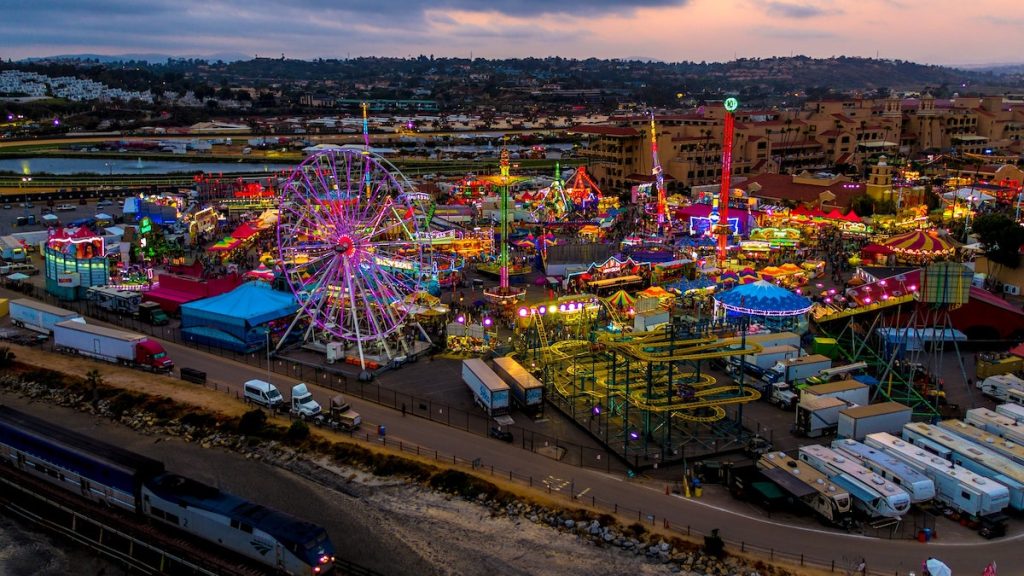 The 22nd District Agricultural Association made an announcement in January that there are plans in the works to rethink how the 324 acres of the Del Mar Fairgrounds are utilized. Advisors for the project admit the changes will be slow to come, and everything is still in the pre-planning stage. Check out the full article about the potential future of the Fairgrounds here.
Eroding Bluff in Del Mar Poses Looming Threats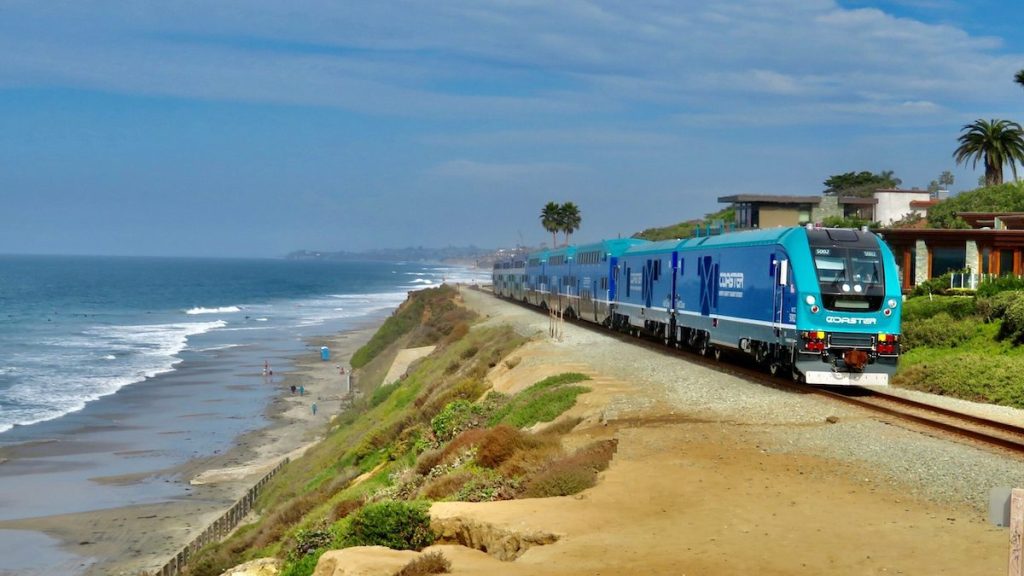 Sandstone erosions are nothing new to the area, but the increasing attrition of the bluff in Del Mar is threatening the progress and prosperity of train function in Del Mar. Experts say the eroding bluff is a "weak link" on the coastal railroad, which is the second-busiest in the entirety of San Diego county. Find out more about this unsettling problem in the full write-up here.
A Chunk of Black's Beach Bluff Crumbles Into the Ocean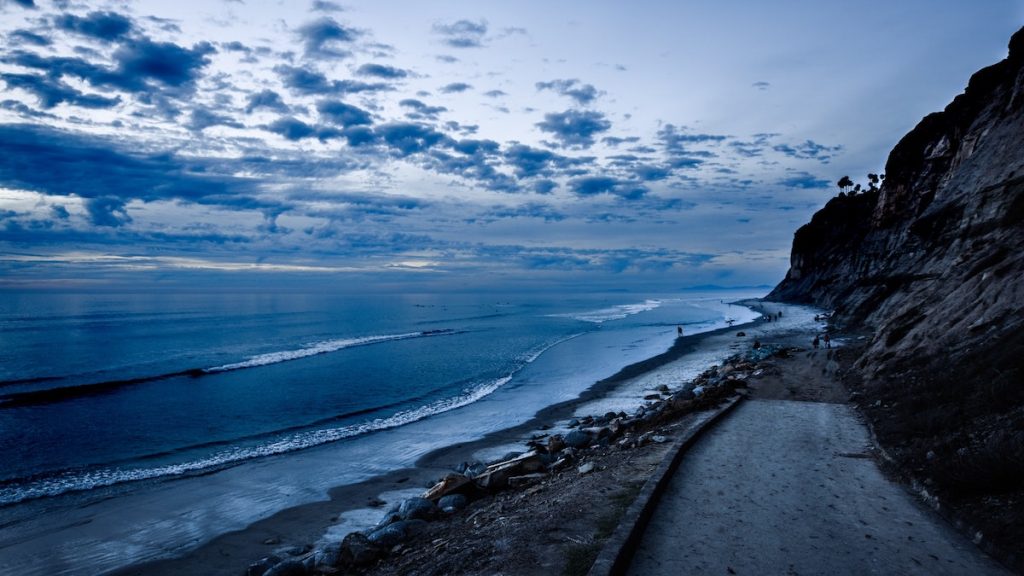 To the shock and awe of beachgoers and onlookers, an estimated 150,000 cubic yards of bluffs toppled into the ocean on January 20th along Black's Beach. There were no injuries, but experts claim the landslide was one of the largest the area has seen in recent years. Learn more about the bluff collapse (includes video of the event) here.
Money Matters: Residents Continue to Feel the Sting of Inflation
The entire nation is reeling from ever-increasing inflation costs, and San Diego seems to be seeing the worst in rising prices. Here are a few examples of what we're dealing with and a few tips on how to counteract our bruised bucks.
Natural Gas Prices Skyrocket in January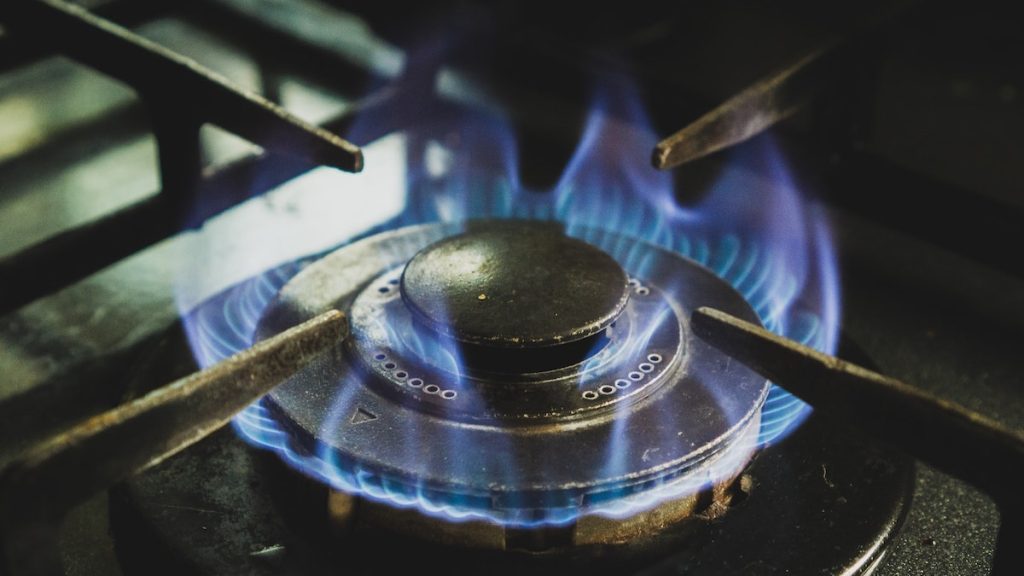 Residents' pocketbooks might be groaning under the strain of ultra-high natural gas bills in January. The price spike is a result of reduced gas inventory and supply restrictions. In many instances, natural gas prices doubled from December. Learn what SDG&E says about the hiked prices here.
Escalating Egg Prices are No Yolk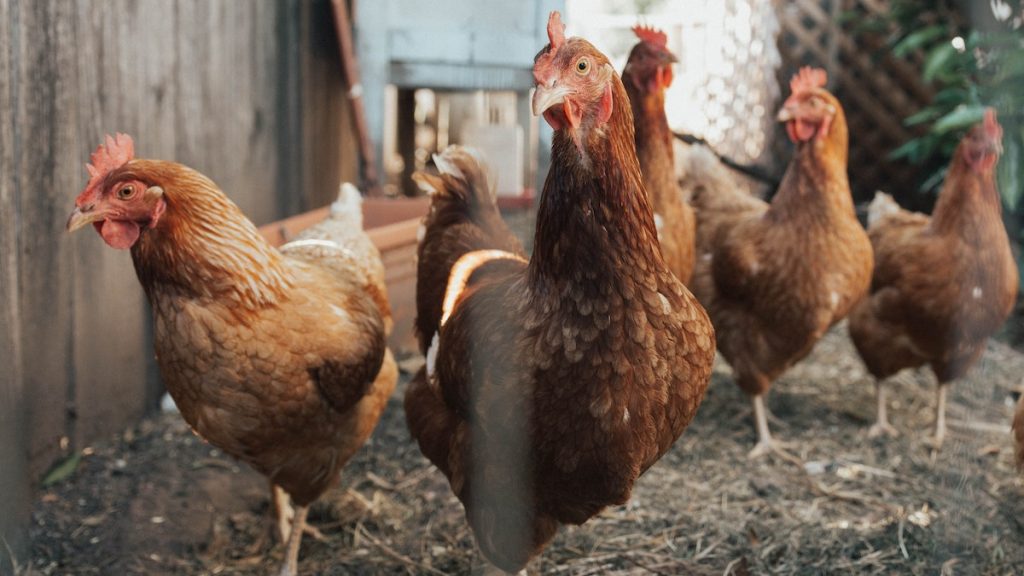 Currently, the nation is experiencing egg shortages which have resulted in the ultra-high costs of eggs. At the time of this writing, we've seen a price tag as high as $11.79 for dozen jumbo eggs. Ever resilient and savvy, San Diegans are solving this budget-busting problem by establishing their own backyard chicken coops. Learn more about the egg-demic, and insights into how to produce your own home-grown eggs here.
News Byte Bonus: Mega Million Mansions Make Waves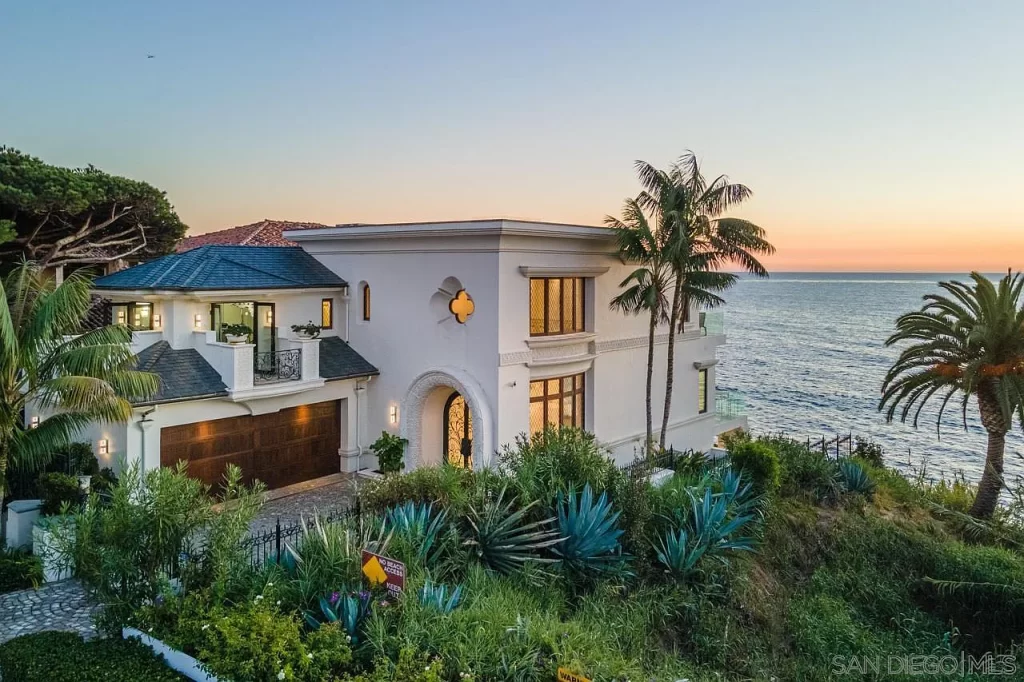 It's no secret that La Jolla and the surrounding areas are notorious for posh, palatial real estate. It's only natural that some of our local properties fetch mountains of money. With our heart-stopping ocean views, vibrant community, and killer food and entertainment scene, San Diego homes are unquestionably the envy of the nation when it comes to enchanted living. With this in mind, we curated this epic listicle of some of the most jaw-dropping, inspired homes that smoked the real estate scene last year.
January's End Means New Beginnings Ahead
Well, that's a wrap on the La Jolla January New Roundup. We hope these highlights for the month were illuminating for you. If you found this summary helpful, stay tuned. We're always at the forefront of new events happening in our beloved La Jolla, and we'd love for you to join us in the months to come as we continue to provide you with the best news fit to print. As always, thanks for reading!