La Jolla February News Roundup
Feb. 2023 – For better or worse, we got through Valentine's Day, and now we're wrapping up this fleeting month of February. Whether you received a love note or not this month, we're here to send you our own missive of endearment with this newest edition of the La Jolla February news roundup. So sidle up with your favorite brew and enjoy what's been brewing this month in our beloved La Jolla and the surrounding areas.
Flash! Bam! Alakazam! News, Reviews, and More
Well, maybe the ceiling didn't fall in, or the bottom didn't drop out as Nat King Cole crooned in his iconic song, "Orange Colored Sky" – but La Jolla has experienced its fair share of movin' and shakin' this month. A nail-bitting helicopter rescue, sonic booms in the middle of the night, unexpected weather phenoms, and a tip-o-the-hat from Forbes – there's been a whole heap of news we have to catch up on for February. And, of course, no La Jolla February news roundup would be complete without regaling you about the newest foodie reviews. So let's get this bucket moving, Race, and start driving into the newsy highlights that took place this month.
We've Got the Eats
Belinda Carlisle and the Go-Go's may have the beat, but when it comes to tantalizing cuisine – our town has the eats! This month we've seen a migration of culinary trends landing in our area that would make even the most prolific migratory birds blush. From Tijuana tortas to scream-worthy ice cream from Portland – set your palate and Watusi on over to these food-fab joints for incredible edible sensations.
Eat Your Heart Out, Willy Wonka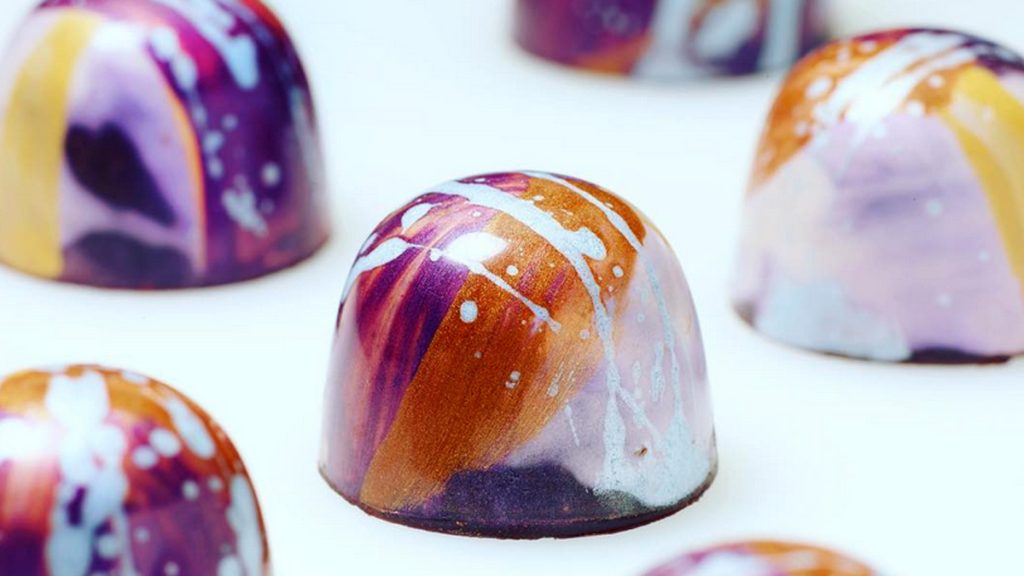 Okay, so this isn't a newsflash about a fresh, new restaurant grand opening. But, we thought it was worth mentioning that La Jolla's very own chocolatier, Robin Katz of Nola Rose Chocolates, was invited to cater her sinfully delicious sweets at the annual Grammy Awards party. Read more about how her chocolates won the hearts of party-goers like Clive Davis and Lil Wayne here.
Tortas Boogie Over the Border to Local Brewery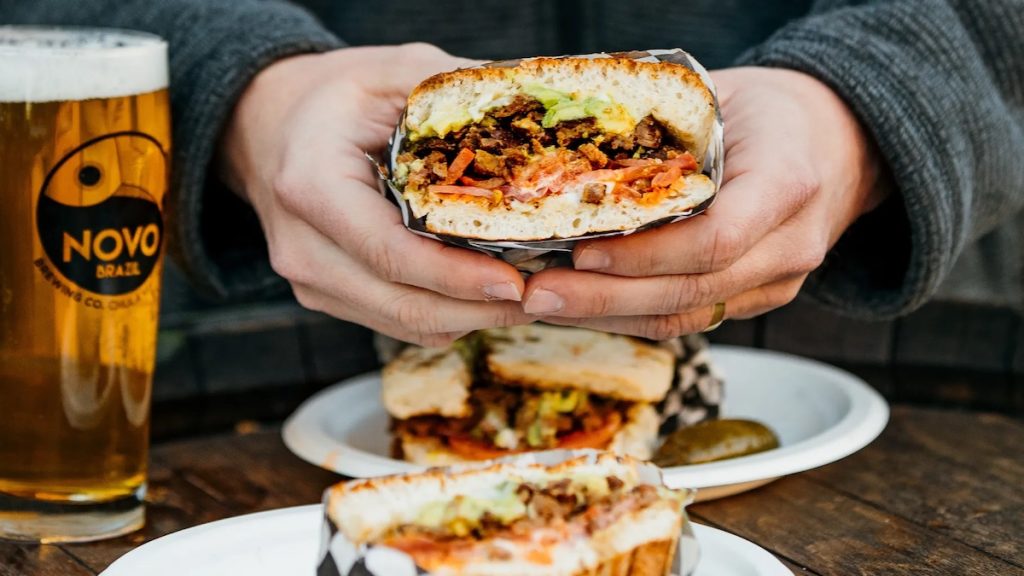 Unbuckle your belts and unhinge your jaws because Tortas Washmobile has landed in the San Diego area. The 60+ year Mexican sandwich (known as tortas) shop enjoys a long and legendary reputation in its native Tijuana. To the delight of SoCalifornians, Tortas Washmobile crossed the border and is now serving up belly-busting tortas at Novo Brazil Brewing Co. Check out more about Tortas Washmobile's arrival in Chula Vista here.
We Think We're Turning Japanese (Again)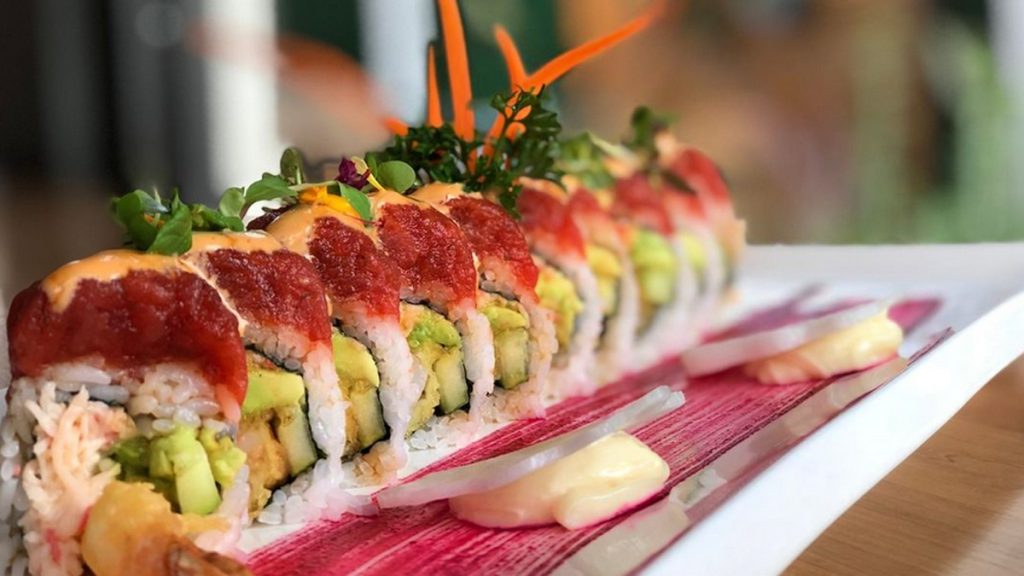 The La Jolla-based Japanese sushi restaurant, Blue Ocean Sushi, is opening yet another sashimi-studded restaurant. To add to their La Jolla and Carlsbad locations, Blue Ocean anticipates their newest grand opening at Westfield UTC at the end of 2023. So, grab your chopsticks and check out the new menu items Blue Ocean has in store at their upcoming Westfield UTC location here.
Nothin' Vanilla About This Ice Cream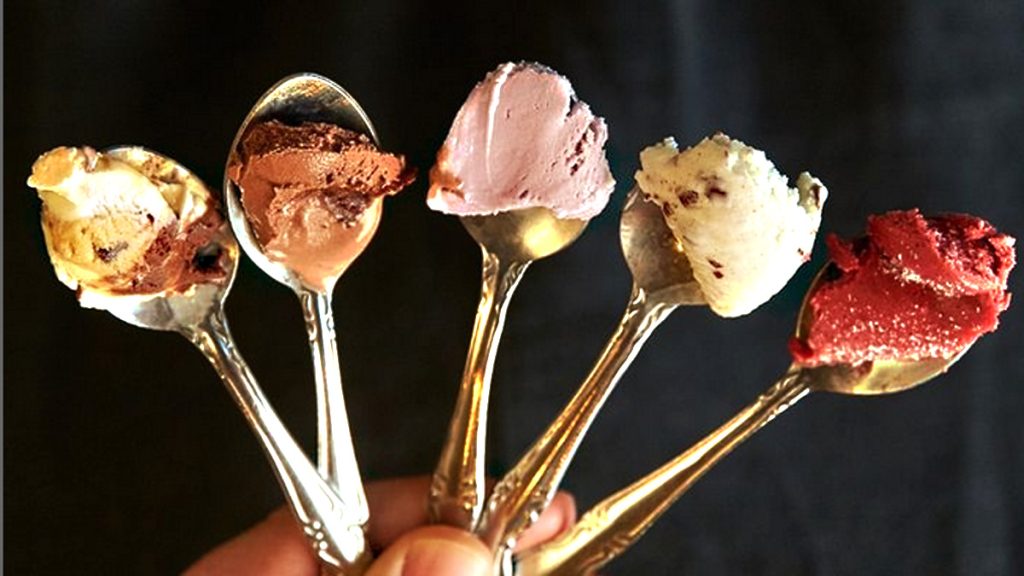 Quirky, curious, wildly creative. Those are just a few descriptors attributed to the Portland-based creamy treats churning at Salt & Straw Ice Cream. The chef-crafted ice creams will be dished out at their new Westfield UTC location around May 2023. You'll want to polish your sampling spoons and try unique, velvety scoops like bursty strawberry balsamic with a pinch of black pepper. Find out what fancy, frozen features Salt & Straw Ice Cream is scooping up for you here.
Weather Woes (with one surprising twist)
As if La Jolla February news isn't riveting enough, this month is also marked by Groundhog's Day. If you didn't already know, the chubby marmot meteorologist did see its shadow on February 2nd, which supposedly means six more months of winter.
Of course, that's mox nix for us La Jollans, because as everybody knows, it never rains in Southern California. Or does it? Well, the last line in the stanza of singer-songwriter Albert Hammond's pop-chart song rang true recently in SoCal, because in his words, "It pooours, man it pours." And it did. A lot. Here are the top weather stories in the area this month – one with a surprising outcome.
Winter Weather Pummels the Region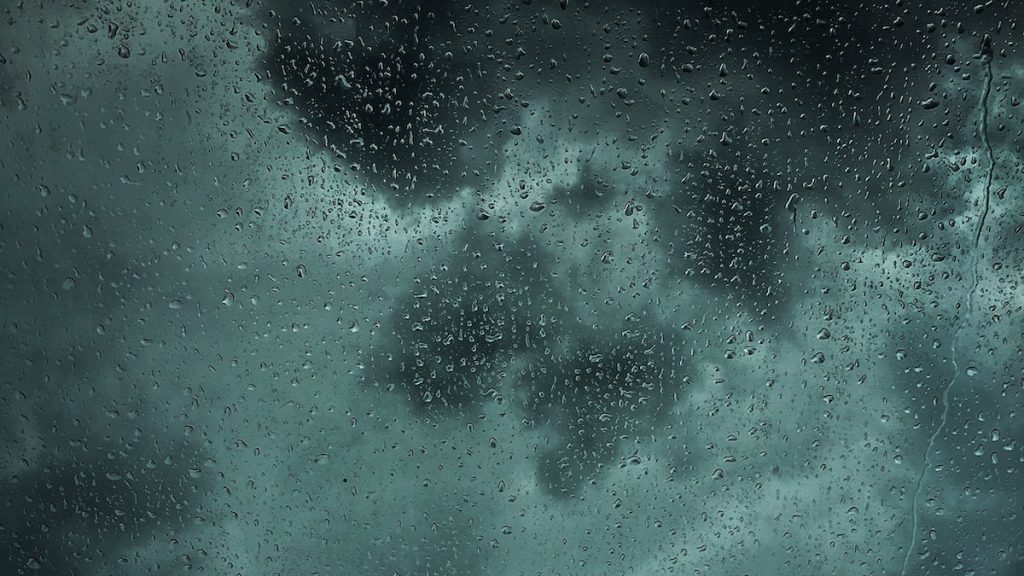 Thousands in the area were forced to pack up their picnic baskets and cancel outdoor plans as yet another bout of rain beat down on San Diego. Starting around February 21st, an atypical blast of wintry weather was expected to produce upwards of three inches of rain in La Jolla and record-breaking snowfall in other parts of SoCal. Learn more about the effects of this February winter storm here.
Winter Storm Stalls the Tax Man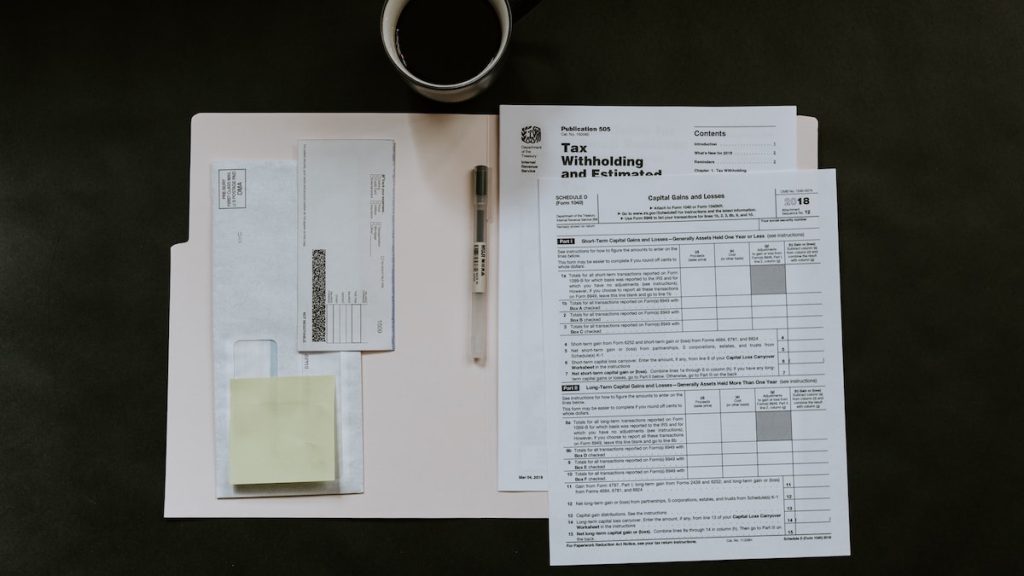 Benjamin Franklin once said nothing in this world is more certain than death and taxes. He neglected to factor weather in his calculations – at least for San Diego County. To explain, the IRS extended its tax deadline to SD county due to the ferocious effects of the aforementioned winter storm. Check out the new tax deadline and more details about the time extension here.
Highlights in Community News for February
Locals know there is something always grooving in La Jolla, and this month was no different. The community has experienced some truly remarkable happenings this month. Check out these harrowing, happy, and downright suspect stories that took place this month.
Something Went "Bump" in the Night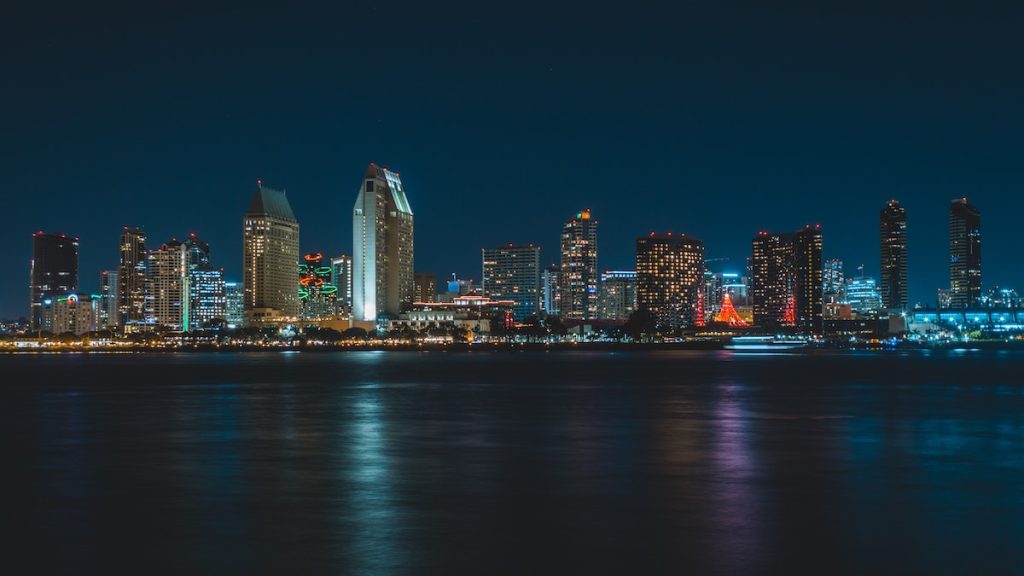 At the beginning of the month, residents were lighting up social networks with questions about disturbingly loud explosions and booms that were heard on the evening of January 31st. The bomb-like sounds were heard loudest in the Mission Valley area, and reverberations shook homes. Read more about this unsettling occurrence and why residents aren't buying the explanation from officials here.
Heroic Helicopter Rescue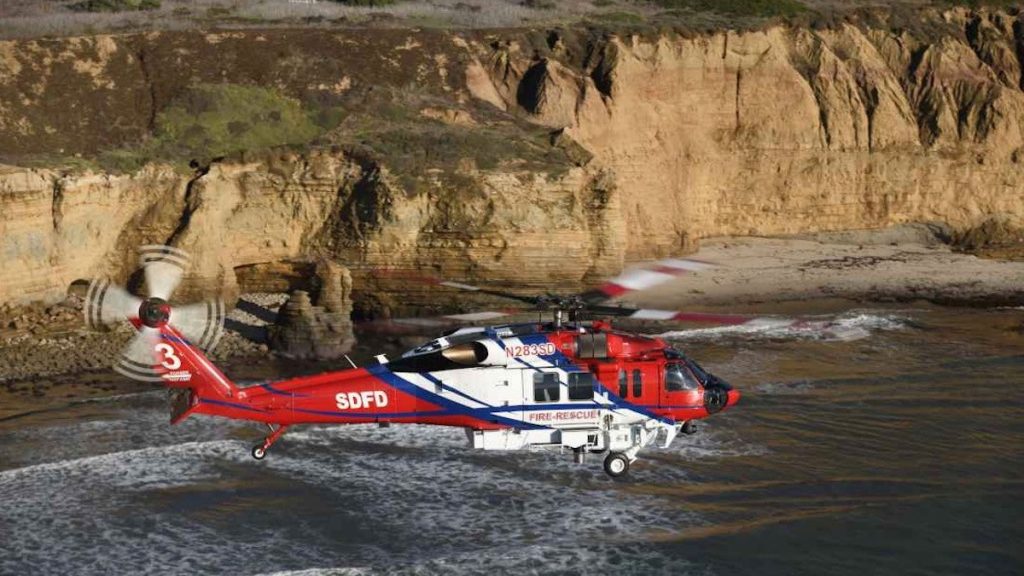 On Monday, February 20th, SD Fire-Rescue's finest swooped in to the rescue after receiving an emergency call about a man falling off a cliffside near Black's Beach. Rescuers utilized a helicopter from Montgomery-Gibbs Executive Airport to airlift the man from a 50+ foot drop. Get the full story about this heroic helicopter rescue in La Jolla here.
SD City Wins Gold Star as a Bucket List Travel Destination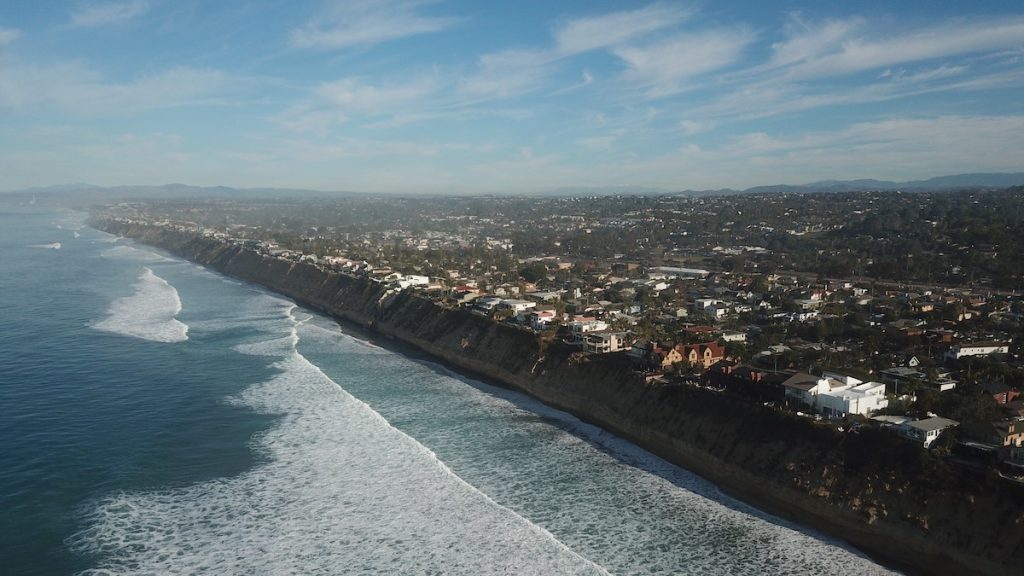 Can you guess which singular, sensational city in San Diego County made the list of Forbes annual "Top 50 Places to Travel"? You might be surprised by the answer. This was the only city in the entire state of California to make the grade for the much anticipated 2023 travel list put out by the American business magazine. Click here to find out which SoCal city is travel-worthy enough to make the Forbes' list. (Hint: It's not La Jolla. But what does Forbes know, anyway?)
Bonus Round: AI's Gone Funky, But Does it Have SD Soul?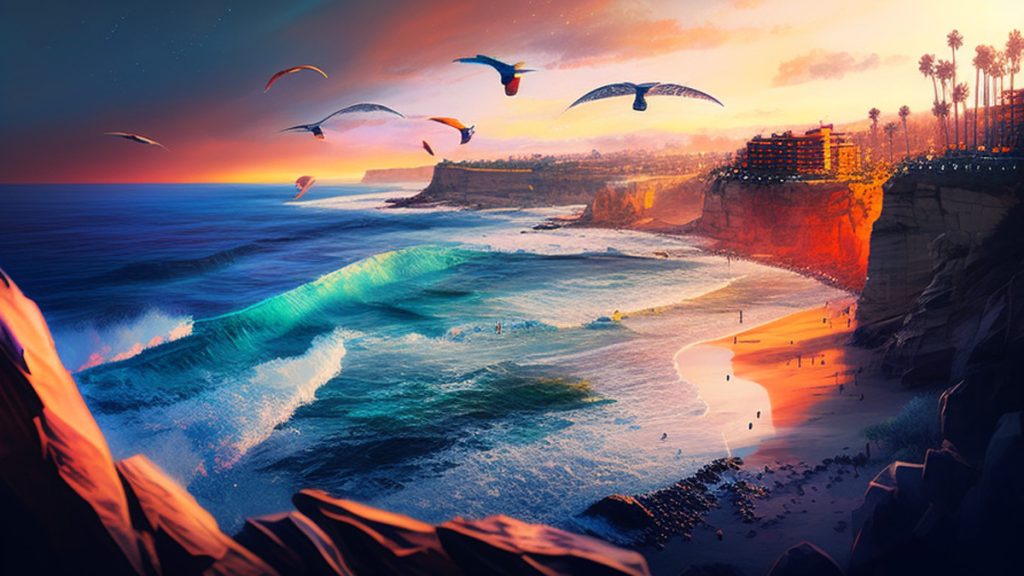 We couldn't resist the riff on "Funky Nassau," originally performed by The Beginning of the End (also covered by the Blues Brothers and the Juju Orchestra), as a reference to some super-surreal, San Diego-centric, AI-generated artwork. One of our fearless leaders here at LaJolla.com plugged in some San Diego prompts into an AI image-generating program, and you simply must see the results of 25+ images here. Now that's funky!
Farewell, February, But Not Goodbye
Well, that's a wrap for this La Jolla February news roundup. We hope you enjoyed the highlights from this month's newsreel. Stay tuned because while this month is kaput, we'll invariably be reporting all the news fit to print in the months ahead. As always, thanks for reading!